SURVEY: The Effects of the Pandemic on Gen Z Mental Health, Habits and Perspectives on Therapy
May 26, 2021 by Eric White
The past year of lockdown and social distancing as a result of the global pandemic has been hard on all of us. From lost jobs to the isolation of quarantine, we have all had our difficulties to overcome since the emergence of COVID-19.

But, was there a particular age group hit hardest by the effects of the global pandemic? And if so, what were the difficulties they faced and how did those difficulties differ from other age groups? And finally, how might this age group address the impact of the past year so as to emerge stronger and not weaker?
As vaccines roll out to millions of Americans and lockdowns ease up around the United States, we were curious about these questions. So, we performed a survey that gave us insight into the effects of lockdown on various generations. In this post, we'll highlight the key nuggets from our survey and take a closer look at one generation in particular: Gen Z. We will be looking at Gen Z because according to our survey, this age group experienced the greatest negative impact on mental health as a result of the coronavirus lockdown.
Keep reading to learn how the global pandemic affected the mental health and daily habits of Gen Z and the surprising opportunity for online therapy to help them. First, let's quickly cover how the survey was performed and how many respondents took part.

Mental Health and Online Therapy Survey Process
To complete this survey, we turned to our friends at Swagbucks, a sister site within the Prodege family. Swagbucks allows users to earn points online through the completion of surveys and a variety of other simple tasks. These points can then be used to purchase gift cards for many of the most popular brands.
We used the Swagbucks platform to launch a survey we had created around the topic of mental health, the global pandemic and therapy. This survey received 1,031 respondents. 768 were over 25 and 263 were 25 and under (Gen Z).
Gen Z Hit Hardest by Global Pandemic
While many of our respondents experienced a negative impact on mental health as a result of the past year of coronavirus lockdown, Gen Z respondents reported the 'largest negative' impact.
When asked to rate the impacts of the global pandemic on their mental health using a 5-point scale (large positive effect, some positive effect, no effect, some negative effect, large negative effect),16.3% of Gen Z reported experiencing a 'large negative effect'. This is compared to a 9% 'large negative effect' reported by older respondents.
People within the 25 and under age group are much more likely to be enrolled in school and as we all know, many schools in the US held classes online for the past year. This decrease in social connectedness amongst fellow students likely played a large role in the difference of negative impact between age groups.
Additionally, 41% of Gen Z respondents said they have 'less control' over their mental health today than before the pandemic, compared to 24% of older respondents.
Increased Bad Habits During Lockdown
Another finding from our survey was regarding habits. 38% of Gen Z told us their habits were worse today than before the pandemic. And 62% of Gen Z said they have habits they wish they could change, compared to 52% of older demographics.
The most common habits this age group wanted to change weren't things like social media use or too many video games, as we had hypothesized before launching this survey. The most common habits that Gen Zers wanted to change had to do with their physical health. In fact, 61% of Gen Z said they wish they could change their habit(s) because the habit(s) is 'physically unhealthy'. The most common bad habit noted among this age group was 'eating'.
If you feel as though you're struggling with mental health issues, use a BetterHelp coupon to find help:
Verified
Details:
Ongoing Offer
As a BetterHelp affiliate, we may receive compensation from BetterHelp if you purchase products or services through the links provided
20% Off Your First Month *Exclusive*
Interestingly, Gen Z was using these physically unhealthy habits to improve their mental health. 51% said they couldn't give their bad habit up because 'it brings me happiness or relieves stress'. So, according to our survey, when things get difficult Gen Z might do things that they know are physically unhealthy to compensate for their mental health struggles.
Gen Z and Their Openness to Therapy
Of all age groups in our survey, Gen Z is by far the most likely to consider therapy as a tool for improving their wellbeing. 54% of Gen Z said they had considered or tried therapy before the global pandemic started. This is compared to 32% from older age groups.
Not only was Gen Z the most likely age group to consider therapy before the pandemic, but during the pandemic they were the most likely to increase their consideration. 62% of Gen Z said that during the pandemic they had considered or tried therapy. Older age groups remained unmoved by the pandemic in their consideration of therapy. Just as before the pandemic, 32% of these older respondents considered therapy during the pandemic.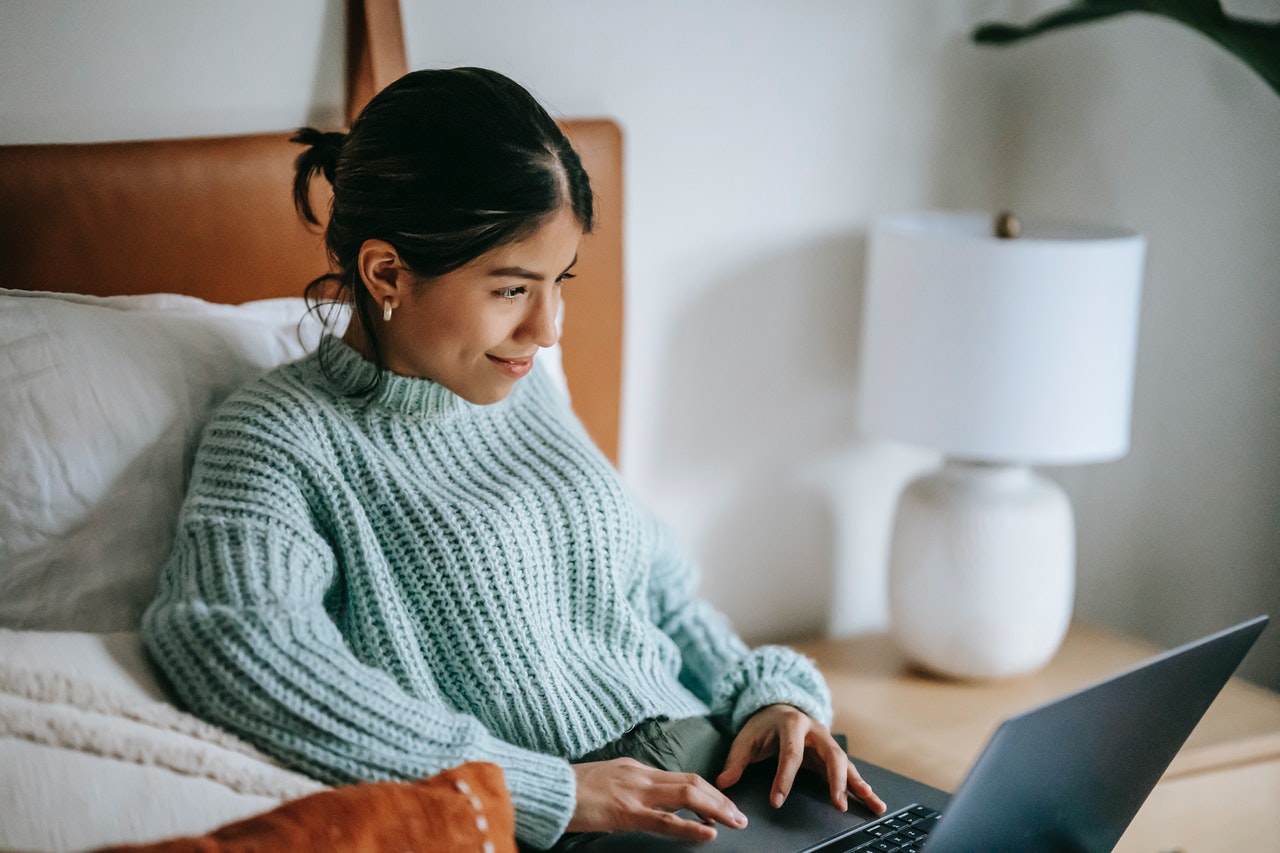 Finally, we wanted to know if Gen Z had a preference between online and in-person therapy. Given that Gen Z is considered a 'digitally native' generation, we expected there to be a greater preference for online therapy platforms over traditional in-person therapy. This wasn't exactly the case, but they did express openness to using online over in-person. 48% of respondents preferred in-person therapy. The majority of these in-person preferring Gen Zers said that they believed therapy must be done face-to-face. 11% preferred online therapy and 41% had no preference between the two. If you look at the selection of 'no preference' as openness to online therapy, then 52% of Gen Z respondents are at least open to online therapy.
The majority of Gen Z who noted preferring online therapy over in-person said that 'the ability to stay anonymous with online therapy appeals to me' (53%).
Check out this online therapy review to find out which service is best for you!
In Conclusion
From the results of our survey, we have come to 3 main points of conclusion:
Gen Z experienced the most negative impact on mental health compared to other age groups.
Gen Z is the most likely demographic to consider therapy.
Gen Z is open to online therapy as an option, but a large chunk tends to think that therapy must be done face-to-face.
---
---