Two Clean Drinking Water Projects Completed with CouponCause Donations to charity: water
October 21, 2020 by Tiffany Douglas
When shoppers visit CouponCause, they find some of the best online shopping deals and coupons available anywhere on the internet. And when those deals are used by our visitors to make purchases, a portion of the revenue earned by CouponCause from commissions is used for charitable donations to our partnering charity organizations. One such partnering organization is charity: water.
In September 2020, charity: water completed two water projects in Africa funded through CouponCause donations. Keep reading to learn more about charity: water and for information on the water projects CouponCause helped to build in Niger and Côte d'Ivoire.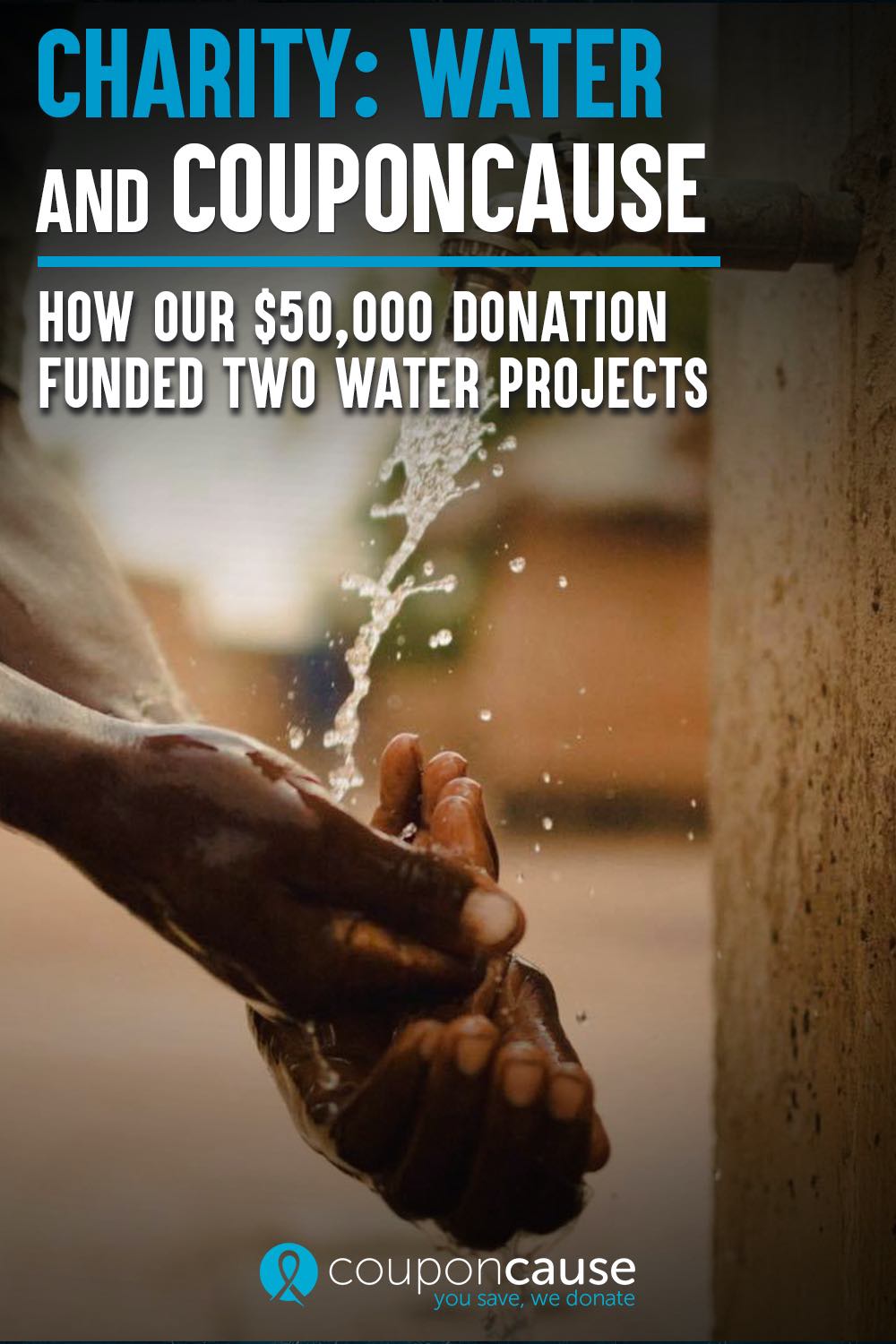 Who is charity: water?
Clean drinking water is something many of us in the United States and abroad take for granted on a daily basis. In certain areas around our planet, having water that is clean enough to drink is a daily struggle. In fact, around 1 in 10 people across our planet live without safe water to drink. charity: water is a nonprofit organization that is completely dedicated to bringing sustainable drinking water projects to regions around the globe.
Water projects built by charity: water, and with the help of local partners, include hand-dug wells, bio-sand filters, spring protections, water purification systems and more. charity: water relies on local partners to help make the right decision when it comes to which system will be right for any given region. One of the best parts of these systems that charity: water brings to regions in need is that, once completed, they are community-owned and operated. This helps to ensure that the regions where these projects are built will be sustainable in the long run.
CouponCause Funded Water Projects
In September, 2020, CouponCause received confirmation that two of the water projects funded by our donations had been completed. The total donation amount from CouponCause for these two projects from CouponCause was $50,000. As mentioned above, this included one water source in Niger and another in Côte d'Ivoire, and will provide safe water for nearly 1,000 people. Here is information about the two water projects that were completed as a result of the support of thousands of daily users like you!
charity: water in Niger
Thanks to the combined efforts of charity: water, CouponCause and charity: water's regional partner, World Vision, Inc., a piped system tap stand was completed in Kalgon Ajia, Nigeria this September. As a result of this effort, 517 people now have reliable, clean drinking water.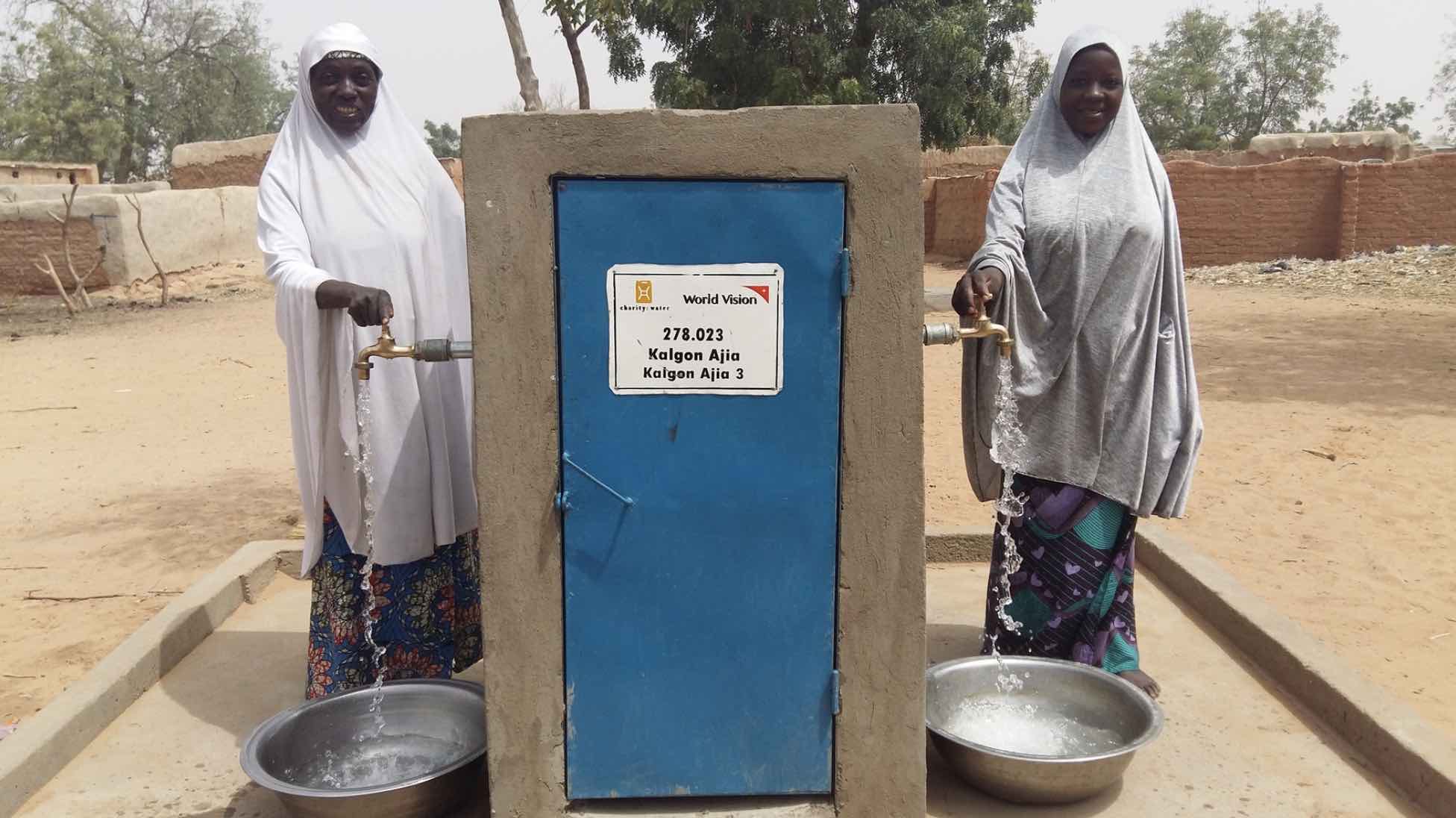 According to charity: water, here is how the piped system is used to bring Kalgon Ajia clean drinking water:
"A piped system uses energy to distribute water through a network of pipes. Typically sourced from a spring or protected well, water is piped to a storage tank either by gravity or with a mechanized pump. From the storage tank, the water flows through the piped system to tap stands below."
charity: water in Côte d'Ivoire
In Côte d'Ivoire, charity: water used the CouponCause donation to bring water to 424 people with the help of their local partner The International Rescue Committee. The donation was used to build a well with handpump in the Seba region.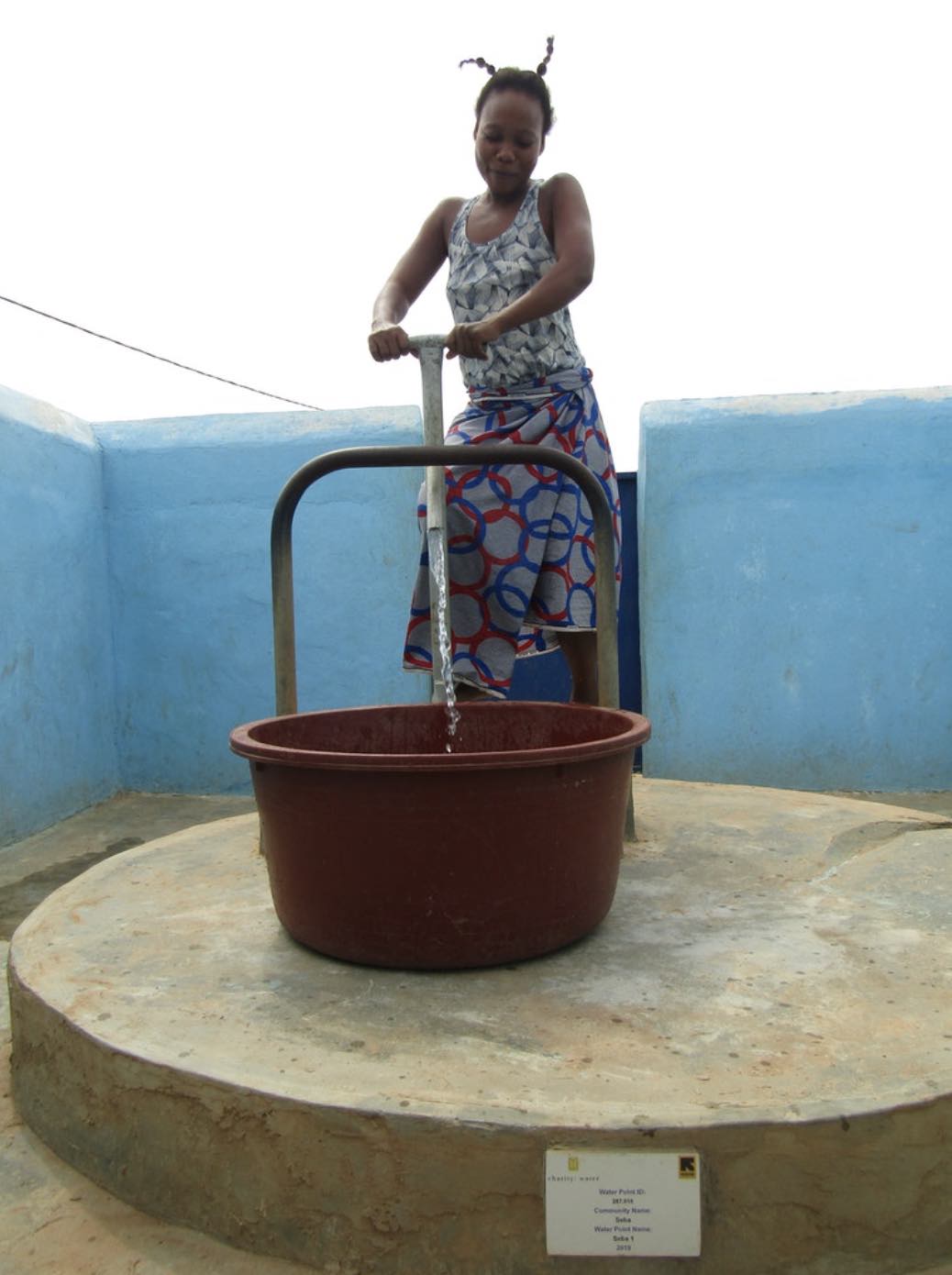 According to charity: water, here is how the well with handpump will bring clean drinking water to this area of Africa:
"Wells access subsurface aquifers, which are better protected from microbial contamination than surface water and provide a more reliable supply of water during dry seasons and droughts. Construction begins with studies to identify the most suitable location. Once a location is selected and the aquifer is reached, the well is lined, disinfected, tested, and fitted with a handpump to bring water to the surface."
If you'd like to learn more about charity: water or make your donation, visit their website online. And don't forget, when you start your online shopping at CouponCause, you save, we donate!
---
---