VRBO Monthly Rental
May 18, 2022 by Dani Stearns
Whether you're looking for a short-term rental while you work or a vacation rental that will let you finally take that month-long vacation, VRBO has a wide selection of vacation rentals that cater to guests looking to rent a property for longer periods of time. You're probably wondering: how does that work, will VRBO let me pay monthly, are there payment options like Pay Later? You've got good questions and we've researched the answers for you, so here we go!
Does VRBO let you pay monthly?
Short answer: Yes! Long answer: Payment options like Affirm are left up to the discretion of the individual VRBO property owners and property managers. This means you'll have to sort by Accepts Online Payments in the dropdown menu before you search for your perfect rental property. Affirm is available for US properties only and they pay the total cost of your VRBO booking upfront. It is then your responsibility to pay off the balance to Affirm (with interest) in monthly installments.
How does renting on VRBO work?
Renting on VRBO works the same as renting on Airbnb or other hosting platforms: property owners or property managers list their properties on the site, guests can select and book these properties, then VRBO takes a percentage of the booking total. The main difference between VRBO and other vacation rental sites is that VRBO lists entire properties. This means shared spaces and rooms within properties are not among their listings.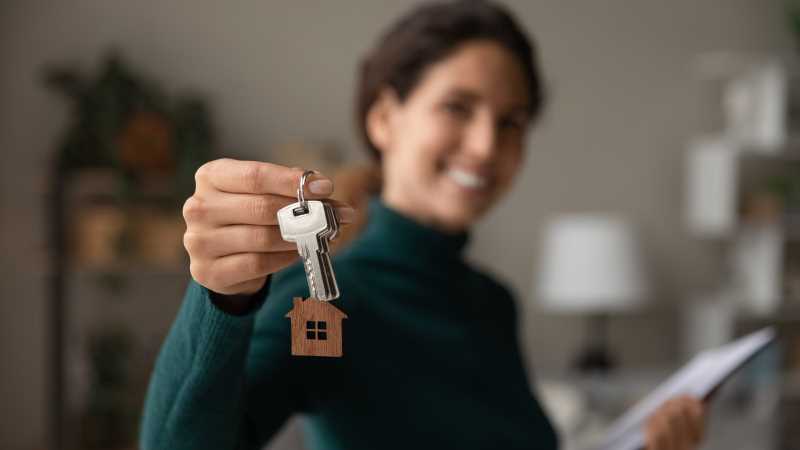 How much deposit does VRBO require?
VRBO requires 10-50% of the rental agreement as a deposit with the remainder paid in full 8 weeks prior to your stay. If all payment terms within the rental agreement are not met, you might lose both your reservation AND your deposit. So it's super important to pay in full in a timely manner.
How to list a short-term rental on VRBO?
When you first list a property on VRBO, a base rate is generated that is then stored in the Settings section of your VRBO account. If you would like to change or reset this rate, simply do the following:
Log in to your VRBO account

Go to Rates Settings and either edit your base rate or add/edit a base discount.

Go to Rates Calendar and choose to offer a different rate for specific days or longer periods of time.
It is important to note that any rate adjustments do not apply to any reservations that have already been confirmed or accepted. Your changes will apply to new reservations only.
How much is a VRBO subscription fee?
VRBO offers property owners and property managers the option of signing up for an annual VRBO subscription fee of just $499 a year. If you know you are going to be listing multiple rental properties throughout the year, then this option will save you money over the 5% service fee on every confirmed booking.
How do I get a VRBO subscription?
You can get a VRBO subscription either by contacting VRBO Customer Support or by following these steps:
Log in to your VRBO account.

Select the listing you want to renew.

Select Property, then Property Details.

Select Review Plan, then select Plan in the Annual Subscription column.

Select your payment type, enter your billing information and make sure to confirm or update your information if need be under Payment Summary.

Accept the Terms and Conditions, then select Place Order.
Once you've completed all these steps, you should be good to go with your annual subscription!
What are payment options on VRBO?
There are 3 payment options on VRBO: Stripe, Invoice, and Affirm.
Stripe requires the guest to enter their credit card information to complete the booking and then automatically collects the payments according to the Auto Payments rules set up for each listing.
Invoice allows owners to accept credit card, cash, check or debit card payments via a billing system.
Affirm allows guests to pay in monthly installments by making payments with interest via credit card directly to Affirm.
Does VRBO have "Pay Later" options?
VRBO has one Pay Later option: Affirm. Affirm requires a credit card and lets guests pay for their entire stay in monthly installments (with interest) even after the duration of their VRBO stay.
Does VRBO let you split payments?
Although VRBO does not currently allow guests to split payments across cards, VRBO property owners can offer guests the option to pay in installments for their vacation rental booking. Each of those installments can be paid with a different credit card.
How do VRBO owners get paid?
VRBO owners get payouts usually one business day after their guests check in to their vacation rental properties. Depending on individual banking policies, the funds should then be available within 5-7 days. However, this is your first time listing on VRBO then VRBO will hold the funds for 30 days and you will receive your payout approximately 30 days after the booking date.
Does VRBO do background checks on hosts?
VRBO prides itself on the safety of both guests and hosts. So, yes! VRBO does do background checks on both hosts and guests to see if they have a criminal record.
Can VRBO hosts do background checks on guests?
VRBO hosts can do background checks on guests. It is purely optional and entirely up to the discretion of each individual property owner or vacation rental manager.
Final thoughts
Booking a monthly or long-term vacation rental or VRBO is not only easy and affordable - it's safe. Hosts can provide guests with a selection of payment options for each rental property and can edit those options if guests prefer to pay in installments over time. The Affirm option also makes it easy for guests to pay after their stay without any additional hassle for property owners. So go ahead and book that VRBO monthly vacation rental you've had your eye on. You've earned it!
---
---