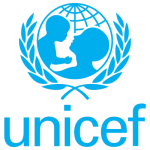 UNICEF has been looking out for the rights and wellbeing of children around the globe for 70 years. What started as an organization to help mothers and children in countries devastated by World War II, has grown into a worldwide effort to ensure the ongoing safety of children. UNICEF is present in more than 190 countries and territories around the globe, fighting for the proper treatment of children.
Among some of the areas that UNICEF focuses are: child protection and inclusion, education, child survival, emergency care, gender equality and more. UNICEF, part of the United Nations, also is heavily involved in research and analysis meant to help provide understanding and guide action for the situation of children around the planet.
If UNICEF sounds like a cause you'd be interested in helping, you can make a donation here.