5.11 Tactical specializes in apparel, accessories, packs, and footwear for law enforcement, military, and outdoor use. All this means that their products are some of the most durable, technical and functional available on the market. Their boots are used by police officers, soldiers, hikers, patrol officers, fireman, EMT and more.
With over 50 boots available on their site, it can be challenging to find the right pair for your needs. The article below has taken the best from each category and outlined its benefits, as well as where and how to purchase them. If you are ready to purchase new boots, try out regularly updated 5.11 Tactical Series boot deals to help you save money.
5.11 Tactical Series Boot Guide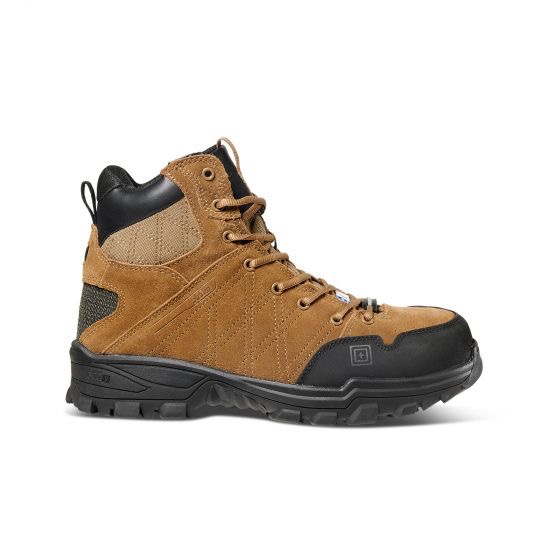 Best Boot For Outdoor Use: Cable Hiker Carbon Tac Toe Boot

For those looking for a hiking boot that's extremely durable and can withstand any setting or ground cover, the Cable Hiker Carbon Tac Toe Boot is the best option that 5.11 Tactical makes. Made from high-quality suede, metal-free upper and speed URBAN outsole with slip and oil resistance, this boot is going to break in nicely and be comfortable and durable for a long time. The slip streamlining means getting your foot in and out is smooth and friction-free. The rubber toe and Kevlar heel mean even more durability while still being lightweight.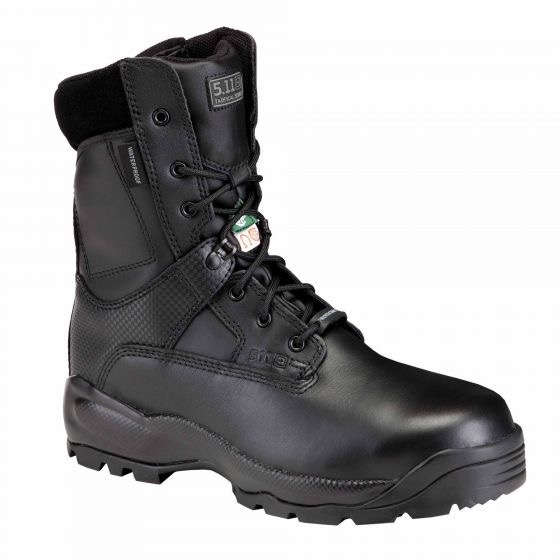 Best Boot For Law Enforcement/Fire/EMS: ATAC 8" Shield Boot

Anyone working in a challenging and constantly changing environment that needs top comfort and protection should look no further than the ATAC series from 5.11 Tactical. The 8" Shield Boot provides all of this and more in a comfortable, durable and professional package. The side zipper allows for easy access, the cushioned Ortholite sole offers comfort all day long, and the outsole is oil and slip resistant. These are a weatherproof shoe that have a puncture-resistant midsole and unique bottom sole with lugs at the toe for better climbing of fences. These boots also have custom 5.11 shaping so you can identify your own tracks more easily.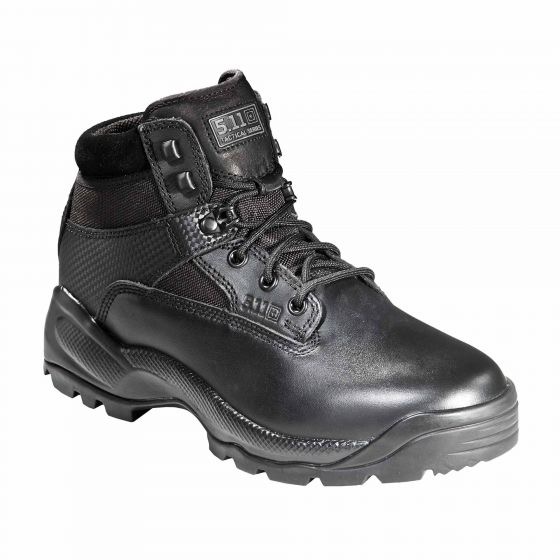 Best Boot for Patrol Settings: ATAC 6" Boot
The ATAC 6" Boot is a rugged, dependable boot built for all-day comfort, professional settings, and durability over many years. The toe is made from full-grain leather, and the upper utilizes a highly breathable material. The Ortholite insert is shock-absorbing, and the outsole is oil and slip-resistant. The moisture-wicking lining keeps feet cool, and the injection-molded midsole provides support where needed. The bottom sole provides lugs for climbing fences as well as a custom 5.11 Tactical boot shape shape to identify tracks.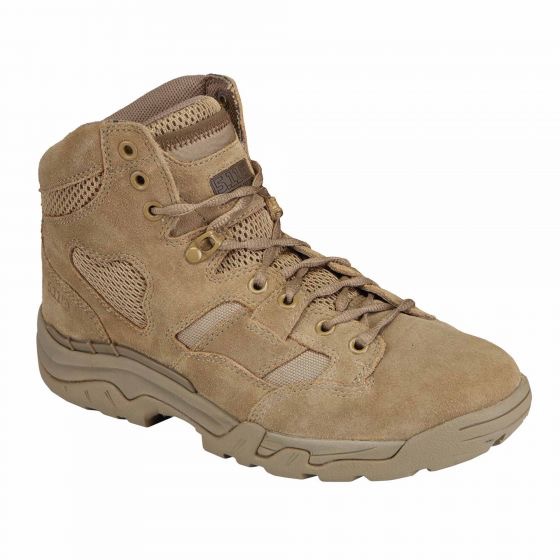 Best Boot for Hot/Tropical Climates: Taclite 6" Coyote Boot
For those who live in or are stationed in hot and arid climates, 5.11 has made a tactical boot to fit. The Tacline 6" Coyote Boot uses a lightweight and breathable material, side vents, and mesh panels to ensure the boot will breathe in these conditions. And the moisture-wicking liner will make sure that any odor is controlled and removed. The body is made from 1200D Cordura nylon, a highly durable material. And with the sausage laces and zonal lacing system, these boots will rarely come undone.
To purchase, follow the links provided, choose the desired color, size, and width (Regular vs. Wide). For those unsure of their size, 5.11 Tactical provides a size chart and a fit guide. Be sure to read this before purchasing. Once confirmed, add to the cart, and at checkout, there will be an option for buying with credit/debit or through PayPal. For those who want to try on boots in person, check out the 5.11 Store Locator. Shipping is free for orders over $35 and usually takes between five and seven days.