Catering mostly to teenagers who aim to look trendy and feel comfortable at the same time, Aeropostale is all about that effortless, urban vibe. And their latest denim collection reflects just that: featuring styles that range from loose boyfriend fits to skinnies with floral appliques and classic crop styles, Aeropostale's looks are designed with the young and hip fashionista in mind.
For those ready to get into some new jeans, be sure to check these new Aeropostale coupons for jeans!
Trendy Girls Jeans from Aeropostale
1. The Light Wash & Low-Rise Boyfriend Jeans
A relaxed style featuring distressed details in a light wash is a definite summer staple – and these low-rise jeans from Aeropostale master the casual boyfriend cut perfectly.
2. The Floral Low-Rise Ankle Jeggings
Speaking of summer styles, there's nothing that captures summer vibes better than a pair of flower-adorned denims. And our favorite pick is no other than this low-rise pair of jeggings, in a cropped ankle cut.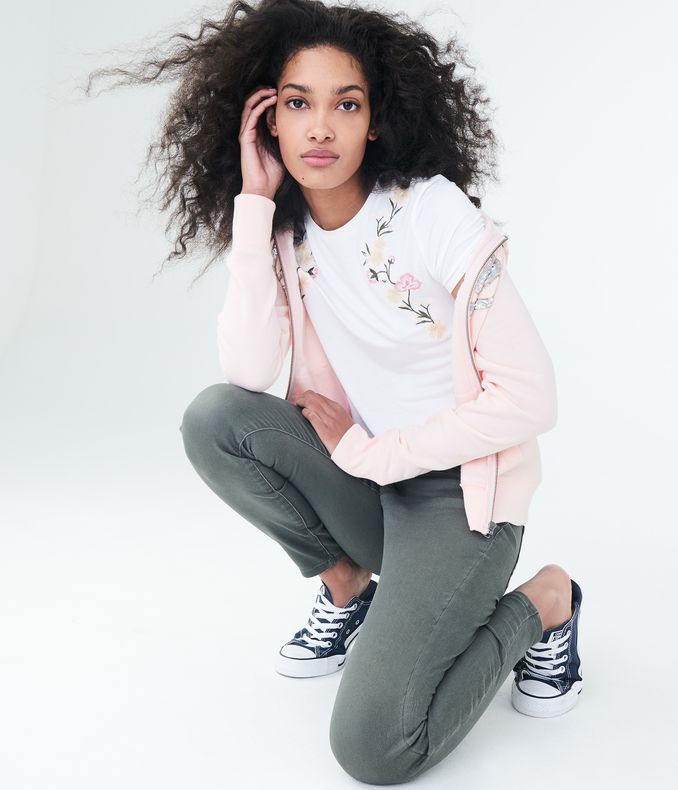 3. The Seriously Stretchy High-Waisted Jeggings in Grey
When on the lookout for the perfect pair of comfy jeans, anything with 'seriously stretchy' in the title sounds quite ideal. Opt for a neutral shade of dove grey as a staple of your fall wardrobe, just like this chic pair that comes with a high-waist cut.
4. The Flex Effects Low-Rise Skinnies
A classic pair of skinny jeans in a medium wash can be rocked year-round, and this pair of Flex Effects denims by Aeropostale is a great catch. Featuring a low-rise cut, its medium shade of blue works great with anything from eyelet tops to hoodies.
5. The Straight Leg Low-Rise Bootcut Jeans
Skinny styles might be the trend right now, but if you are looking for a classic cut pair, you can't go wrong with this straight leg bootcut one, featuring a low-rise design.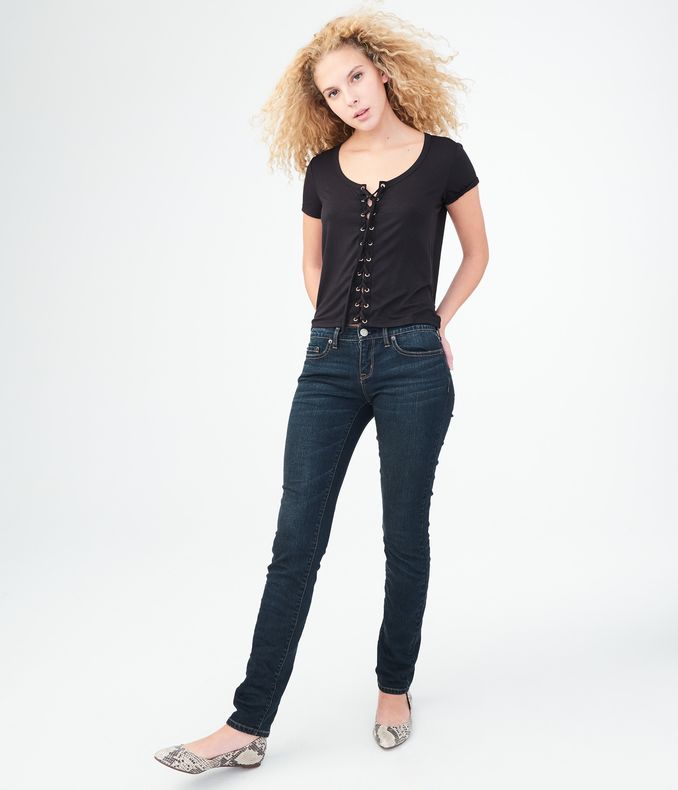 6. The Classic Dark Wash Low-Rise Skinny Jeans
A pair of denims that works well for daytime activities, as well as for dressier occasions: these classic dark wash skinnies can be dressed up with a pair of dainty ballet flats and ruffled tops or button-downs.
7. The Seriously Stretchy Color Jeggings in Burgundy
Start fall the right way with a pair of warm-hued denims in a trending shade: burgundy! Our faves: these seriously stretchy jeggings from Aeropostale in a skinny cut, perfectly matched for your arsenal of plaid shirts.
8. The Cropped High-Waisted Jeggings
Light wash, cropped and high-waisted, plus comfy at the same time: these Aeropostale jeggings were made for long summer days spent out with friends.
9. The Dark Acid Ankle Jeggings
Your new pair of mules has met its best match: these dark acid wash jeggings, in a flattering above-ankle cut, complete with subtly distressed details.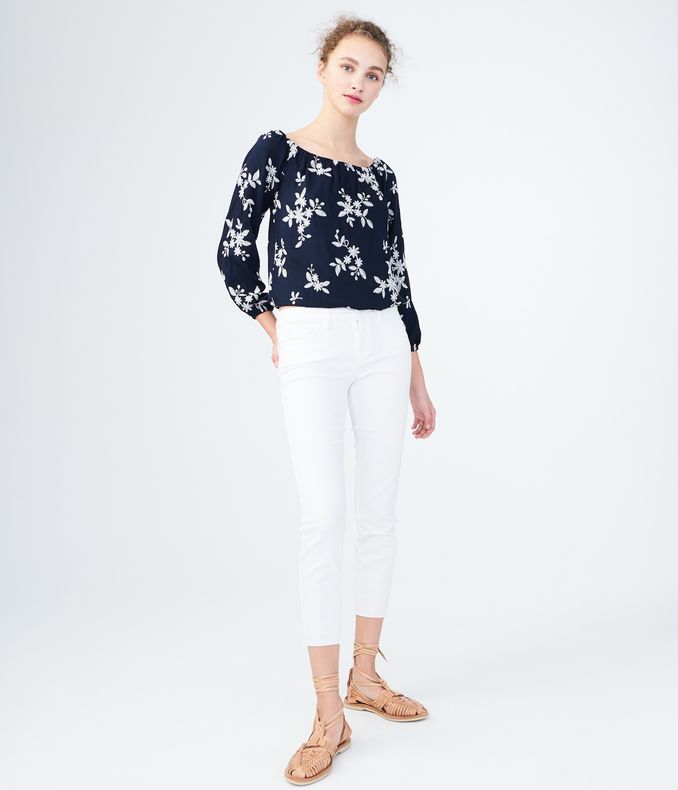 10. The Seriously Stretchy Low-Rise Crop Jeggings in White
Our list wouldn't be complete without a classic pair of white jeans – and these ultra-stretchy jeggings are our final pick. Featuring a low-rise cut in a cropped length, these elastic denims were made for your strappy sandals and floral tops.
Light acid wash to dark matte and cropped to distressed, Aeropostale's latest jeans collections cover the entire denim spectrum. Tempting price tags and matching tops that range from camis to graphic tees make Aeropostale the perfect place to create a capsule summer or fall wardrobe.