Amazon has a handful of unique membership programs available on their website that can help customers save money and get more of what they love more easily. Note that each one has different restrictions, so not all of them are available to everyone.
Take a look at the list of Amazon memberships below and figure out which ones you qualify for! You can use Amazon coupons here to help save money on the everyday things and memberships you enjoy from Amazon.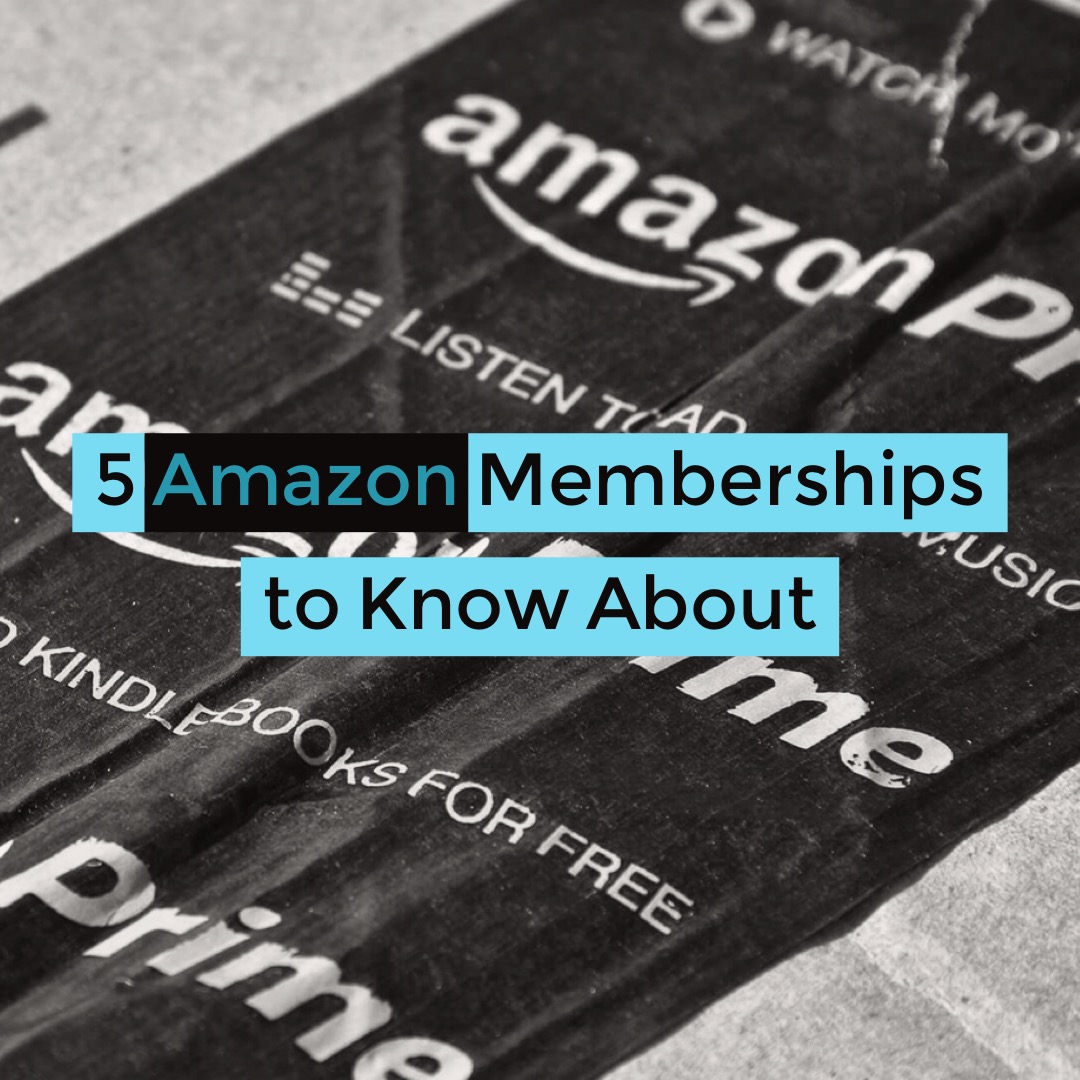 Best Amazon Memberships
1. Amazon Prime
Amazon Prime is, by far, the most well-known Amazon membership available. This membership gives shoppers a wide range of shipping, streaming, shopping, and reading benefits, among others. In order to join Amazon Prime, you simply pay a membership fee of $12.99 per month.
Some of the benefits you get with Amazon Prime include:
Prime Video: unlimited movie and TV show streaming
Free Two-Day or Same-Day Delivery
Prime Pantry: groceries and household items
From Prime Pantry, users can purchase many of the regular grocery and household items that they usually buy. There are also products made by Amazon, which are often available at extremely low prices. Some of the items you can find at Prime Pantry include Chew Granola bars from Quaker, Downy laundry detergent and more!
A large portion of all items available from Amazon are Prime eligible. This means that you will receive free shipping on most of your orders as long as you're a Prime member. There are special deals and discounts available only for Amazon Prime members as well, which is a nice bonus!
---
2. Amazon @ Your University
Amazon @ Your University features a few special benefits for universities. College students can take advantage of perks like pick-up points, a particularly useful program for any and all students.
Pick-up points allows students to ship their orders to pick-up locations on their college campus. From there, students can pick up their orders more quickly. Packages are delivered to these pick-up points and placed in lockers, which can be unlocked with a code sent to the buyer via email. Note that these pick-up points are located in other community areas as well.
Amazon has also set up a textbook service that is exclusive to individual universities and the courses offered there. Amazon receives textbook information from universities, which makes it easier for students to find the textbooks that they need. This ensures that students don't run into mixed up ISBNs or incorrect editions of textbooks!
---
3. Prime Student
Prime Student gives eligible college students access to a 6-month trial period of Amazon Prime. This trial doesn't include every Amazon Prime service, but it gives students a good idea of what's available from Amazon.
After the 6-month trial period, students may choose to sign up for the full membership at a discounted student rate. This is available for four years or until the student graduates.
---
4. Amazon Family
With Amazon Family, Prime users receive family offers. These include coupons and deals based on the ages of the children in the family. When users sign up for Amazon Family, they can receive 20% off subscriptions for baby products. Things like diapers and formula are included in this!
---
5. AmazonSmile
With every purchase made on Amazon, users can contribute to their favorite charity! AmazonSmile allows users to select a charitable organization from a list. 0.5% of the price of eligible products is donated. This is of no extra cost for shoppers!
This is easily accessible at smile.amazon.com, which is where users can access all of the same products that Amazon offers. Products that are eligible for AmazonSmile are marked to make it even simpler to do good!