In today's world, having a cell phone feels more essential than ever. We use them for practically everything we do and they're the best way to keep in touch with people you care about. That's why many parents consider getting cell phones for their kids. However, there are some aspects of cell phones that make them risky to give to children.
For example, standard cell phones can be used to access the internet and communicate with anyone across the globe. Additionally, give one to a kid and they're liable to spend the entire day on it instead of focusing on growing in the real world.
That's what makes Gabb Wireless an intriguing option for parents. The company offers cell phones and wireless plans that are designed to be used by kids specifically. But are Gabb phones really safe for kids? And are they actually worth purchasing?
If you're curious about these questions, you've come to the right place. Gabb sent us a phone to review so that we could answer them ourselves. Keep reading this Gabb Wireless review for our thoughts.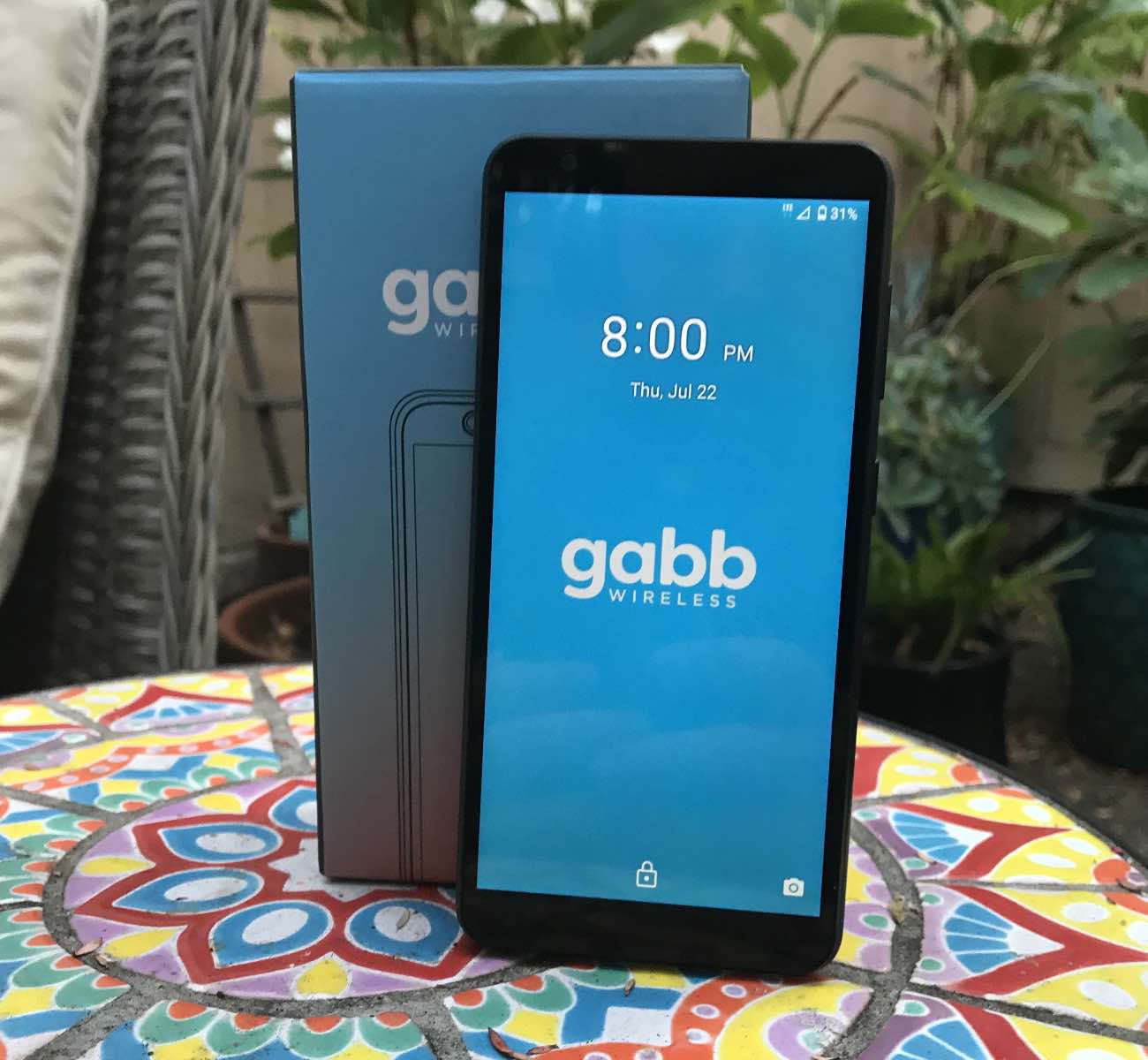 What makes Gabb different than a standard cell phone?
At first glance, Gabb's Z2 Phone looks really similar to a standard cell phone. It's an Android phone that's made by the Chinese company ZTE. It features a great camera, along with the following technical specifications:
5.45-inch display
3.5mm standard headphone jack
2GB RAM
2650 mAh battery
USB to USBc charging port + cable
However, once you power the phone on, you see immediately what sets it apart. Gabb's Z2 Phone has no internet, no games, and no social media. It doesn't have an app store either.
For an average adult user, this would make the phone a non-starter. But it's exactly what parents are looking for when shopping for a phone for their child.
Why is Gabb a safe phone for kids?
Gabb Wireless is safe for children because its operating system eliminates all of the aspects of a traditional cell phone that can be detrimental to a child. Since your kid won't be able to access the internet on their phone, you won't have to worry about them using it to view content that you don't want them to see.
And since there are no games on the phone and no app store to download them on, you won't have to worry about your child wasting too much of their time and potential on their cell phone.
Instead, phones from Gabb Wireless only provide kids with the functionality that parents want them to have. For example, the Z2 phone allows kids to:
Send text messages
Make phone calls
Record audio and video
Keep track of upcoming events in a calendar app
Set an alarm clock
Use a calculator
Listen to FM radio
If you'd like to purchase a Gabb Wireless phone, make sure to use a Gabb Wireless coupon, like these:
What plans does Gabb Wireless offer?
If you want to pick up a Gabb Z2 Phone for your child, it will cost you $99.99 (you can save up to $30 with a referral code). Then you pay a monthly fee for your child to use the phone. But don't worry. Gabb Wireless doesn't have any contracts. You just pay for the plan that you want each month and stop whenever you want.
There is a standard Gabb Plan for $19.99/month that includes:
Unlimited talk and text (excludes images and group texts)
GPS location tracking
Or the Gabb Plus Plan, which includes everything from the Gabb Plan but with image and group text messages included.
Is Gabb Wireless a good option for parents?
Gabb Wireless products are ideal for parents with young children. The company makes it super easy to stay in touch with your kids without exposing them to the risks and detrimental features of a standard cell phone.
With Gabb, you can give your kids a cell phone that lets them stay in touch with their friends without having to worry about too much screen time as well. These features, when considered alongside Gabb's affordable prices, make the company a great option for parents who are interested in getting their kids a cell phone for the first time.