When it comes to safe drinking water, it is often something that many people take for granted. We simply turn on a faucet or grab a bottle of water from the shelf of the supermarket, and we have a fresh, clean drink that will do great things for our body. Now stop and take a moment to think about what it would be like if we didn't have access to clean, safe drinking water every day - the world would be a bleaker, more difficult place, right?
That's where the company Grosche comes in - creating safe, clean drinking water for those who don't have access to it.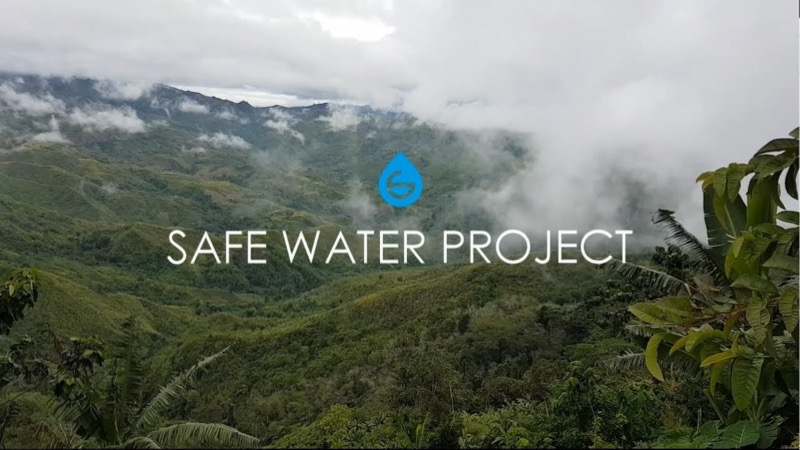 More Information on Grosche
Grosche was started as a housewares company by Helmi and Mehreen, the founders of the Safe Water Project. They decided to bring about an interesting housewares line that many people could use on a regular basis, and in turn, use the profits to benefit their charitable Safe Water Project. The Safe Water Project exists to create clean and fresh water for those who are in need of it. But more on that shortly!
Grosche sells a variety of products to customers including:
Some of the more specialized products included in Grosche's product lineup include French presses, infuser teapots, a huge assortment of various loose leaf teas to use, and double-wall mugs to keep your drinks hot (or cold!) even longer. If you enjoy drinking coffee and/or tea on a regular basis, there's undoubtedly products available that will take your sipping game to the next level.

Now, let's talk more about the Safe Water Project!
About Safe Water Project
When the founders of Grosche began Safe Water Project in 2010, they had the hope of bringing safe, clean drinking water into the hands of those that needed it - approximately more than one billion people around the globe. By taking proceeds earned from the sales of their Grosche housewares and drinks, including teas, coffees, and mugs to name a few, they are able to help pay for services to help filter and provide clean, healthy drinking water to those in need. They also help those who need assistance learn about sanitization procedures and the importance of drinking clean water.
Grosche stands by their commitment: they promise that for every single product they sell, they will fund fifty days worth of clean and safe drinking water for those in countries that need it. Safe Water Project is currently working to bring clean water to these six countries:
Pakistan
India
South Sudan
The Philippines
Uganda
Malawi
How Does Safe Water Project Provide Clean Drinking Water?
Safe Water Project provides clean drinking water to those in need by using systems called biosand water filters. Biosand filters are really easy to maintain, as they don't need any electricity to work and they don't need constant care. They use clay, cement, sand, and gravel, and since they are made locally, they can help create employment in the areas that are going to be using the biosand filters.
Biosand water filters have seven different parts that filter the water from undrinkable into safe, clean water.
With every purchase you make from Grosche, you are helping to fund fifty days of clean, safe drinking water to those in one of several countries needing access to it. Grosche stocks a wide variety of housewares on their online store, ensuring that you can likely find something of use! And help others in the process.
By using a biosand water filter, Safe Water Project is able to help filter and process water to clear out any contaminants, making it safe to drink for those in the impoverished areas around the globe, as well as creating employment for those who need it. Grosche and the Safe Water Project are working to make the world a better place, one safe cup of water at a time. Be sure to pair a Grosche online deal with your order to save!