When you are looking to lose weight and get on track to a healthy diet, you may want to take a look at your options to help you achieve your fitness goals. With IdealShape replacement shakes and IdealBoost drink mixes, you can easily attack your weight loss goals and be able to feel good about your choices.
With IdealShape replacement shakes, you are able to replace a meal and feel full and nourished. With IdealBoost, you simple mix up a drink using the included packets and water, get energized with the caffeine blend, and curb your hunger cravings.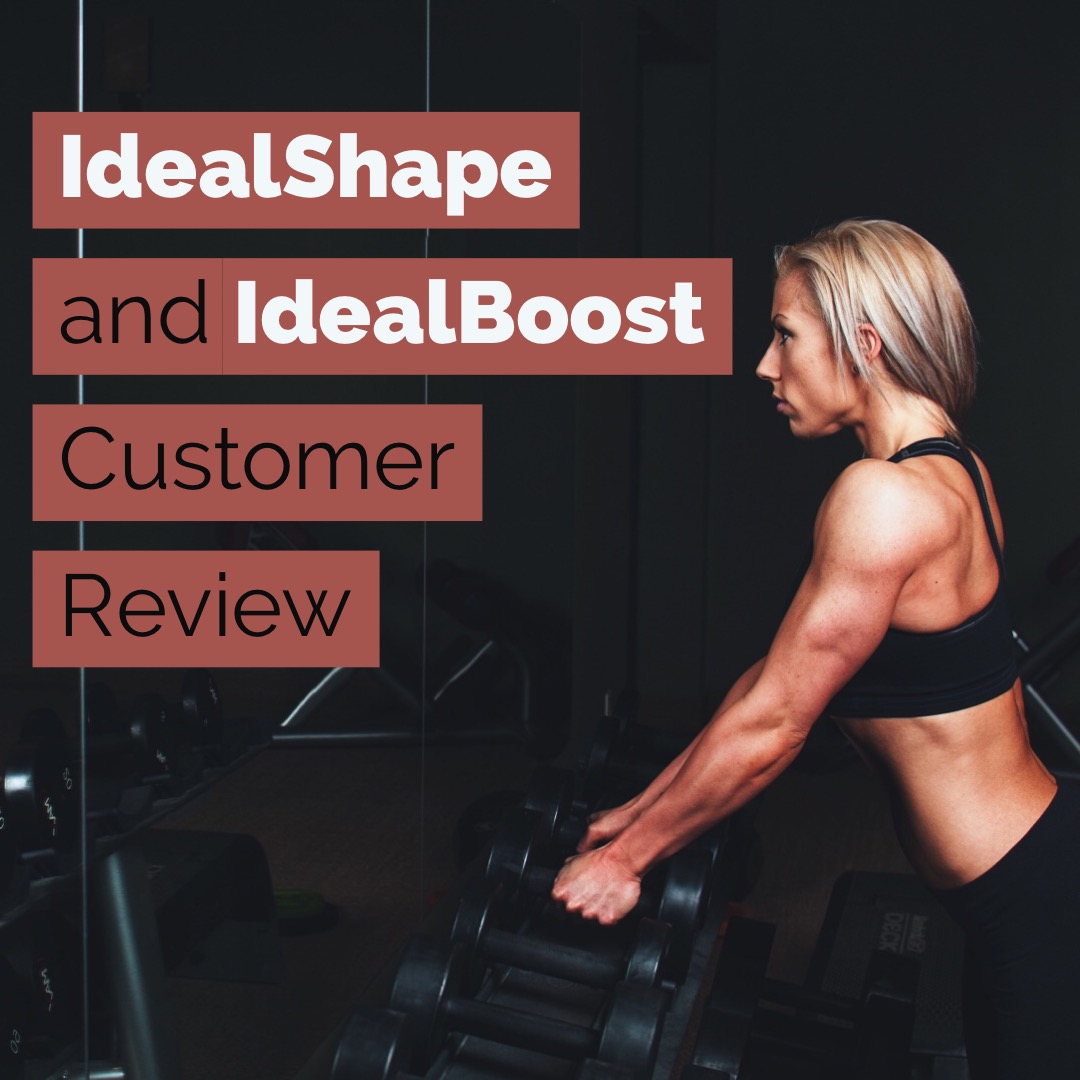 My IdealShape and IdealBoost Review
IdealShape Replacement Shakes
IdealShape replacement shakes are an amazing way to replace a full meal with a shake that tastes great and is only 100 or 110 calories, with two grams of sugar or less in each shake. The shakes contain fiber, protein, and between 20-21 vitamins and minerals so you can feel like you are actually consuming a healthy meal, and can curb your hunger for up to three hours. This makes them great for lunches at home, work, or on the go! This is a fantastic way to replace a single meal (such as breakfast) each and every day, and you won't have to feel hungry by doing so.
The IdealShape replacement shakes are fantastic in terms of their ability to block and control hunger - once you finish a shake, you are sure to feel satisfied for a few hours until your next meal. A lot of other brands promise the feeling of being satisfied after having one of their shakes, but often fall through. With IdealShape replacement shakes, you will definitely notice the difference.
You can purchase large jars of IdealShape replacement shakes, or you can choose a bundle which will give you different flavors. This is a great way to try different flavors to see which you like best.
IdealShape replacement shakes come in a variety of flavors that taste like real desserts! There's your basic chocolate and vanilla flavors, but you can't forget delicious treats like cookies and cream, salted caramel, and mint chocolate chip. Some of the flavors actually taste like ice cream, which make sugar cravings super to easy to beat. It's also a fun idea to add fruits, such as strawberries and bananas, into the shake to make it taste even more unique.
IdealShape IdealBoost Drink Mixes
IdealShape is known for their amazing replacement shakes, but if you are looking for something a little more energizing to help you burn some extra calories, IdealBoost might be the perfect addition to your diet and exercise program!
IdealBoost is such a great idea for those who are looking to cut sugary drinks like soda out of their diets, which can really rack up the calories and sugars. But sometimes you just need something with some caffeine that will help you stay focused, alert, and give you the energy you need to tackle the gym. IdealBoost drink mixes are great news if that's the case! You simply mix your drink mix packet with some water, drink it, and you're good to go. Not only will you get plenty of energy, but the mixes help to curb your hunger cravings as well, so you don't feel as though you are going to be hungry and drained all day long.
The IdealBoost drink mixes come in really awesome flavors like pineapple passion and raspberry citrus, which taste just like you're drinking your favorite juice. There is even a hot chocolate flavor to help you get that chocolate fix you're pining for! However, thanks to the green tea and caffeine, you will get an added fat loss booster and energy boost, too.
Since the IdealBoost packets are individual servings, you can carry them with you in your car, your purse, or even leave them at work and at home so you always have some of your favorite flavors with you to help you combat hunger and lethargy.
Whether you love the idea of a meal replacement shake or are looking for an extra boost of energy to help fuel your day or workout at the gym, IdealShape and IdealBoost are two different drink products that will help you achieve your fitness goals. Be sure to use an IdealShape coupon to help save on your purchase!