If you're looking for a diet, there is no shortage of products, programs, and gurus that promise to get you slimmer and healthier. With this heavily saturated and crowded market, ripe with plenty of choices, I decided to use Nutrisystem. I chose Nutrisystem for the convenience, relative affordability, simplicity, taste, and volume of testimonials, including from other men I grew up respecting like Dan Marino.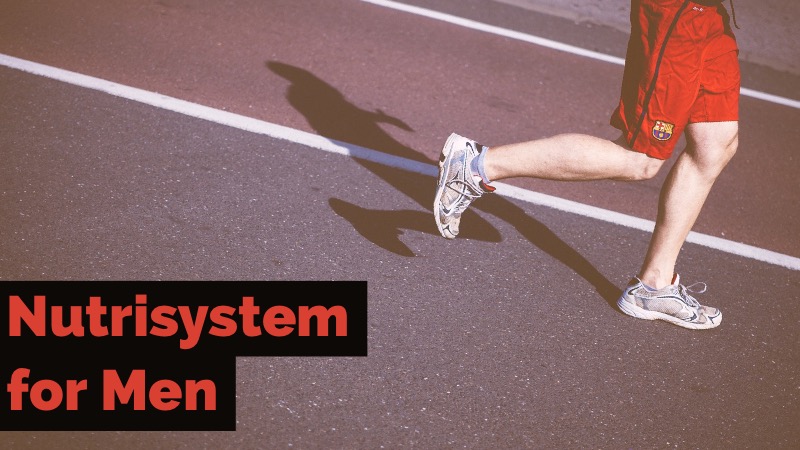 More Info on Nutrisystem Men's
Founded in 1972, Nutrisystem is a Pennsylvania based commercial provider of weight loss products and services for both men and women. Up until 1999 the company focused on store based locations to sell their products before offering their more popular order based model. Their diet principals focus on the glycemic index and keeping healthy amounts of whole wheat and fiber.
Today, Nutisystem offers customizable diet plans that take out guess work by providing proportioned, high quality, ready-to-eat, meals shipped for free directly to your door. As a first-time orderer (and a very hungry adult male), I was at first skeptical about meal sizes and taste. But I was soon about to have my worries put to rest...
Plans provide five meals a day (men get more food!) that include the traditional breakfast, lunch, dinner but include healthy and filling snacks. Each plan can be customized by you where you get to pick what types of meals you enjoy or can be simplified to include customer favorites.
The plans can also be customized enough to accommodate certain dietary limitations or preferences. Check out the vegetarian option here. In addition, Nutrisystem is currently offering a DNA Body Blueprint, which provides you with a personal plan for your body according to your DNA. A highly useful tool that I'm sure you'll find as interesting as I did.
Meals are typically delivered every four weeks. Not home often? Don't worry, the packaging ensures that your food will stay cold, frozen, and fresh for around 6-8 hours. Meal prices range from about $11.61-$15.36 a day and come with a money back guarantee. For an added discount, set your meal plan to auto-deliver. You can also check out our selection of Nutrisystem deals to save on your upcoming order.
For instance, a monthly plan can range from $360-$480. I don't know about you – but that is WAY less than I spend on groceries and eating out. According to a recent gallup poll, Americans spend $150 a week on food or $600 a month! You can see the value in Nutrisystem right there.
The great thing about Nutrisystem is its simplicity. I know if I just eat the food that's provided to me and maintain my active lifestyle, I will keep losing weight. It's also flexible – meal plans include a flex meal which accounts for some leeway if you need to eat out. Another bonus is that I'm not hungry all the time since I'm consistently getting filling meals. Did I mention it's also tasty? You won't be eating salads for every meal, guys – you get to enjoy burgers, pasta, even pizza! I mean, just look at some of these Nutrisystem meals!
I've become a big fan of Nutrisystem, and I plan to continue using it as long as the results keep coming and the food continues to taste great. It's hard to be consistent in a busy world, especially when it's 6pm and you're stuck in traffic on the way home from work and all you want is to hit the drive through! It helps that I'm regularly consuming delicious and healthy meals that keep me energized and losing weight.