Giving Tuesday is a day of charity that comes on the first Tuesday after Thanksgiving every year. This global movement was started in 2012 and today, is an opportunity for people and businesses to give back to the communities that support them.

For Giving Tuesday 2020, CouponCause has taken the opportunity to partner with a handful of nonprofit organizations that are working to address a variety of important issues facing the United States. One such issue that we believe in supporting is youth sports and play. That's why we have decided to initiate a partnership with the nonprofit organization Good Sports. For Giving Tuesday 2020, CouponCause has donated $5,000 to Good Sports.
Keep reading to learn more about the problem Good Sports is addressing, how they're making a difference and how our donation to them will be used. We've also paired Good Sports with one of the merchants we feature at CouponCause to help increase the visibility of this partnership. At the bottom of this article, we've detailed how the partnered brand, Tillys, aligns with what Good Sports is doing to help children in America be physically active.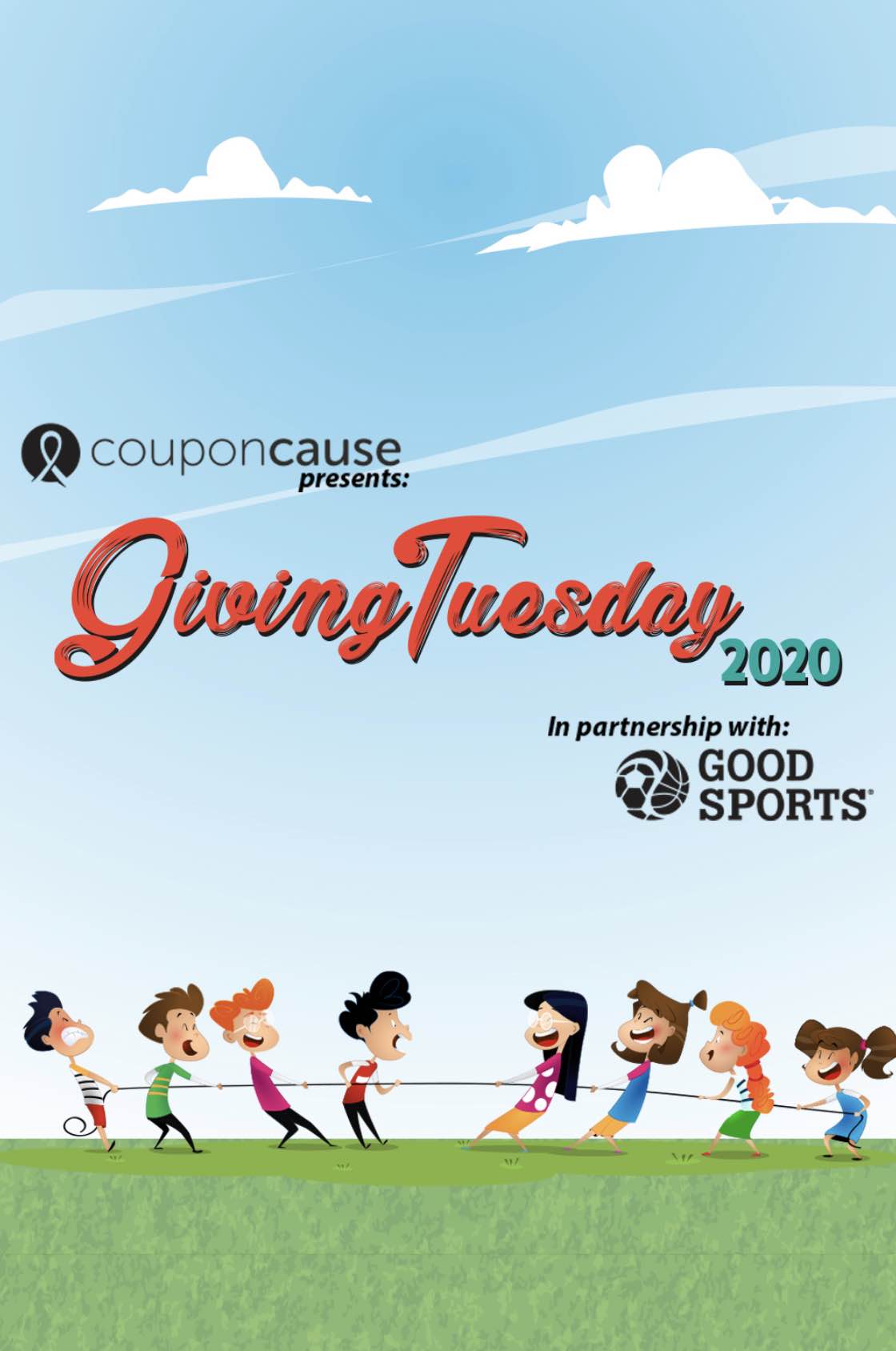 Youth Sports and Play
The impact sports and activity can have on children is a hard thing to measure in its entirety, but there's no doubting its importance. Staying active has obvious health benefits for children and by getting children involved in sports and physical activity at a young age, they are more likely to continue these healthy habits into adulthood. As a society, we all have a stake in the health of our fellow citizens and one of the best ways to ensure that a person will maintain healthy habits throughout their life is to get them started early.
Aside from the health benefits that physical activity has on young people, there are also less tangible benefits that come with being a part of a team or having the chance to interact with others through athletics. By interacting with other children through sport and physical activity, kids develop lifelong skills such as the ability to work together towards a common goal and the ability to communicate effectively with others.
The problem is, the cost to play keeps many children on the sidelines. Check out this infographic for more information about why youth play is important and how Good Sports helps kids in need get in the game.

About Good Sports
Good Sports is an organization devoted to creating opportunity for kids in need across the United States to experience the lifelong benefits of active play, no matter what financial barriers they face. By donating brand-new equipment from top sporting goods companies, Good Sports has made a huge difference for youth organizations and the kids they serve. One great example of the impact Good Sports is having on communities around the country is evident in their "Restore Play" initiative.
"Restore Play" was started in response to challenges presented by the COVID-19 pandemic. One such challenge was that due to social distancing, many communities simply did not have enough equipment for children to use for play since sharing equipment was no longer an option due to the risk of coronavirus exposure. Since May 2020, Good Sports has provided $4.7 million worth of brand new footwear, apparel and sports equipment to help kids continue to stay active during the lockdown. They've provided over 158,000 pieces of equipment, including:
2,915 baseball cleats
2,737 jump ropes
1,488 sports bras
Many youth organizations have had their budgets tightened as the need for items such as PPE and sanitization equipment has demanded the diversion of funds. By alleviating the cost of equipment, Good Sports has helped many organizations fill in the gaps.
Good Sports and Tillys
As mentioned above, we've paired our Giving Tuesday charity partners with popular merchants we feature coupons for here at CouponCause. The brand of choice for our Good Sports partnership is Tillys. Tillys is an apparel brand that sells clothing and accessories for children and young adults. Brands such as Nike and Adidas can be found at Tillys, and some of these brands also already provide equipment to Good Sports and their cause.
If you'd like to contribute to Good Sports, you can do so by making a direct donation to them here, or by continuing to use CouponCause as your resource for online shopping coupons and promo codes, including exclusive Tillys coupons. Throughout every year, CouponCause is dedicated to using a portion of our revenue raised from sales through our affiliates, as donations to a variety of charitable organizations. You can view many of the causes we've partnered with in the past at our "Featured Causes" page. It's possible to see the other organizations we've partnered with for Giving Tuesday 2020 at the CouponCause blog.