While the idea of purchasing tickets online instead of waiting at the venue to purchase them is not new by any means, there is a great service that is available to those who are looking for something even easier: purchasing tickets completely from your smartphone.
Tiqets is an interesting new service that is a dream for those in today's society, especially for those who spend a lot of time looking for the best deals on tickets for shows, events, and attractions nearby or on vacation. There is a lot to know about Tiqets before switching over from using a computer or other service to purchase your tickets, so let's take a look into what you should know to start planning your next trip!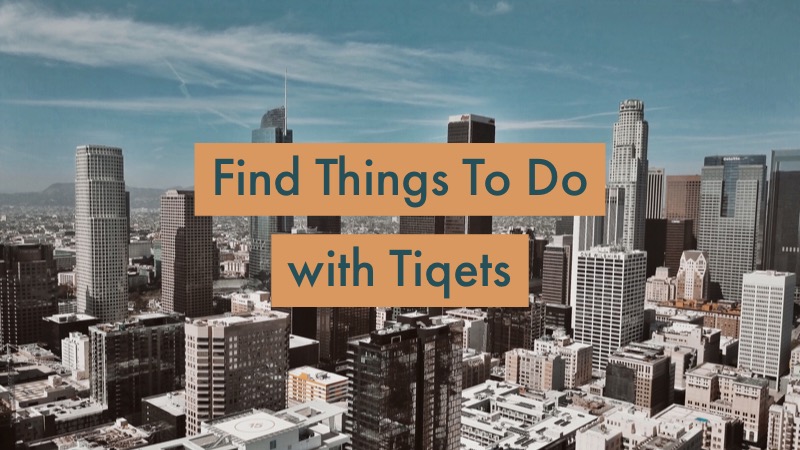 Complete Breakdownn on Using Tiqets
How does Tiqets work?
If you haven't heard of Tiqets yet, you might be wondering how it works and why you should be impressed! Tiqets works by having you, the consumer, create an account, and then you can search for events, museums, attractions, and shows nearby you. Tiqets works if you're home for the weekend and looking for some fun with friends, or if you are vacationing abroad. Once you locate the event or attraction you wish to purchase tickets for, you can do so through Tiqets, using only your smartphone, and the tickets will be delivered to you in one of several ways.
Why Use Tiqets?
Tiqets is designed for the adventurer, the person who doesn't want to be held back or plan so far ahead that they might forget to bring their paper tickets! By using this service, you can have your tickets delivered directly to your smartphone, which for many of us, is an extension of ourselves.
Tiqets is handy to use if you are already out and about, looking for something to do, and aren't able to access a computer or printer to look for tickets for a particular attraction. You can also use Tiqets to browse popular attractions and shows in the current area you are in, which makes it great for those spur of the moment trips!
How does Tiqets deliver tickets?
Tiqets uses a few different methods to easily get you your digital tickets as soon as you purchase them and they are available. With the wait-free time frame when it comes to purchasing tickets, you don't have to worry about being slowed down or missing your next event because of slow internet connection or printer problems.
With Tiqets, you simply create your account and you can purchase tickets and have them sent to you via e-mail or through SMS text messaging. If you download the Tiqets app (which is available on both Android and Apple), you can instantly view your purchase there, as well. When you get to the event in question, simply show them your purchased ticket on your smartphone, and you will have access to the event or attraction!

Is Tiqets reliable?
You might be wondering if Tiqets is a reliable service, or if it is another internet fad bound to go out of fashion. Rest assured - Tiqets is definitely reliable! You will find plenty of attractions and venues to purchase tickets for, and those tickets will be accepted, even if they are digital instead of print. Tiqets only sells tickets that are official, so no worries about third party or fake tickets! You may, however, encounter booking fees, which are very low, but are required for Tiqets to charge in order to regroup their costs for providing the service. Tiqets also provides customers with 24/7 customer service to ensure that you are satisfied.

Tiqets is a reliable service that will help you with attending your next attraction, function, or show with ease, without the wait or inconvenience that comes with having to print tickets or wait for tickets at the door. The easy to use service is ideal for many different occasions, and is a great way to encourage you to get out and explore!