Travelocity is a useful travel service that allows you to find some of the best prices on flights, hotel stays, car rentals, and activities, all with a few clicks of the mouse. The service has been around for years, becoming more and more popular, and with good reason! Now, there's a Travelocity mobile app to help make the process even simpler and to encourage customers to use the service while on the go.
The app, which is designed to work on Android and iOS, makes booking your next vacation and finding activities easier than ever before. Before downloading and using the Travelocity mobile app, you might be wondering what some of the pros and cons of the app are. Here is a list of some of the most important things you should know about the Travelocity mobile app.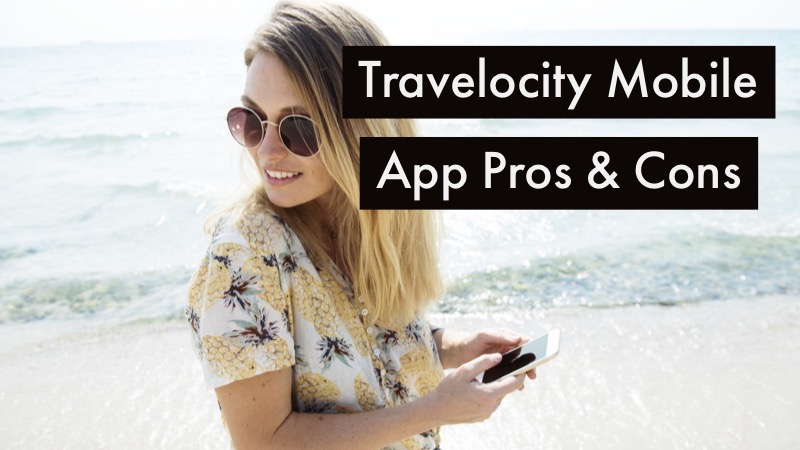 Travelocity App Pros and Cons
Pros of the Travelocity Mobile App:

Get a Discount with Your First Hotel Booking with the Mobile App - The first time you use the Travelocity mobile app, you will receive 15% off your very first hotel booking. This is a pretty decent discount to get when you are booking a trip somewhere, and that extra cash saved on the hotel price can come in handy for other activities while out and about!
Get Great Customer Service - The Travelocity mobile app has amazing customer service, available to you quickly and easily, twenty-four hours a day, seven days a week. This great customer service is available for any reason, via phone call, or a message on Twitter or Facebook for immediate assistance and help.
Easily Find Activities, Flights, Cars, and Hotels - As quick as you can tap, you can easily find anything you need nearby - flights, hotels, rental cars, and activities to keep you occupied throughout your entire trip.
Get Discounts on Activities - With the Travelocity mobile app, you can easily get great discounts on events and activities when you book your tickets through Travelocity. As a bonus, you are able to easily find all kinds of activities in your surrounding area, no matter where you are! Check out our best Travelocity deals to save on your trip.
Get Your Flights in a Snap - Not only can you book your flights based on when you plan on arriving and leaving, you can also access all the details of your flight, including delays and departure times through the app. These details need to be close at hand when you are in a pinch!
Cons of the Travelocity Mobile App:
Text Messaging Rates May Apply - When using the app, you will receive a one time text message to verify your number and download the app. However, unless you have a messaging plan that gives you unlimited text messaging, standard rates may apply.
The Travelocity mobile app is a fantastic way to help you plan your next vacation. From booking flights to renting cars and getting hotel rooms, the Travelocity mobile app can easily help you plan out all the details of your next get away. Simply download the app to your phone or tablet, and you are ready to start adventuring!