When filing your taxes, it's no secret how important it is that you do everything correctly and completely. If you want the full benefits of your tax refunds, you need to ensure that you've calculated accurately.
Often, it's much easier—and more likely to help you—if you use a service like TurboTax, which offers a variety of software products for step-by-step help getting your taxes done right. Although helpful, such a tool is often seen as overwhelming at first. If you aren't sure where to start, that's okay. Here's a quick list of 10 things to know before you start using TurboTax.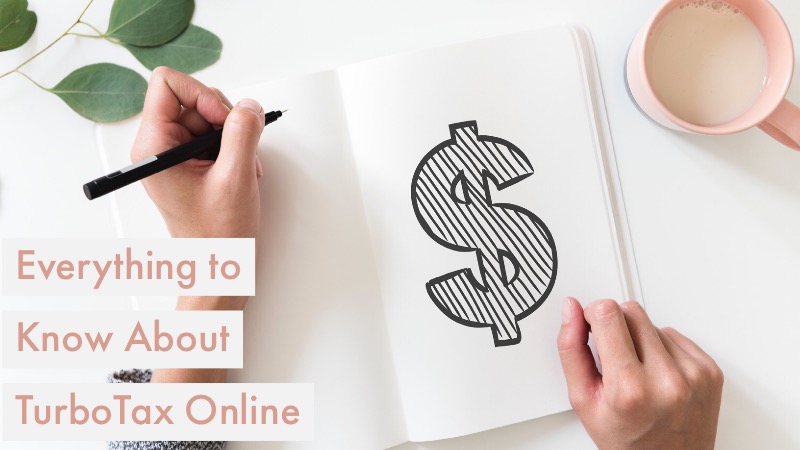 Things to Know About TurboTax Online Software
1. It's based on Q&A.
TurboTax online starts by asking you simple questions about your life to gather information. Questions about your livelihood, household, family, and charitable donations will give TurboTax the start it needs for your taxes.
2. It's easier to start with your W-2.
You can take a picture of your W-2, verify the data, and then let the software securely upload the information into the proper tax forms for you. This method uses auto-fill to keep this moving quickly and easily for you.
3. There are multiple editions of TurboTax.
While TurboTax Free Edition doesn't cost any additional charge, Deluxe, Premiere, and Self-Employed versions are available, but they come with additional costs. A new TurboTaxLive is now available to give you CPA or EA advice and a final review from a tax expert, but it, too, is more expensive.
4. There is a mobile app.
TurboTax offers an app which can be downloaded from the App Store or Google Play. You can switch between phone, tablet, and computer for a cross-device experience.
5. Efile for Fast Refund.
After you file your return electronically, you will receive a confirmation email from the IRS. Then you'll get your refund within a quick timeframe—Efile comes free with a TurboTax Online purchase but comes at additional cost with certain TurboTax CD downloads.
6. You don't need a credit card.
You can subtract the cost of TurboTax preparation fees from your federal tax refund and have the rest deposited into your banking account, so you don't need to use a credit card number. However, this will incur a $39.99 Refund Processing Service fee.
7. TurboTax Guarantees
TurboxTax has a list of guarantees, which includes things like 100% Accurate Calculations and Maximum Refund. If you pay a penalty or interested because of TurboTax, or if you get a larger refund or smaller due from another method, you'll receive a refund or payment, depending on your situation.
8. Satisfaction Guarantees
The Satisfaction Guarantee says you won't pay if you aren't fully satisfied, but as soon as you print or electronically file your return, this reflects your satisfaction with TurboTax.
9. You can try it for Free.
You can give TurboTax online a try for free, filling it out to see how the service works. You only need to pay once you file. We have great TurboTax coupons available for you to use and save!
10. TurboTax has great support.
TurboTax has customer support pages, FAQs, Q&As, and other places for you to ask questions and receive answers. If you're stuck anywhere along the tax process, TurboTax is ready to give you the help you need.
With this list in mind, make sure you're ready to know what you're getting into. Feel free to peruse the website for more useful tips and tricks, and take advantage of the free trials. Know that you know more about the service, you can feel better about getting your taxes done right with TurboTax.