When you are in the IT and software industries, you need to learn what is popular, because it can help enhance and further your career. In this case, learning Linux can really help you to advance in your career or begin a new one with new skills, which will be marketable and provide you with better opportunities in the future. With Udemy, you can learn Linux online and at your own pace.
Here is a list of the ten best Linux courses from Udemy, and a brief description of each.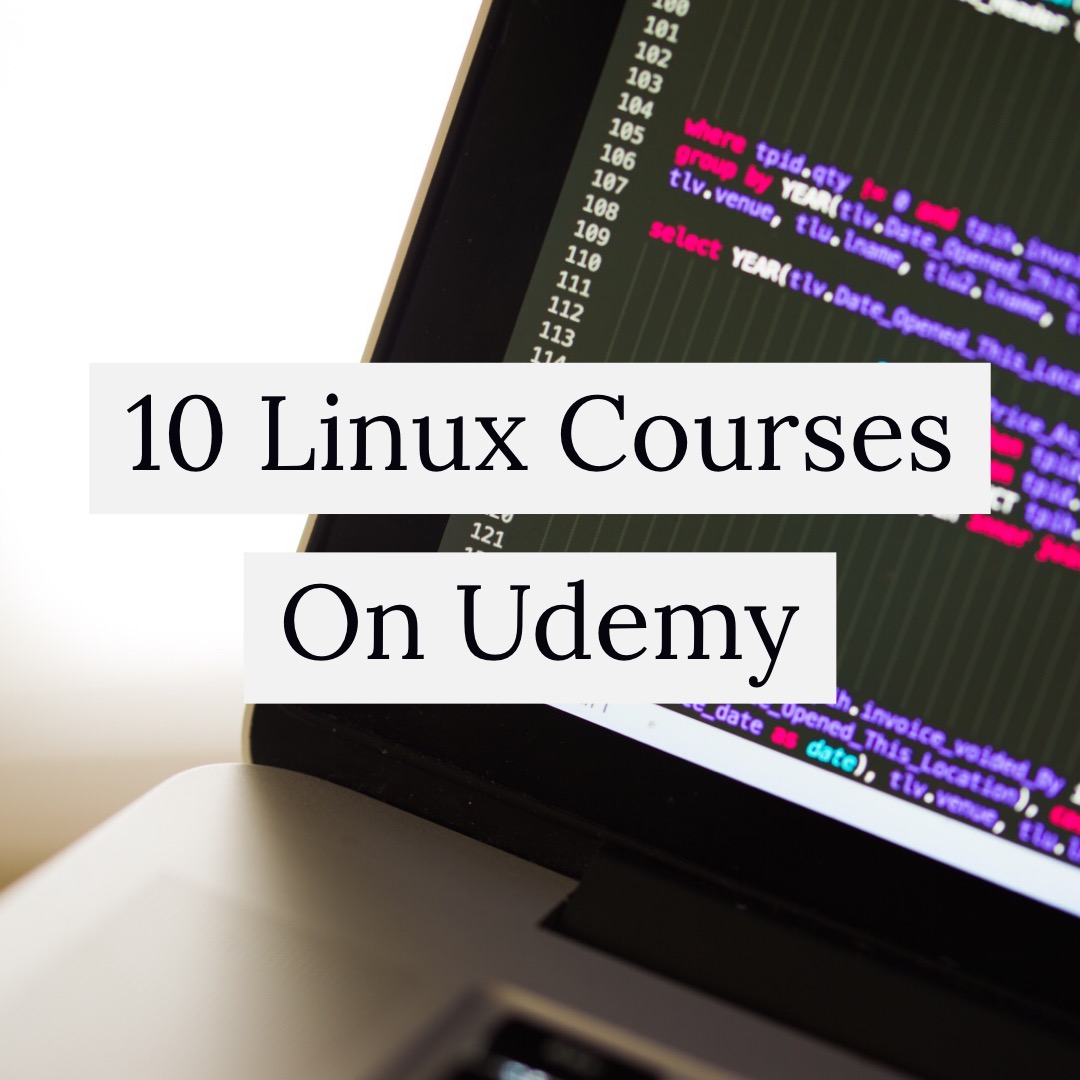 10 Top Udemy Courses on Linux
1. Learn Linux in 5 Days and Level Up Your Career
This course from Udemy is designed for beginners and up, and will help you learn Linux in a short amount of time. The course will provide you with five day's worth of learning materials, as well as a certificate of completion at the end of the course. It teaches you the basic and intermediate fundamentals of Linux, helping you grasp the knowledge you need to better understand the operating system.
2. Linux for Beginners
If you are a beginner and are looking to get into using Linux and all it has to offer, this course can give you an overview of the operating system and introduce you to all you can do with it. The Udemy course will give you a step-by-step introduction to Linux, which is helpful for beginners if you feel daunted and are not sure where to start.
3. Master Fundamentals of Programming for Beginners
If you want to learn programming using Linux, this is the course for you. This course is ideal for those who are completely new to Linux or more advanced users who are looking to brush up on their skills to apply them in today's market. The course will walk you through all you need to know, and at the end of the course you will be able to write your own code.
4. Complete Linux Course: Become a Linux Professional
Whether or not you have worked with Linux before, this course promises to teach you all you need to know to become a Linux professional. While this course might be a bit more advanced for beginners, there is a lot to offer here and a lot to learn. This course will have you being a Linux system professional in no time at all. With over fourteen hours of videos and other resources to explore, you will have plenty of instruction throughout the Udemy course to take your Linux skills to the next level. Check out a Udemy coupon to help you save!
5. Learning Ubuntu Linux. A Training Video From Infinite Skills
This course will give you a basic understanding and help you train to use Linux in Ubuntu open source. This course is perfect for those who are looking for a great educational opportunity to learn the operating system from top to bottom, as it not only teaches you how to use the system, but also how to install it. With this Udemy course, you will receive instructional videos and other materials to learn Linux for Ubuntu open source.
6. Linux Technical Interview QA with Practical Sessions
If you are looking to get into a professional that requires the knowledge of Linux, this is a great course to take to help prepare you for job interviews. There are plenty of tips for breezing through an interview, as well as some basic information and question-answer videos about the system so that you can get a grasp on it before you head out to apply for that job.
7. Basic work skills for Linux OS
This beginner's course doesn't just explain Linux as an operating system, it gives you information about how to apply it into your work life. From daily tasks at the office to serious coding, you will learn how to use Linux basics in order to help your work become more efficient and easily done.
8. Linux For PHP Developers
A bit more advanced than your other Linux courses from Udemy, this Linux for PHP Developers course is designed specifically with PHP developers in mind. This course will walk you through basic and advanced web development skills and techniques using Linux, such as setting up a web server and coming to understand VirtualBox.
9. Linux Super Cert Prep: Get Certified as a Linux System Admin
This Udemy Linux course will help you get ready to become certified as a Linux system administrator. Learn how to install the operating system, the differences between the versions of the operating system and when to use it, and a good, advanced lesson on how to use your knowledge (and learn more) to get certified.
10. Windows Users Guide to Linux
If you are a Windows user and have a difficult time understand or grasping the basic concepts of Linux, this Udemy course is for you. It will help you become more comfortable with switching operating systems and get more familiar with using Linux for work or at home.
Learning a new operating system might seem daunting and difficult to grasp, but with these Linux courses from Udemy, you have plenty of time and resources available to you, right at your fingertips. From beginner lessons to more advanced courses, Udemy is helping you be more successful, each and every day.