10 Charities Where a Dollar Goes Further Than You'd Think
July 31, 2020 by Angie Long
Unless you have a money tree growing in your yard, you likely work hard for your earnings and need to make smart decisions where finances are concerned. When you do something as selfless as donating to charity, you want to make sure that your money is being used wisely and that the charity can use your funds to make a positive impact in the world. Some charities are better at this than others and do their best to ensure more of your money goes directly to the front lines.
That's why it is important to do a little bit of research before pulling out your wallet. For example, the amount the charity spends on overhead is one indicator to check; however, keep in mind that some overhead is needed for a charity to be successful. Other factors to research include how the charity is governed, its past successes and its level of transparency regarding where the money goes.
Here are a few charities where a dollar has very high value.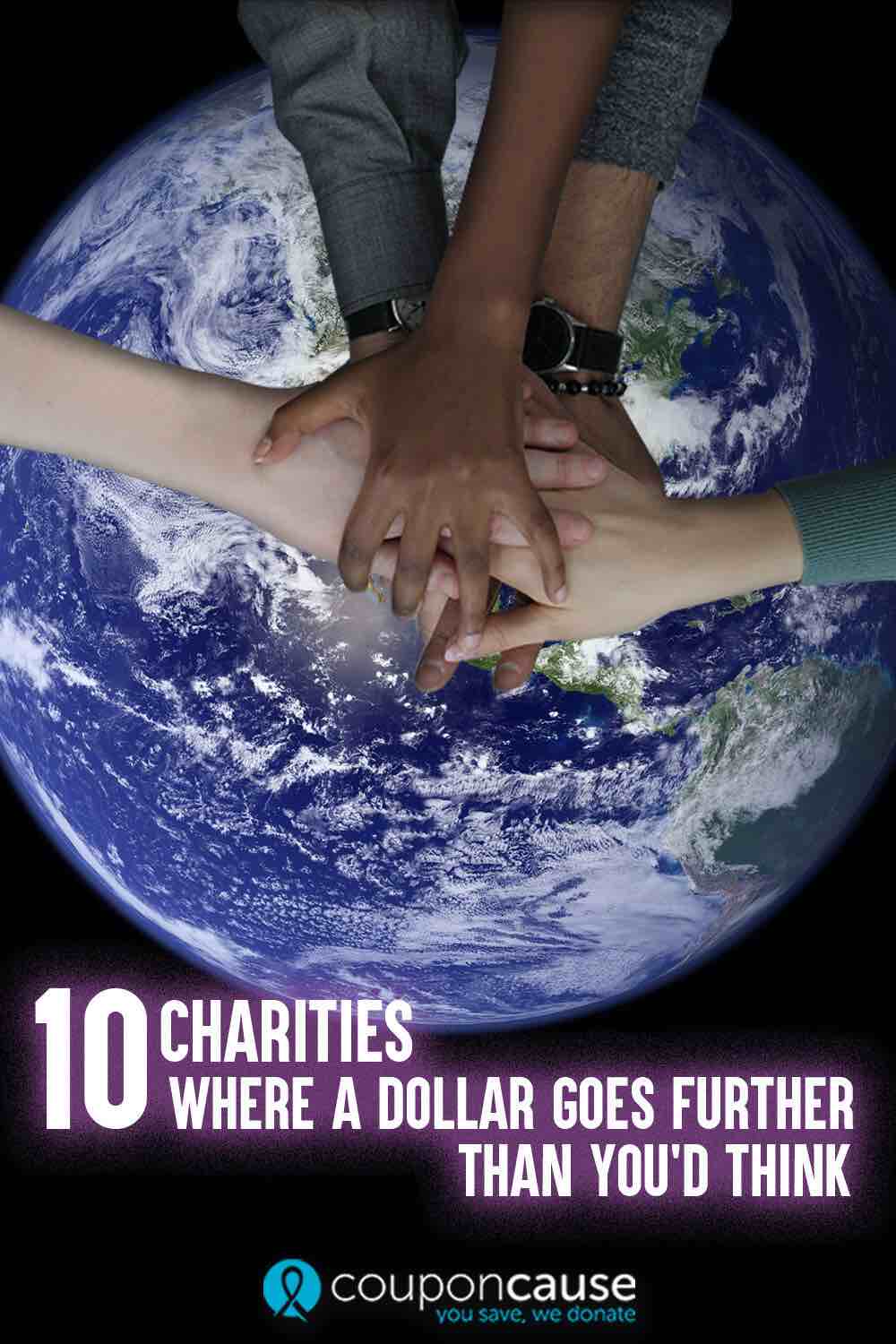 10 Charities Where a Dollar Goes Very Far
Feeding America
While it's not as big of a problem here as it is in other places around the world, hunger continues to be a problem in the United States. With so many people out of work from the coronavirus lockdown, that number has left many families wondering when and how they'll afford their next meal. Feeding America works with a nationwide network of food banks to make sure that people across the country have access to food, including children and seniors. According to most recent numbers, only 21% of the money raised by Feeding America is spent on overhead.
charity: water
One out of every 10 people across the globe lack access to clean water. For people who never struggled to find clean drinking water, that statistic should be startling. charity: water aims to make clean water more accessible and does that by partnering with organizations that provide long-lasting water and sanitation services. Every penny donated goes to funding water projects themselves. The charity also tracks every dollar donated and provides photos and GPS details for each project as proof.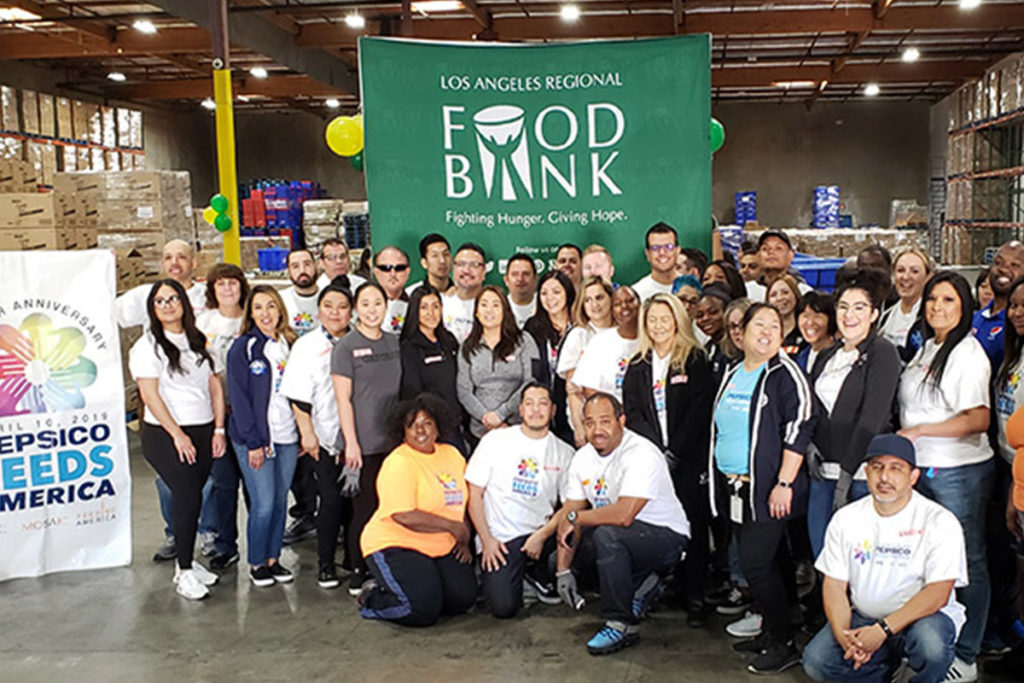 Los Angeles Food Bank
Los Angeles has an incredibly high rate of hunger with 1 in 5 people facing food insecurities, worrying about their ability to feed themselves and their families. At Los Angeles Food Bank, they understand the need to stretch a dollar. Just a $25 donation can provide 100 meals to those in need.
National Urban League
The National Urban League encourages people to imagine a world where there are no equality gaps. They then work toward that vision by helping underserved urban residents become self-reliant economically and promoting civil rights. Sometimes people just need a little boost, and the National Urban League can do that through its programs. Students enrolled the charity's programs are 85% more likely to pursue a college degree.
Animal Welfare Institute
There is no excuse for an animal suffering at the hands of a human. As animals cannot fend for themselves in many cases, the Animal Welfare Institute does its best to act as their voice. They've been reducing animal suffering since 1951, whether in testing laboratories, on farms, in the wild or at home. Over 90% of funds donated go directly toward their program expenses.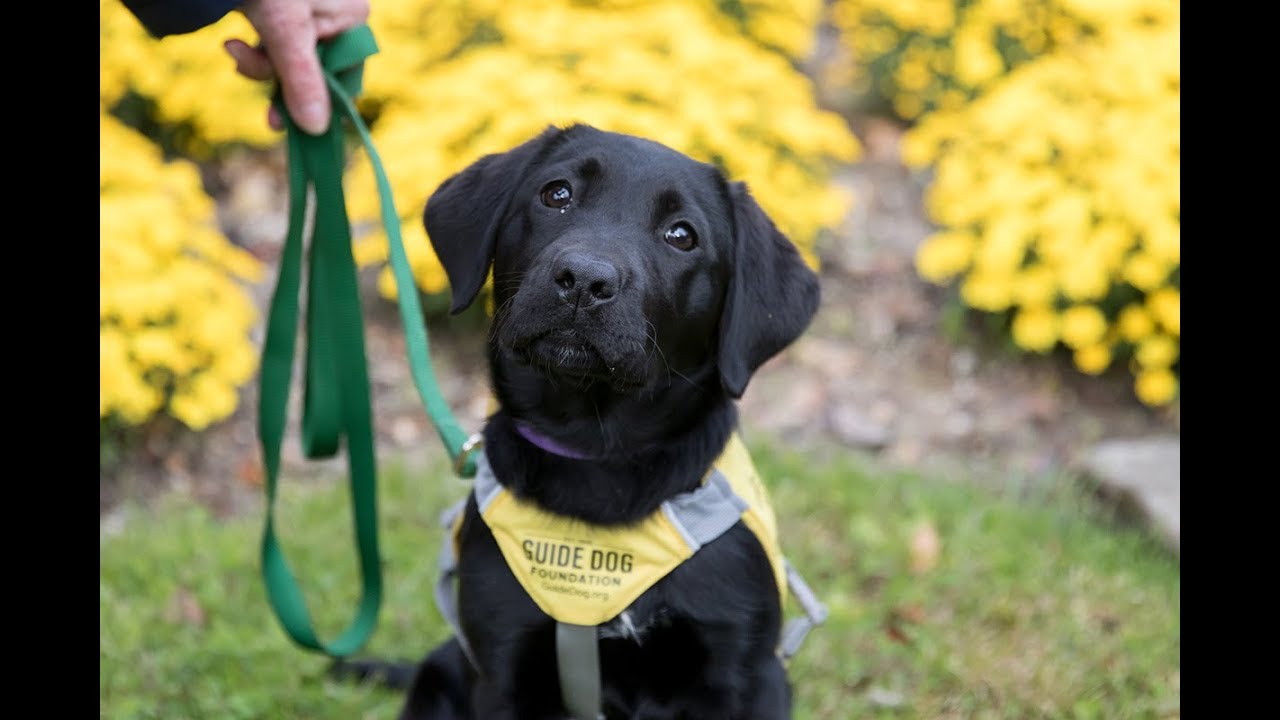 Guide Dog Foundation
Guide dogs are amazing creatures capable of helping people gain independence and confidence. Some dogs are even capable of predicting seizures. Unfortunately, not everyone who can benefit from a guide dog can afford one. That's where Guide Dog Foundation helps. Whether it is a donation of $10 to provide a comfy puppy bed or $100 to provide needed vaccines to dogs in the program, your donation will go far, making someone (and their K9 companion) very happy.
Breast Cancer Research Foundation
The mission of the Breast Cancer Research Foundation is to fund research efforts to prevent and cure breast cancer. Since 1993, they've raised more than $500 million for life-saving research. They're the highest-rated breast cancer organization in the United States, and they're listed as one of the most financially efficient charities in the country.
Keep America Beautiful
Keeping communities clean isn't just about aesthetics — it leads to safer neighborhoods, new businesses and communities that thrive overall. Only 19% of Keep America Beautiful donations are spent on overhead costs, and something as little as $25 can buy 12 gloves and a box of trash bags that volunteers can use to clean up neighborhoods across the country.
Save the Children
Of every dollar donated to Save the Children, 87% goes to the charity's mission of changing the lives of children not only in the United States but around the world. There are countless children in need of basic human protections and education, and they need help that their parents (if they have any) can't provide. The pandemic has exacerbated those needs. Donating $50 to Save the Children can prevent 10 children from going hungry during a pandemic. And $150 can provide 75 face masks to health care workers battling childhood cases of COVID-19.
National Alliance to End Homelessness
Homelessness is a complex problem, and it exists in even the most affluent cities. With the loss of a job or threat of eviction, people can feel powerless without the assurance that they'll have a roof over their heads. Thanks to the National Alliance to End Homelessness, the number of people experiencing homelessness in America has decreased over the past 10 years, but there's still much work to be done. Only 10% of total donations to the Alliance go to overhead costs, ensuring that more of your valued money is spent directly helping the homeless.
---