5 Tools to Help You Read More Books
February 25, 2019 by Tiffany Douglas
Reading is a fantastic way to exercise your brain and even slow down the onset of cognitive decline during our later years. But, according to Pew Research Center, 24% of Americans didn't read a single book during 2017. There are likely many factors attributing to this, but with technological advances that actually help make reading easier, this seems like a trend that should, and totally could change.

If you're interested in reading more books this year and helping your brain maintain efficiency, here are 5 tools that will make reading books a little easier.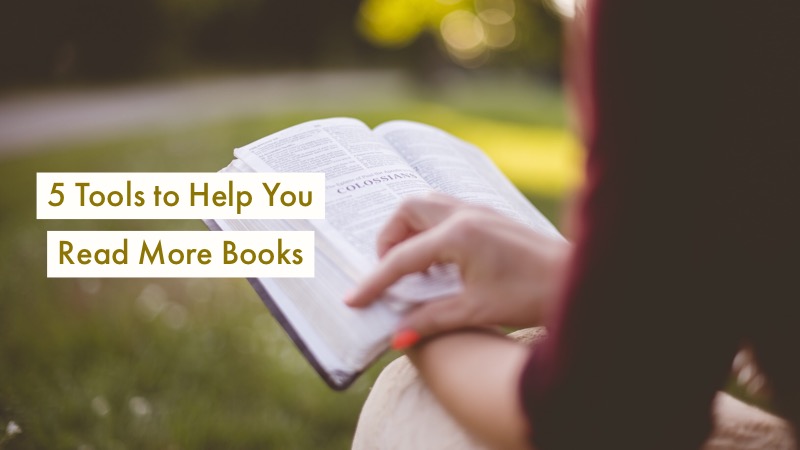 Read More Books with These 5 Tools
If you're not already familiar with Audiobooks and using it to your book-reading advantage, we must ask you politely, what the heck are you waiting for? Listening to audiobooks is increasing in popularity and for good reason. You can easily read popular novels or books packed with knowledge on topics you're curious about while you're busy doing other things like cooking or cleaning. Audiobooks is available on iOS and Android devices. You can start listening to your books a little more affordably with our Audiobooks section and these new coupons:
We're all familiar with Amazon and most of us are undoubtedly familiar with the Amazon Kindle. But we're willing to bet Amazon Kindle Unlimited is not as well known. Sign up for Amazon Kindle Unlimited and you'll have access to thousands of e-books and audiobooks as part of your monthly subscription. You can also read new magazines like The New Yorker and National Geographic Travel with Amazon Kindle Unlimited. Amazon Kindle Unlimited costs $9.99 per month.
Remember libraries? Well, they're still a thing! And, like most other sectors of society, libraries are beginning to take part in the digital revolution. OverDrive is a smartphone app that gives subscribers access to the online catalog provided by your local library. You can sign up for OverDrive with your library card!
4. Book of the Month Subscription
Maybe you haven't been reading not because you don't want to but because you never have any idea what the heck is worth picking up! According to Forbes, up to 1,000,000 books are published each year in the United States. A Book of the Month subscription will help you narrow things down by putting the selection process in the hands of people in the know. Book of the Month will give you 5 popular options each month and you pick which one sounds the most interesting!
5. LuminoLite Rechargable Book Light
Yes, Amazon Kindle and tablets for e-books made reading in the dark easier than ever. But before there were smart devices, a book light and a physical copy were a bedtime staple. Some books are just more satisfying in paperback or hardback, keeping book lights like this one relevant and worth it if your goal is to read more books this year!
---