CC Brand Spotlight: Quip
March 8, 2018 by Eric White
Today, there's a subscription box for nearly every interest. From health and fitness boxes, to beauty subscription boxes and even boxes with wines from around the world. One subscription service that everyone could use in their life deals with a basic tool people use everyday: toothbrushes.
Quip is the subscription service that is changing the way people shop for dental hygiene products and how they use them. In this month's Coupon Cause Brand Spotlight, we'll provide more information on Quip, how it works and of course, how you can save money on your order!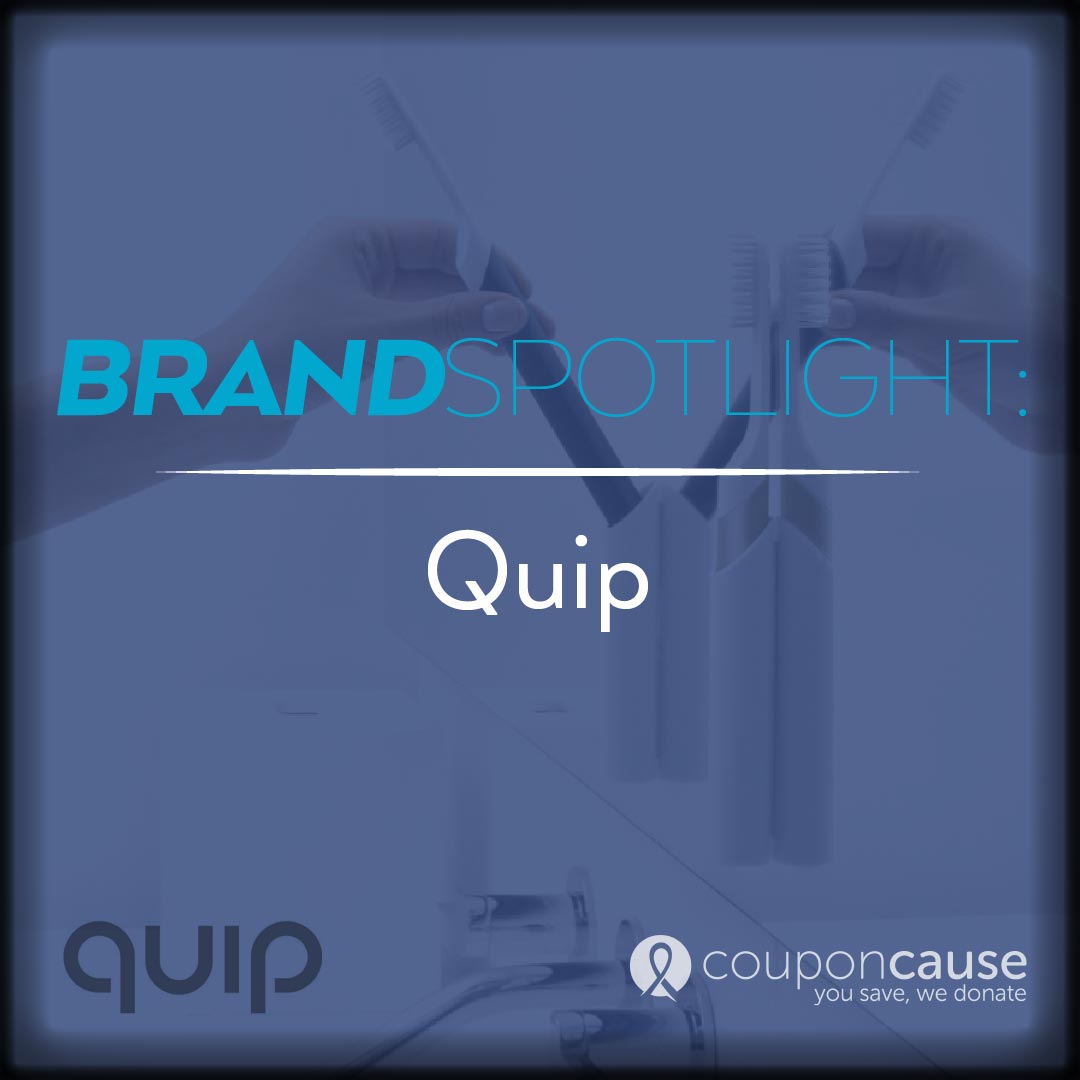 More Info on Quip
According to the Quip website, everything began for this brand at a local dentist in the city of New York. A simple suggestion to forget the complexities of many electric toothbrushes and just stick with the basics started everything.
Simple things like replacing your tooth brush on a regular basis and not brushing too hard or too little can be addressed without all the bells and whistles some electric toothbrushes market. That's where Quip comes in.
Quip is, at it's core, a pretty basic electric toothbrush. Basic, but effective. Select your color toothbrush from silver, gold, slate and copper metal or save a little bit of money and go with a blue or green plastic handle brush. The metal toothbrushes are $45 and the plastic models are $30. Toothbrushes also come with a traveling case and a suction mount to be used as toothbrush storage on hotel mirrors, for example.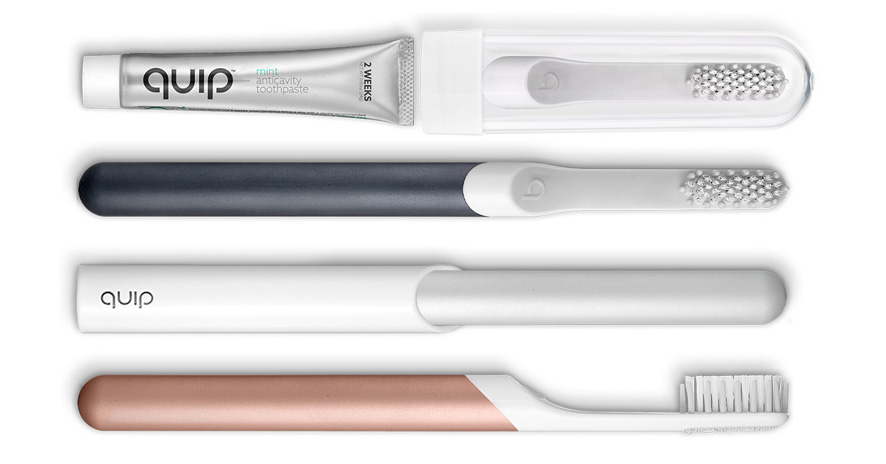 The coolest part about Quip is not necessarily the toothbrush. It's the new brush head refills every 3 months that is the game changer!
The basic Electric Brush package from Quip includes a $5 per delivery subscription that sends a new brush head and batteries every 3 months. This package starts at $30 down. The more complete Electric Set includes a small and a large tube of Quip toothpaste, in addition to the brush head and batteries. You never have to buy a new toothbrush again! Or toothpaste, for that matter.
You can also opt to pay for the entire year at once or order group sets for varying rates. We recommend checking out the Quip store for full details on the Quip selection.
Quip Coupons and More Ways to Save
It's possible to save on a Quip electric toothbrush with a Quip coupon or other promo code. We regularly update our Quip coupon section with the latest savings Quip has to offer. Here are the Quip deals available right now:
First Brush Head Refill Free Coupon
Free Standard Shipping on Starter Sets
Check back in before making your purchase to see what Quip coupons are available!
Find Quip Online
Stay up to date with the latest news and information from Quip by following them across their social media platforms. You can find Quip on Facebook, Twitter and Instagram.
You can also follow Coupon Cause on social media to stay up-to-date on our latest Brand Spotlights, our Cause Spotlights and more deal-related posts! You can find Coupon Cause on Facebook, Twitter, Instagram and YouTube.
---