CC Cause Spotlight: PATH
May 31, 2018 by Eric White
Cities across the United States are dealing with a serious issue: homelessness. Homelessness affects the most vulnerable people in our society and is a problem that is completely manageable with the right resources. Resources which our society has plenty of: food and shelter.
Thankfully, there are organizations like PATH who are working daily to help those people in need find the housing and food they need to survive and live productive lives. In this Cause Spotlight, we'll take a closer look at the PATH Mission, how they have helped people get on their feet in the past and how you can get involved with them in the future!
Here is more information about our newest featured cause, PATH.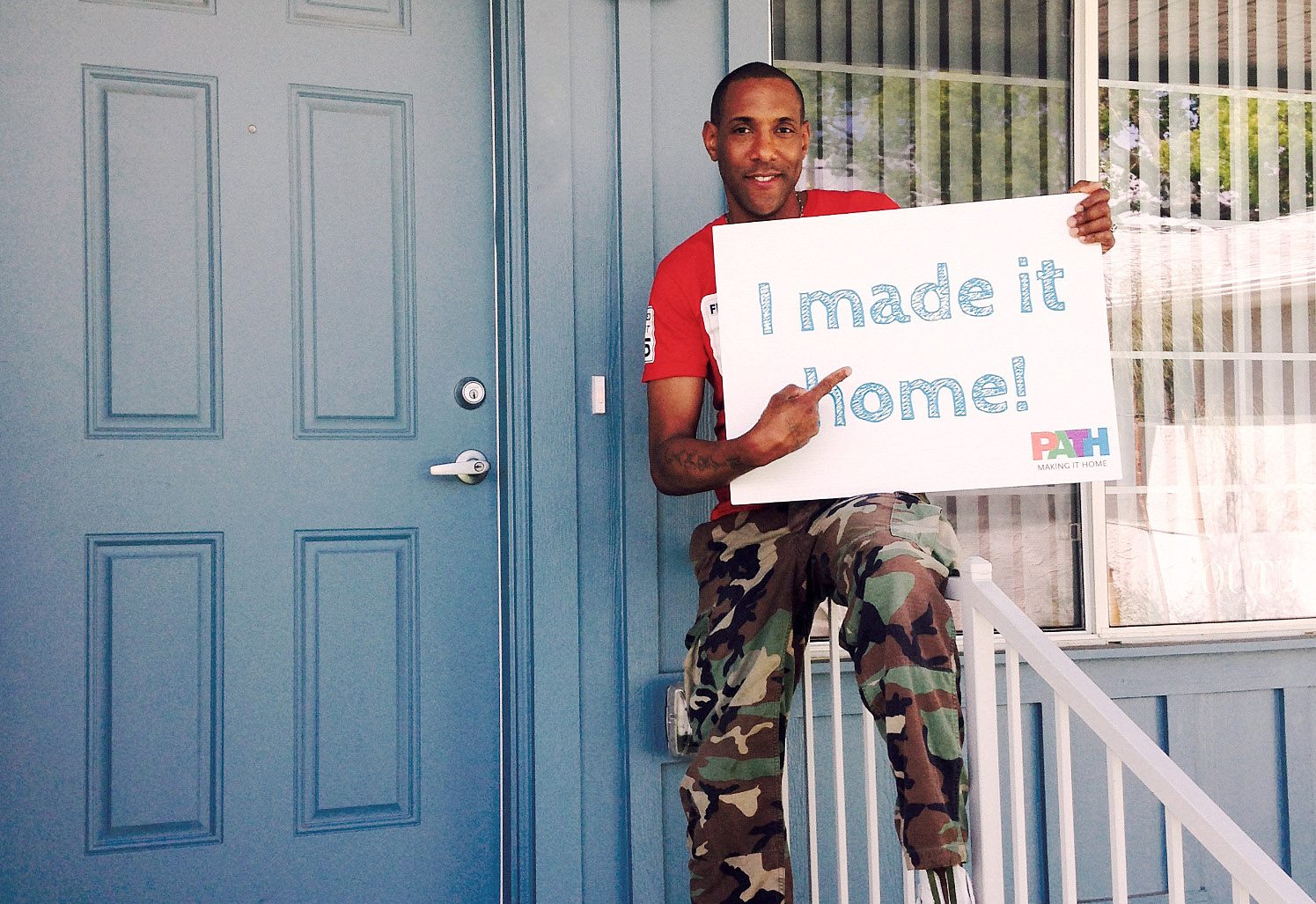 PATH Mission
PATH was started on a December night in 1983. In response to the growing problem of homelessness, 60 people met under the leadership of Rev. Charles Orr and his wife Claire and started handing out clothing and food to people in need.
Today, PATH has adopted the Housing First model which research shows is the most effective way to combat homelessness. It has been over thirty years since PATH started on that December night and boy, what a difference they have made in the state of California!
PATH currently has over 25 locations around the state of California in over 140 cities. PATH states at their website that "more than 1,000 units of permanent supportive housing" have been completed or are in the pipeline. PATH continues to state that "since 2013, we have connected more than 7,500 people to permanent homes". PATH serves Greater Los Angeles, Santa Barbara and the Central Coast, Greater San Diego, San Jose and the Bay Area.
PATH not only provides a stable housing solution to people in need but they also provide medical and mental healthcare, professional training, advocacy and more. This is an organization built to help people get back on their feet and that's why we had to include them in our group of featured causes!
Get Involved with PATH
If you feel moved by what PATH is doing and want to get involved, you can! Whether you live in California and want to donate your time or support from across the country, there are plenty of ways that you can contribute to the PATH mission. Here are just a few ways:
Through the "Making It Home" program, PATH states that they need $1,000 to help a person "Make It Home". PATH encourages you to coordinate with friends, family and community members to pool together and raise the target $1,000. According to the PATH website, $1,000 is the "gap in funds [PATH needs to fill] to ensure a person crosses the threshold".
There are also ways landlords, employers and more can get involved with PATH and help people through their platforms. Visit the PATH partnerships page to find out more information on how you can help.
PATH FAQ
How much of my donation will go back into PATH's programs?
PATH states that approximately 88% of every dollar raised goes right back into programs that PATH has in place for the people of California!
How can I contact PATH?
You can reach PATH by phone or by email. The general PATH email is path@epath.org. The Los Angeles office can be reached by phone at (323) 644-2200. To find phone number for other regions or to fill out an online form, click here.
Who does PATH help?
PATH helps anyone in need within the regions they cover. The regions they cover are the Greater Los Angeles area, San Diego, San Jose, the Bay Area, Santa Barbara and the Central Coast.
Where can I find more information on PATH?
You can find out more information about PATH by following them on social media or visiting their blog! PATH also has a news section to help readers stay up-to-date on the cause.
---