Complete Guide to the Best Online Courses and Education Platforms
July 3, 2020 by Angie Long
An education is one thing nobody can take away from you. And the right education can lead to a great career, which leads to job security, which in turn leads to a better chance for a happy life. It isn't just about money either. Waking up to go to a job you enjoy and that gives you a sense of purpose can be more valuable than all the money in the world. When other life commitments prevent you from attending post-secondary classes in-person, consider utilizing an online education platform. There are plenty of options for online classes that can help further your education or learn a new skill online.
Other than online courses, there are also test prep platforms to help people study and prepare for professional certification and admission exams. With the number of online course options available, however, finding the right platform can at times be overwhelming. As such, here are some answers to online courses FAQs that will help narrow down your options.
Guide to the Best Online Courses and Online Education Platforms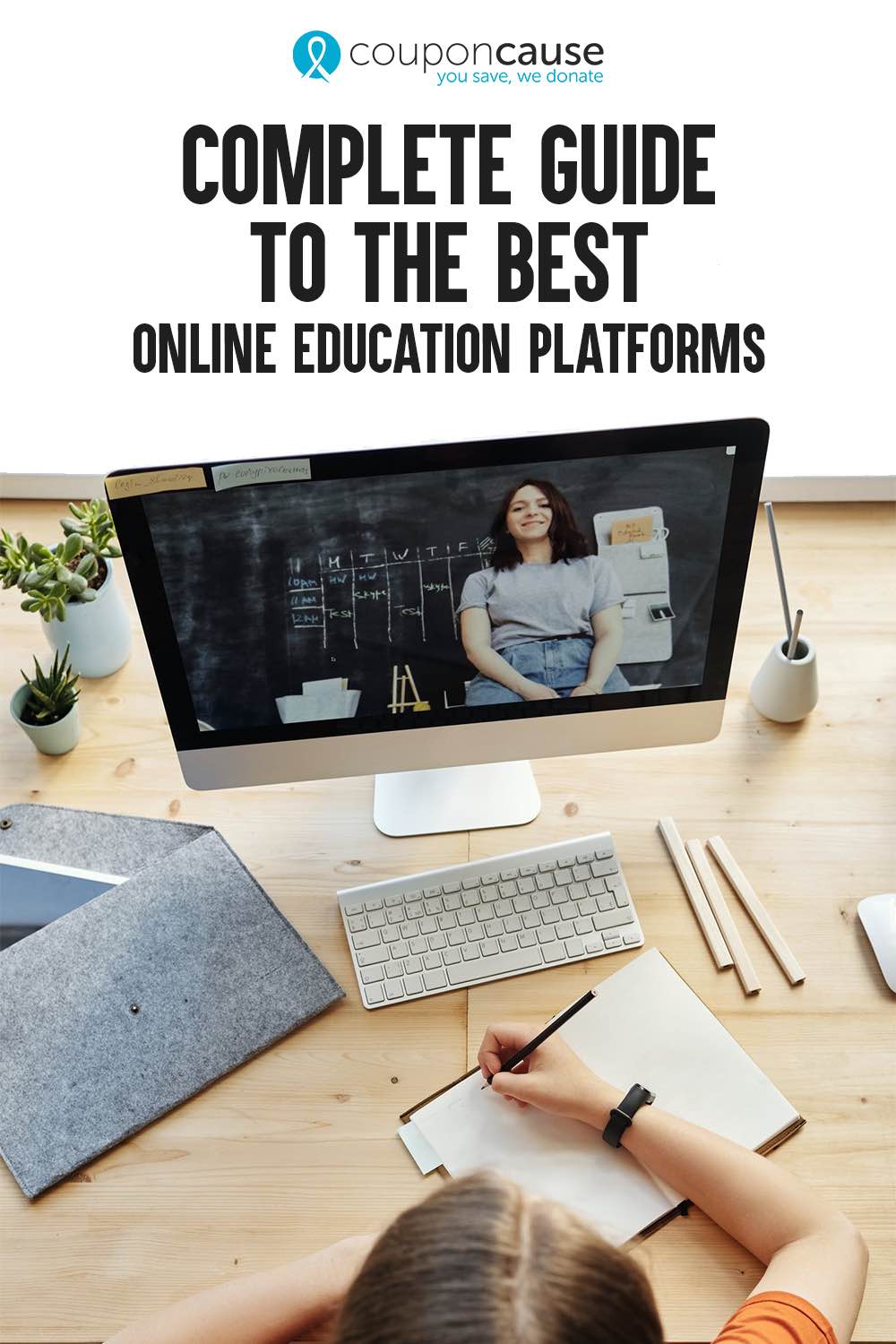 What is the best platform for online courses?
When it comes to online courses, it is important to know that what's best for you might not be best for someone else. It will depend upon your expected outcome and what you hope to get out of your online course. Is it learning a new trade or skill? Is it an online degree or certificate? Or are you simply a lifelong learner who wants to take up a new hobby or satisfy your curiosity about a topic? Here are three of the best-rated platforms to satisfy a variety of learners.
LinkedIn Learning
Even if you have your dream job, you still need to keep your skillset sharp and stay ahead of the curve. That's why LinkedIn Learning is such a valuable platform since it uses industry experts to teach the most in-demand business, tech, and creative skills. You get unlimited access to LinkedIn Learning if you have any of the following LinkedIn memberships: Premium Career, Premium Business, Sales Navigator or Recruiter Lite. Prices for LinkedIn Learning online education memberships start at $19.99/month. You can also purchase classes individually without committing to a membership. Try it free for one month and to gain access to over 16,000 courses and earn a certificate after completion that you can post to your LinkedIn profile. Use one of these LinkedIn Learning coupons to save on your online education:
Coursera
If an online degree is what you're after, Coursera has endless options that help you learn at your own pace. Besides online degrees, Coursera also offers professional certificates, guided projects and other specializations. You can also share Coursera certificates to your LinkedIn Profile if you'd like. Over 200 of the top global universities partner with Coursera to offer online learning opportunities. Additionally, governmental bodies trust Coursera to teach their employees in-demand skills. If Coursera sounds like the option for you, here are two Coursera discount codes for saving:
The Great Courses Plus
For those looking for more of a creative outlet or who want to address their general curiosity and belief in lifelong learning, The Great Courses Plus is worth checking out. They have thousands of videos on hundreds of topics, making learning and personal enrichment available to anyone with an internet connection. Content comes from partners that include National Geographic, the Mayo Clinic, Smithsonian and the Culinary Institute of America. Try the 14-day free trial and start streaming your favorite topics either online or via the mobile app. If you choose to continue after the trial, you can either pay $20/month for a monthly commitment or $15/month for a quarterly commitment. New topics are guaranteed every month. Save on your online courses with these The Great Courses Plus promo codes:
What are the best platforms for online test prep?
Taking a test can be nerve-racking for some people, even if they know the answers to the questions. This can make it very hard to focus and even more difficult to get a high grade. When you have to take a test that can change the course of your career, it adds extra pressure. Thankfully, there are lots of online test prep resources to help people study and provide the support they need. Here are some of the best online test prep platforms.
CertBlaster
CertBlaster helps IT, data science and security professionals prepare for their CompTIA exams by offering a variety of practice tests and exam simulations. The people who write the exam questions are professionals in the field and have all passed the most current versions of the exams. After each assessment, you're offered a personal testing plan that lists items you should continue to study before taking the real exam. They also have a first-try guarantee that states you'll pass your exam on your first try or you'll get your money back. CertBlaster coupon codes are available to help you save on your online classes:
Khan Academy
Khan Academy is both an online education platform and a test prep platform, offering preparation tips for the SATs, LSATs, MCATs, NCLEX-RN, GMAT, CAHSEE, IIT JEE and Praxis Core tests. As a nonprofit with the mission to provide free education around the world, the exam prep tools offered by Khan Academy will cost you absolutely nothing.
Exam Edge
Exam Edge offers practice tests in a wide variety of industries to help you prepare for your certification exam and a wide variety of sample practice tests are free. If you purchase a five-test bundle, it costs less than the cost of taking the actual exam. And when you finish a practice exam, you receive a certificate of completion to show your commitment to taking the real exam, as well as your sample score. Use an Exam Edge coupon to save on your courses online:
AdaptPrep
AdaptPrep is focused on exam prep for the CFA and Actuarial exams. Besides offering practice tests, they also help people use their time more efficiently regarding studying, as well as with allocating enough time to answer each question on the exam. Additionally, AdaptPrep offers student, corporate and international discounts. These two AdaptPrep discount codes can help anyone access savings on online education: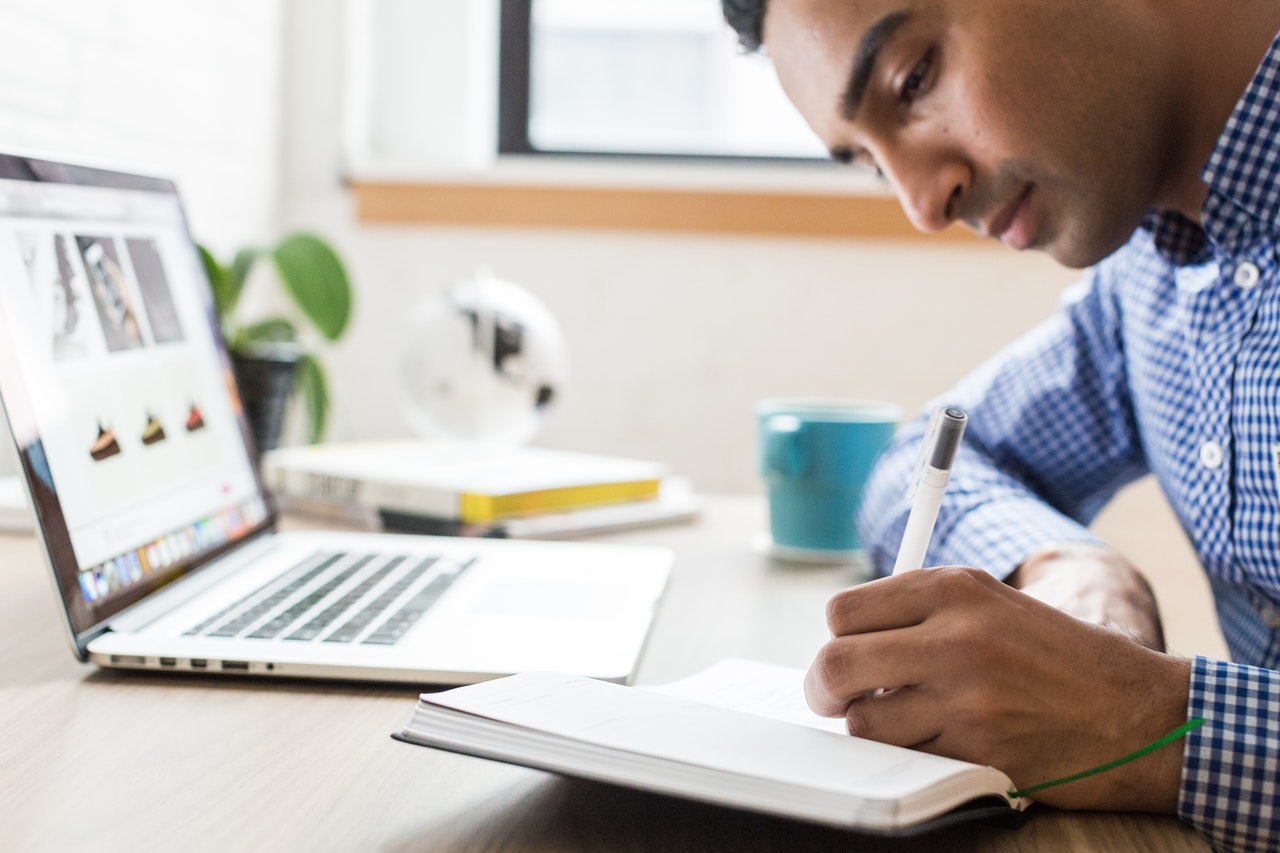 What is the best platform for free online courses?
While the value of an education or any type of training is priceless, there are many times when the cost isn't. Paying for an online course is one of those things you just have to do sometimes, but not always. There are a variety of platforms that offer online courses that won't cost you anything but an investment of time.
Coursera
Mentioned earlier, Coursera has loads of free continuing education options to supplement their paid content. Their courses are accessible via iOS and Android, and they also have a great support team, whether you're looking for technical support or academic support.
Khan Academy
Besides offering test prep services, Khan Academy is also a free online education resource for students of all ages as well as their parents and teachers. As a nonprofit, they rely entirely on donations so they can best meet the needs of students and educators around the world. You'll find online courses that range from early math to advanced calculus, U.S. History to Art History, coding and much more - and they're all free.
What platforms are focused on specific niches of online education?
While platforms like Khan Academy offer a wide variety of online courses, others are more specific and focused. These are a great option if you know exactly what you want from a course and have a specific learning path in mind.
Codecademy
Machine learning like AI and Coding is huge these days. People use coding to give computers and other machines instructions on what actions to perform. Whether it's building websites, analyzing data or creating video games, you need coding to do it. Codecademy will point you in the right direction. While their basic plan is free, they also offer a Pro plan that costs $19.99/month and offers everything you need to learn more quickly and efficiently. Save on your education online with a Codecademy discount code:
360Training
For specific government and employer requirements, 360Training offers online courses in food & beverage, real estate, environmental health and safety, HR compliance and more, as well as continuing ed opportunities. Based out of Austin, TX, they have over 200 employees and are part of industry-focused teams with core domain knowledge of their subjects. Prices vary and are dependent upon the course. Save on your 360Training.com online courses with a 360Training.com coupon:
New Skills Academy
If you're ever stuck in a rut in your career and want to explore new options, or if you simply want to add some skills to your resume, New Skills Academy is a great resource. Their courses are highly affordable and allow you to easily grow new skill sets whether in your personal or professional life. For example, you can earn data science certification like Level 1 Python, Microsoft or Google Analytics. Or, you could do something as easy and fun as obtaining a professional dog-sitting certification to earn some extra cash on the side. With courses as low as $9, the payoff is far greater than the cost. They also offer tutor support should you need it, and their courses are approved by Continuing Professional Development (CPD). New Skills Academy coupon codes can help learners save money on education:
What is the best online education platform for creative skillsets?
Having a creative outlet in life is highly important for many people. It releases stress and gives you something to focus on other than work, kids, money and the stressors of daily life. But not everyone was raised with the opportunities to learn creative skills like art, playing an instrument or photography, for example. Even for those who have learned a creative skill, one can still be eager to learn something new. Here are the best online education platforms for learning a creative skill.
The Great Courses Plus
As mentioned earlier in this article, The Great Courses Plus is a great place to start if you're interested in learning something new. But what makes it extra helpful is that it is easy to get inspired if you're not quite sure what creative skill you want to learn. Simply start your free 14-day trial and peruse their Hobby & Leisure courses to find videos and instruction on photography, painting, sketching, dog training, knitting, making a 3-pointer in basketball and even tinkering with electricity.
Udemy
Udemy considers itself as the leading global marketplace for learning and instruction, realizing that the best teaching isn't always done in classrooms. They have a wide range of instructors in every country and in over 65 languages. Udemy is a great resource for a variety of professional topics, but also for learning creative skills like Photography, Music Instruction and Personal Development. There are no memberships to purchase either, just the price of the course itself. And once you pay for it, you have access to it for life. Purchase an online course at a reduced price with a Udemy discount code:
Which platforms give college credits for completing courses online?
College credits are priceless assets when you're trying to get a college degree, especially when trying to get into a Master's degree program. While taking online classes and learning a new skill is always great, you'll want to make sure you get credits for it if a degree is your end goal. Being able to obtain them by taking online classes, especially if you have other demands in life, is a huge convenience. Here are a couple platforms we recommend for earning college credits online.
edX
The mission of edX is to increase access to high-quality education for everyone, everywhere. Over 20 million learners consider edX home and being founded by the well-respected Harvard and MIT certainly doesn't hurt. They're a global nonprofit organization that aims to transform traditional education by removing the barriers of money, access and physical location. They offer courses to learners at all stages in their lives, whether seeking college credits or learning a new skill. Computer science, engineering, Python, electronics, marketing, biology and languages are just a handful of subject matters they offer. Because of their partnerships with the University of California Berkeley, Stanford, Notre Dame and so much more, they can offer affordable, flexible credit programs that allow you to learn on your own schedule. Start an edX course and save money with edX promo codes:
Straighterline
Straighterline is another great resource for obtaining college credits, whether you're starting or finishing your college degree. They partner with over 100 colleges that guarantee credit transfers, and over 2,000 will consider the credit transfer (if they don't already guarantee it). They're recommended by the American Council of Education (ACE) as well, for extra peace of mind. The price for Straighterline courses starts at $59 with a monthly membership. Straighterline can be a much more affordable option than taking classes at a real college. Here are two Straighterline coupons for use today: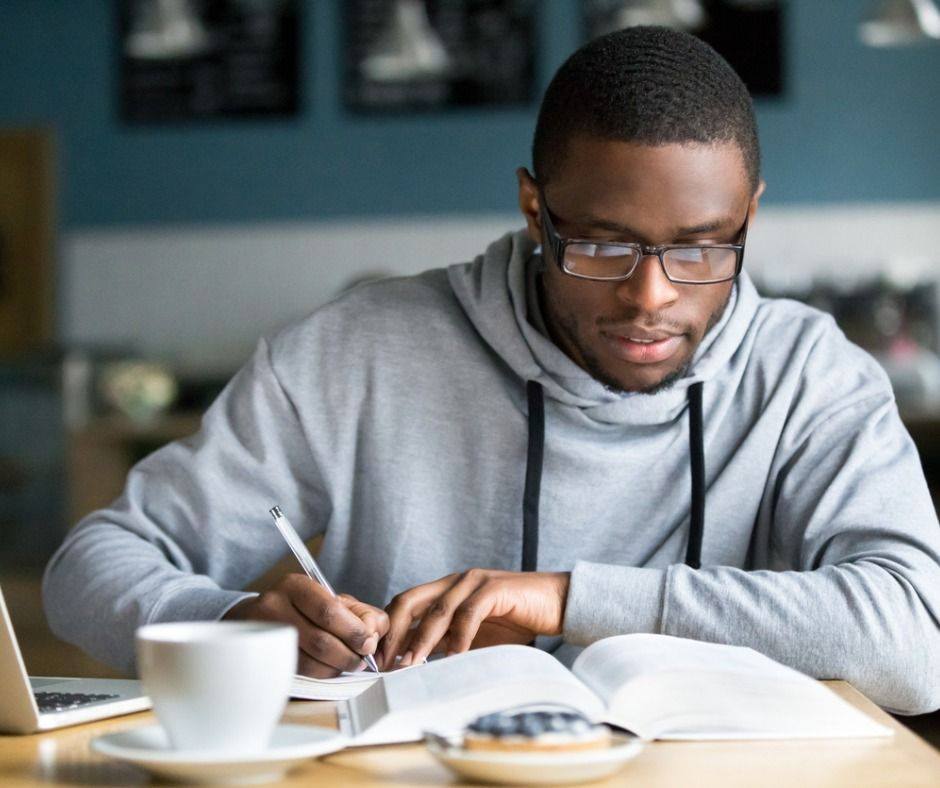 Do any online education platforms offer online degrees?
Obtaining extra college credit online is a great convenience, but what if you need an entire degree from start to finish? Lots of colleges are offering online degrees these days, but they're offering it at their own cost, which can be pretty high. That's why checking out online education platforms that offer online degrees is worth the effort; they're able to not only offer the degree program entirely online but also offer it at a fraction of the cost since they have partnerships with a variety of colleges and universities.
Straighterline
As mentioned earlier, Straighterline offers college credit, but they also help you get your degree from an accredited school. Simply go to their website and choose the school you want to get your degree from. Then see how obtaining the degree directly through their Straighterline partnership can benefit you. You'll still have a degree from that school, but have the cost-savings and convenience that Straighterline offers. They also offer:
Free one-on-one tutoring
Live support from dedicated advisors
Free transcript processing
One-click credit transfer after the final exams
Coursera
We mentioned Coursera earlier in our best online education platforms category, but they're worth mentioning here since they offer university degree programs at affordable prices and at your own pace. For example, you can earn the same degree taking online classes with Coursera for about $22,000, when it would cost $52,000 on campus. They partner with over 200 of the top global universities, and their online master's and bachelor's degrees allow you to learn from anywhere without having to move to a new city to attend classes in person. For example, you can attend the University of California from your living room in New York. They allow you to try your first course risk-free, and then if you're admitted to the full program, your completed course will count toward your degree program. Coursera is definitely worth checking out if you want a traditional college degree from a prestigious university but want to take your courses online and at a fraction of the cost.
What is the best place for online courses for kids?
Of course, we can't mention online learning without mentioning online courses for kids. Just like we all learn differently, so do children, and some learn better outside of a traditional learning environment in a classroom. Online classes are highly valuable, not just for students, but also for their teachers and parents. Whether seeking a full elementary education, simply supplementing their learning over the summer or learning a new hobby or skill, here are some of the best platforms for online courses for kids.
Khan Academy
Khan Academy doesn't just do exam prep, they also offer world-class online education for children. Kids can learn at their own pace or follow the daily schedules set for students between the ages of 2 and 18 (from kindergarten to high school). Their trusted content covers K-12 math through early college, grammar, science, history and more, and also prepares them for their SATs. Plus, it's totally free!
Codecademy
Codecademy isn't just for adults who want to learn to code; any child who can read and type can learn to code. It's sort of like a combination of learning a new language while also studying math. By learning to code and work with machine learning at a young age, kids are setting themselves up for lots of success, not just in computer sciences but also concerning their problem-solving skills.

---
---