Does Pressed Juicery Cleanse Work?
June 22, 2020 by Kellan Jansen
Juice cleanses have become increasingly popular in recent years. There's a good reason for this. They offer many health benefits, which range from weight loss to anti-inflammation. One brand that's making a name for itself in this space is Pressed Juicery. They offer a wide variety of high-nutrient juices, which are ideal for cleanses.
Below, you'll learn more about Pressed Juicery cleanses and how you may benefit from starting one.
Will a Pressed Juicery Cleanse Really Work?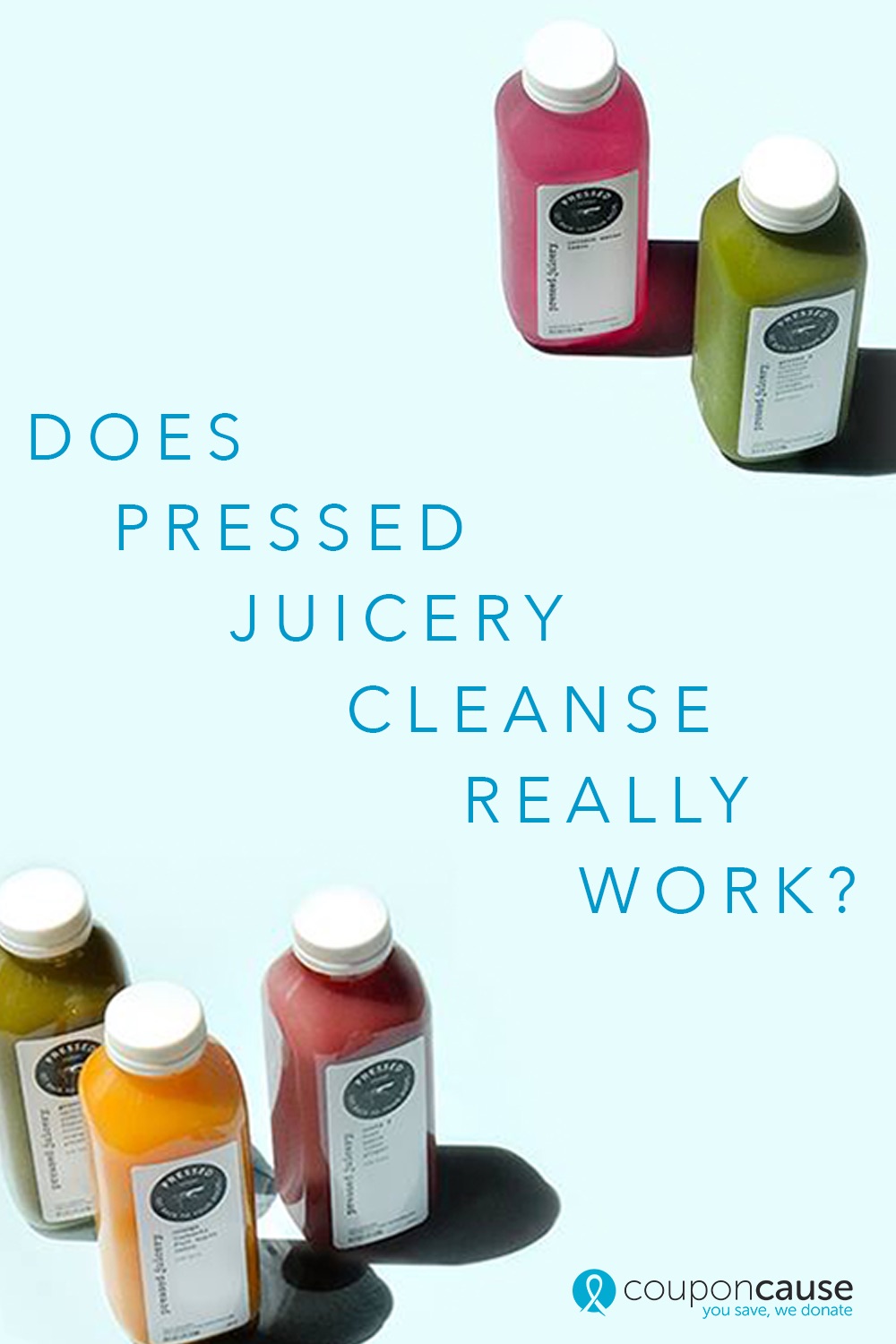 How to Start a Pressed Juicery Cleanse
Whether you're already an expert, or you're new to juice cleansing, Pressed Juicery makes it incredibly easy to get started with your next health cleanse. The company sells pre-built kits for both day-long, half-day, three-day, and five-day cleanses. Getting started could be as easy as purchasing one of these kits, which are available in Beginner, Experienced, and Most Popular varieties.
The Beginner Pressed Juicery cleanse includes two nut milks to keep hunger pains away, while the Experienced contains mostly green juices for maximum health benefits. Regardless of which option you choose, you'll get to enjoy flavors like Vanilla Almond, Chocolate Almond, Greens, and Citrus. With options like these to choose from, your Pressed Juicery Cleanse may not feel like a cleanse at all.
Additionally, Pressed Juicery has a detailed cleanse guide on its website, which guides customers through the entire process. They recommend preparing for your cleanse a few days before it starts by gradually limiting your indulgences. While cleansing, you should make sure to drink lots of water and get ample rest. Once you've finished, gradually introduce foods back into your diet instead of doing so all at once. Doing this can increase the effects of the detoxification process and enhance your juice cleanse results.
If considering a cleanse with Pressed Juicery, use a Pressed Juicery coupon code to save on your order:
For best results, your Pressed Juicery juice cleanse should only last for a short period of time. Experts recommend sticking within the one to three-day range. Thankfully, Pressed Juicery solves the most challenging aspects of starting a juice cleanse for you. They provide the varied, nutrient-rich juices so you don't have to make them yourself.
Does a Pressed Juicery Cleanse Actually Work?
If you've never tried a juice cleanse before, you may be asking yourself whether doing one is actually worth it. Do juice cleanses actually work? While individual results may vary, the best way to learn about the benefits of Pressed Juicery cleansing is to evaluate the results other customers have gotten. Many customers have praised the company for its tasty products and the health effects they've experienced after completing their Pressed Juicery Cleanse. They've cited feeling better the day after and resetting their digestion systems as top benefits of the cleanse.
One customer notes online that, "I felt that [a Pressed Juicery cleanse] was just enough for me to feel better and reset my digestion system."
Another states, "I would guess that I was down about 4lbs the day after the cleanse ended and my clothes fit noticeably better, especially in the waistline."
Results like these indicate just how beneficial starting a Pressed Juicery cleanse can be. You can expect to lose a little weight and to give your body a needed break from the strains put on it by normal unrestricted diets. Completing a day-long Pressed Juicery cleanse once every few months could make a noticeable difference in your overall health.
Pressed Juicery FAQs
Does Pressed Juicery deliver?
Yes, all orders are shipped the following business day via Overnight or 2-Day delivery. You can also choose between same day pick up or delivery from a nearby location. Nationwide shipping is $15 with orders of $99 or more. There are no local delivery fees with orders of $40 or more.
Is there any added sugar in juice cleanses from Pressed Juicery?
No, the company is committed to providing its customers with only the highest quality juices. They add no sugar to their products.
Are Pressed Juicery products organic?
No, the company is not USDA-certified organic. They utilize seasonal produce, and the amount of that which is organic will vary from month to month.
Who should start a juice cleanse?
All adults can benefit from starting a juice cleanse. However, the company does recommend that you only do so a maximum of one cleanse cycle per month.
Does it matter which order I drink the juices?
Yes, it's important to follow the recommended order when starting a Pressed Juicery cleanse. These juices have various ingredients, which the body absorbs and utilizes in different ways. Following the correct drinking order is recommended to get the best results out of your cleanse.
Yes, Pressed Juicery cleanses work!
If you're looking to give your body a nutrient boost and perhaps lose weight, a Pressed Juicery cleanse is an effective step to take. Pressed Juicery juices taste great and come in a wide variety of flavors, making juice cleanses as enjoyable as possible. Pressed Juicery provides juice cleanses of varying intensities which makes it easy for beginners and veterans alike to find a plan that works for them.
---