Drinking During the Holidays: How to Ease Your Holiday Hangover
November 16, 2020 by Kellan Jansen
The holidays are the perfect opportunity to reconnect with friends and family. There's no better way to enjoy these moments than with a nice glass of wine, a beer, or your favorite cocktail. Although these celebrations are great, the mornings after can be pretty rough. But what if they weren't?
Cheers Health is making it possible for you to enjoy drinking this holiday season without feeling the after-effects the next day. The company sells several high-quality products that are specially designed to restore your body back to its normal state after a night of drinking. Keep reading to learn more about Cheers Health.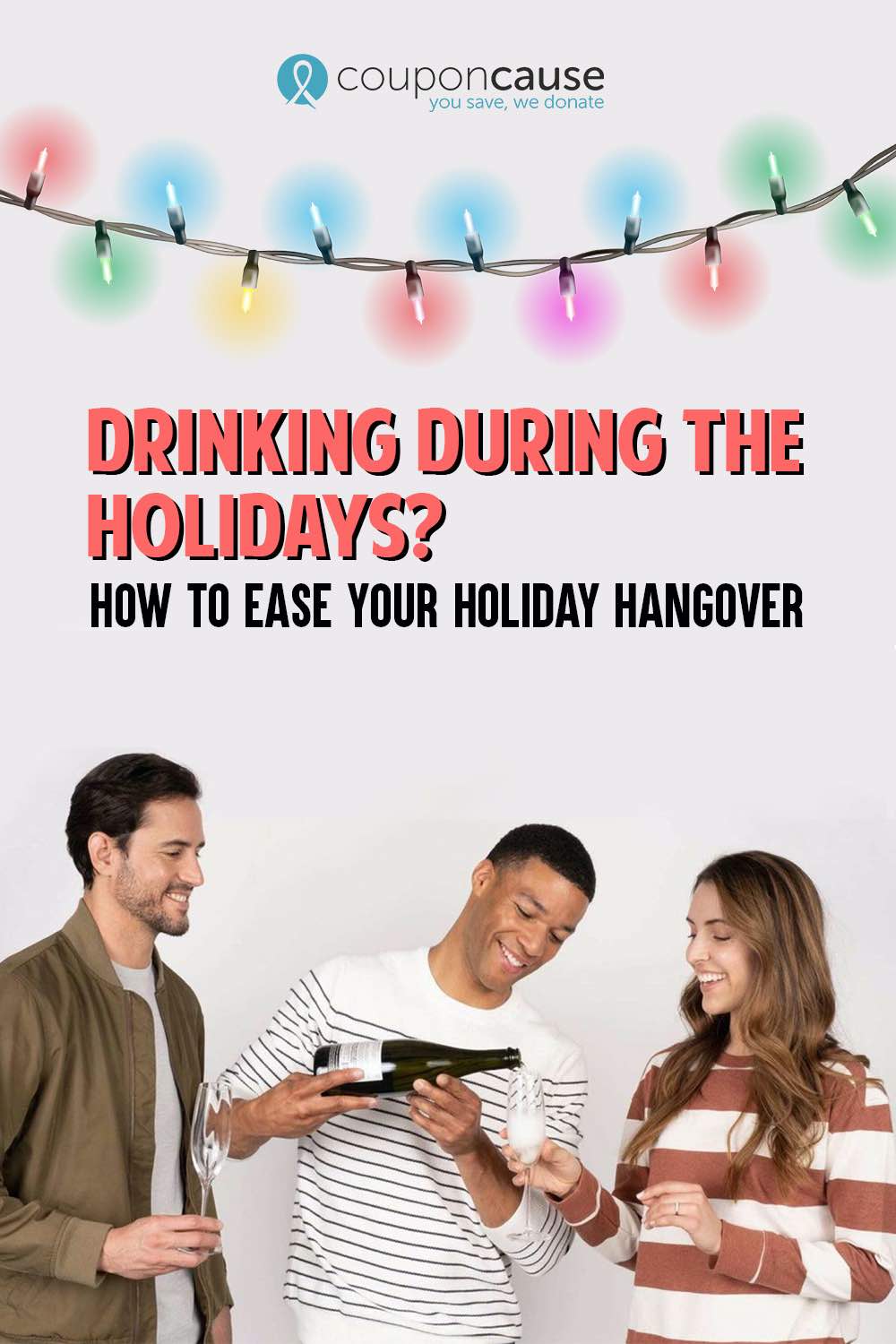 What is Cheers Health?
If Cheers Health sounds familiar to you, then you're not alone. The company first gained national recognition when its CEO Brooks Powell went on ABC's Shark Tank during 2018. Since then, the company has raised $2.1 million in seed funding and has sold its products to more than 300,000 satisfied customers.
How do Cheers Health Products Work?
Cheers Health creates capsules and other products that are designed to make you feel better the day after you drink. Like many other "hangover cures," products from Cheers Health rehydrate the body to reduce hangover symptoms. However, Cheers Health products go a bit further.
Cheers Health capsules also address the headaches, nausea, anxiety, and low-quality sleep that's often associated with hangovers. They do so by reducing the effects of GABA rebound and acetaldehyde buildup, two of the leading causes of these hangover symptoms. This means that Cheers Health's products address the entire range of hangover symptoms instead of just a select few.
Use a Cheers Health coupon to help you save on your order:
Verified
Details:
Ongoing Offer
No Promo Code Needed. Click "Get Offer" To Activate This Deal. Exclusions May Apply
25% Off 3 Bottle Order
What Can I Buy From Cheers Health?
Cheers Health has several flagship products for sale on its online store. The first is called Cheers Restore. These are capsules that are meant to be taken after you've had your last drink for the night or before you go to sleep. The capsules support your liver and reduce the effects of GABAa rebound and alcohol-induced acetaldehyde toxicity.
You can also try the Cheers Health's Hydrate powder. This is meant to provide rapid rehydration after a night of drinking. Simply mix a scoop of the powder into a glass of water and drink it. You'll receive all of the nutrients that your body needs to rehydrate itself as quickly as possible. It's a healthier, more effective version of Gatorade and the other juice products that people tend to consume after a night out.
Or, if you're someone who drinks more consistently, you may want to purchase the Cheers Protect capsules. This is a daily supplement that's designed to increase your body's glutathione levels, support overall liver health, and boost your immunity. It's the ideal daily supplement for a holiday season that promises to be full of good times and good drinks.
Cheers Health guarantees that you'll feel at least 50% better after drinking when you take their products correctly. If you don't, they'll give you your money back. With this kind of guarantee attached to them, why wouldn't you give Cheers Health products a chance? It could be just what you need to enjoy the holidays and the drinks that come with them without hurting your health.
---
---