How and Where to Save Maximum Cash on Back to School Shopping 2019
July 31, 2019 by Angie Long
Back-to-school shopping can be a dreaded ordeal for parents, especially if they have multiple children and, as a result, multiple school supply lists to contend with. Gone are the days when parents just needed to buy a backpack, paper, pencils, crayons, markers, folders and maybe some new clothes for their children.
Today, parents need all that plus much, much more. Financially, it can set a family back quite a bit without proper planning. A recent Deloitte survey found that the average household spends $510 on back-to-school shopping and that it is the second-biggest shopping season of the year.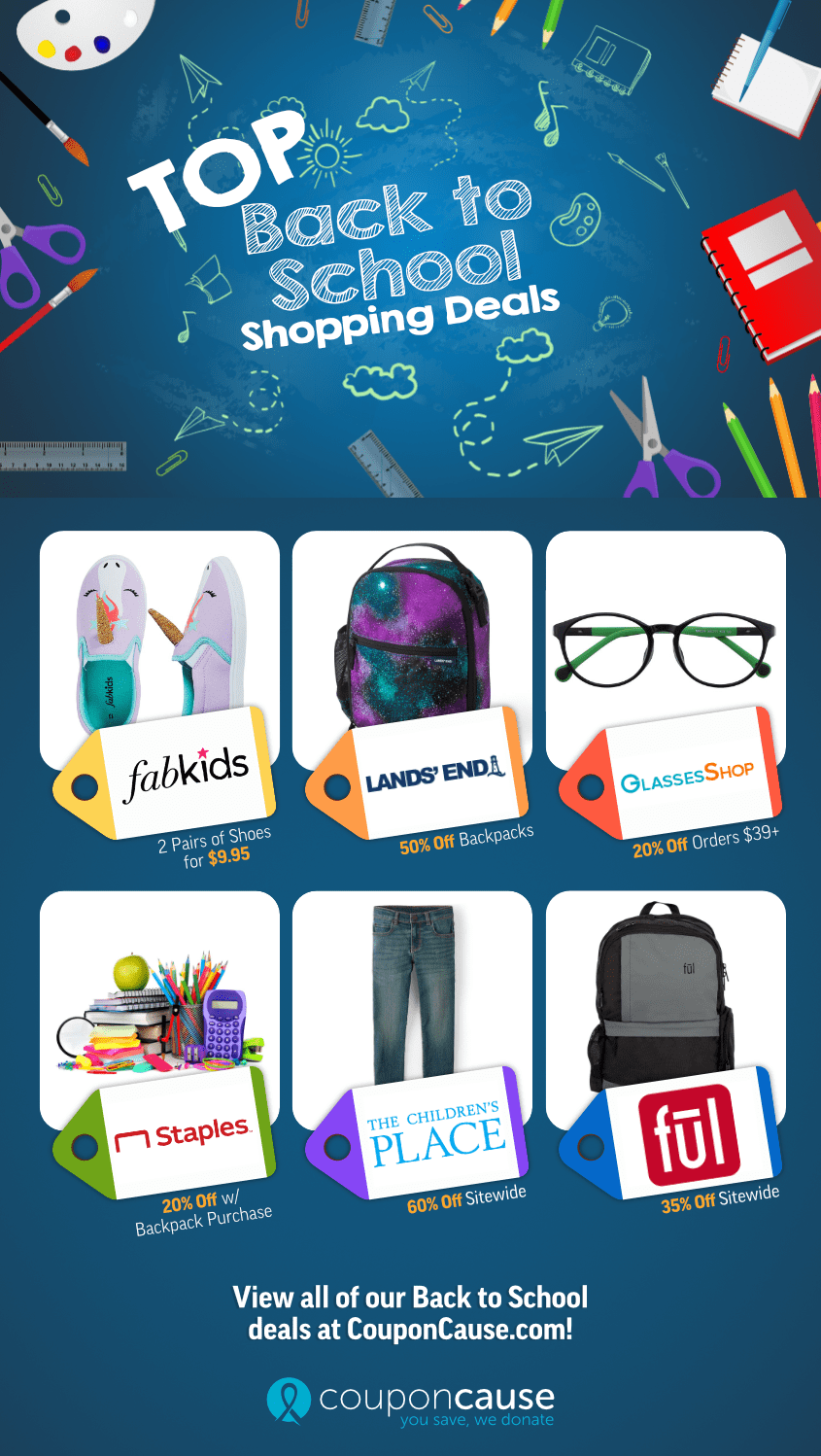 Back to School Shopping Deals 2019
Here is a quick list of our top back to school deals to help you significantly reduce the amount you spend on back-to-school shopping in 2019.
Back to School Shopping and Saving Tips
1. According to industry experts, the best time to shop for back-to-school supplies is about one month before school starts. However, there are always some early and last-minute deals that you'll likely recognize when you see them.
2. Besides choosing when and where to shop for back-to-school supplies for the best savings, don't be afraid to chat with your child's teacher to see if they can make an exception to any brand-name recommendations on their list. Generic supplies can be just as good and much cheaper.
3. Know when to skimp and when to spend a little extra. Investing in something like a backpack or laptop that has a lifetime warranty may be worth a slightly higher price tag in the long run.
4. Be sure to check back with CouponCause to see if any of the above promotions mentioned here are still around when you're ready to shop.
---