How to Use Your Coupon or Promo Code Online
March 29, 2018 by Eric White
Saving money is great. So great, we built a whole website around it! While the act of saving money is widely agreed upon as being awesome, sometimes the ways to apply promo codes and claim savings can be... murky at best.

If you have a great promo code your itching to use online but want to make sure you know how to use it first, this guide is for you. We've covered the most common places promo codes can be applied, across 4 common categories including: travel, retail, subscription boxes and online services.
Here is a step-by-step guide to using your promo code online for different categories of shopping!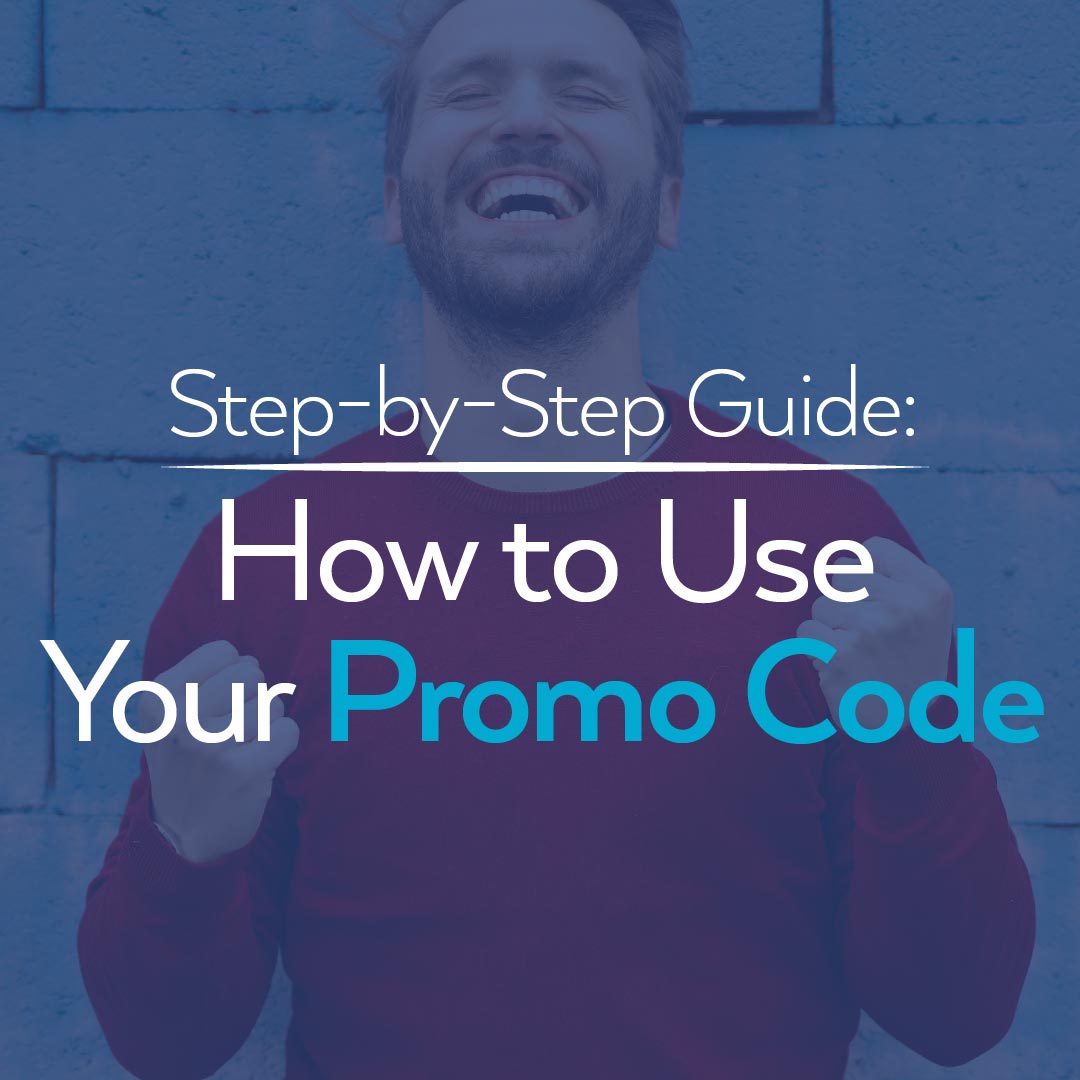 How to Use Your Travel Promo Code
Booking a trip this year and eager to save on flights, hotels or other vacation needs? A CheapoAir.com coupon can go a long way. This is a great example of how many travel sites handle promo codes. Here's how you use one!
1. Head to Cheapoair.com and find the travel package you desire.
2. Add everything you need to your cart for your trip.
3. Proceed to checkout.
4. You will have a chance to review your booking. Scroll down and look for the "Price Details" section, pictured below. Click on "Promo Code" and you will then be able to type in your promo code!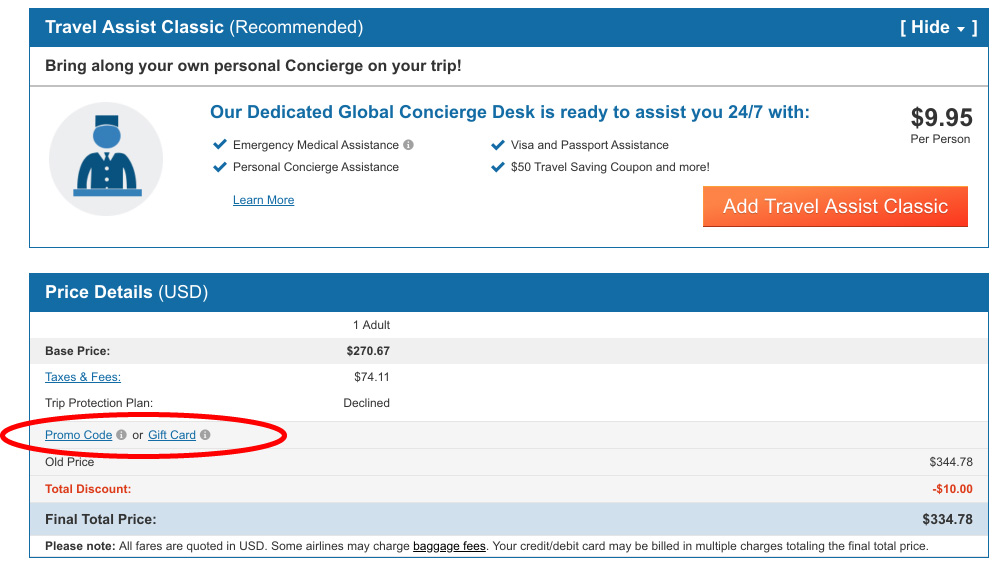 5. Make sure the savings were added to your booking and continue to checkout.

6. Have fun on your trip!
---
How to Use Your Retail Promo Code
Retail websites where you can buy apparel, accessories, electronics or other goods almost always have a promo code floating around you can apply to your cart. Here, we will use a Gymshark promo code to give an example of how many retail sites accept coupons from customers.
1. Head to Gymshark.com and find the items you like.
2. Fill up your cart and proceed to checkout.
3. Add your basic info like shipping details or log into your account.
4. Select your shipping.
5. Proceed to the Payment screen. On the right side of the screen, you will see a place to put in your promo code (pictured below). For other retailers, this box is commonly just beneath the box where you input your payment details.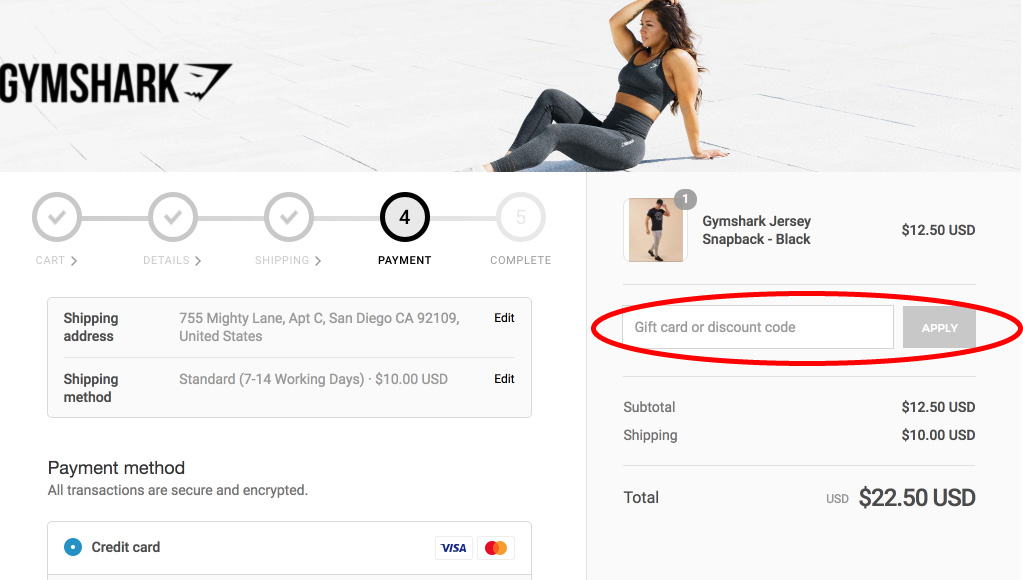 6. Double check it worked and complete your order!
---
How to Use Your Subscription Box Promo Code
Subscription boxes are all the rage. From beauty boxes to fashion boxes for men, there's something for everyone! And that means promo codes. Let's take a look at one of our favorite subscription boxes and use a FabFitFun promo code to see how subscription boxes are accepting codes.
1. Head to FabFitFun and sign up for the subscription box of your choice.
2. Proceed to purchase the box and you will be taken to a screen similar to the one pictured below.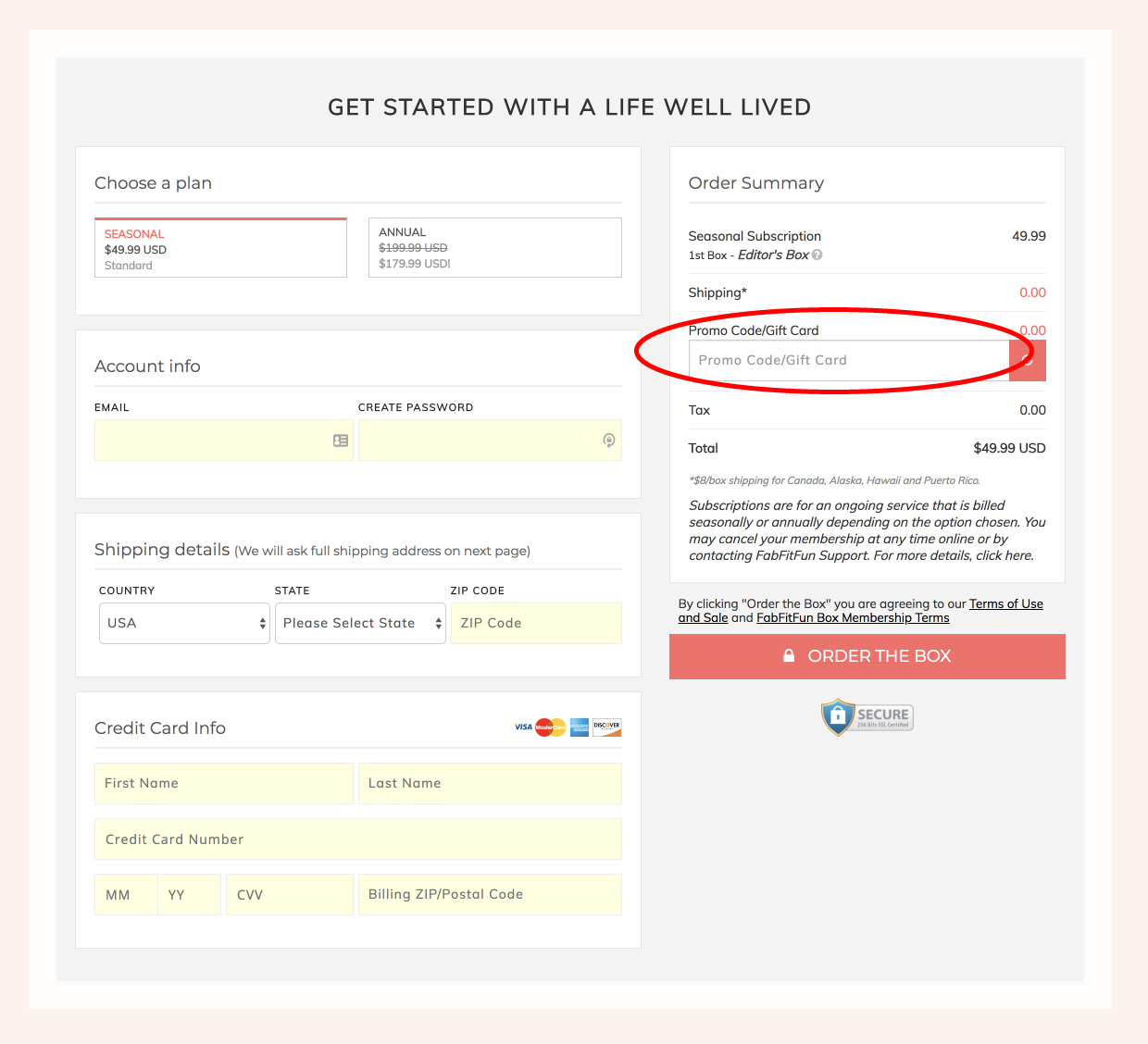 3. Enter your promo code in the box on the right hand side.
4. Make sure it works and complete your purchase!
---
How to Use Your Online Service Promo Code
Whether you're looking to buy an online service for your personal life or something like VMWare for your business, promo codes can be a great way to pile on the savings. Let's use a VMWare coupon to see how many online services are accepting promo codes.
1. Head to VMWare.com and select the products you desire.
2. Add the items to your cart and proceed to checkout.
3. Apply your promo code in the next screen that shows your total and asks for you to create an account to login (pictured below).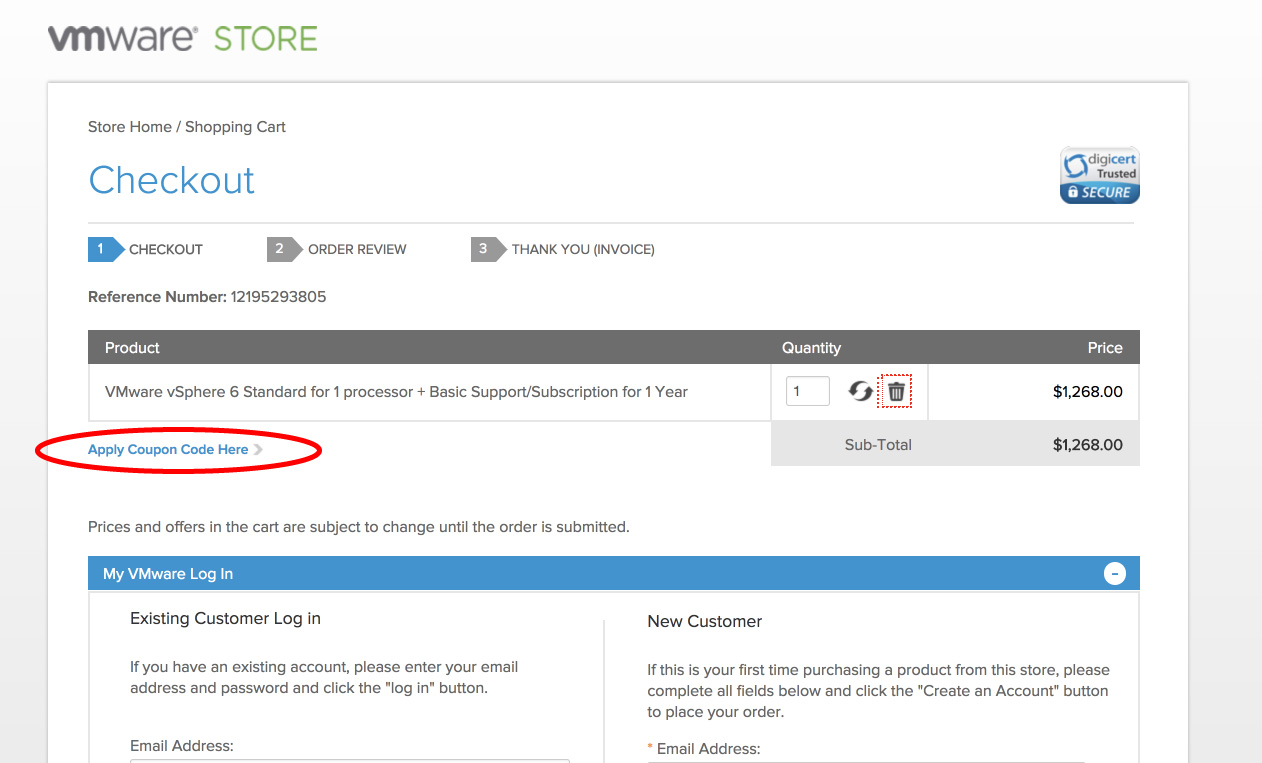 4. Make sure the promotion worked and checkout!
---