Is Kicksta Legit? Everything You Need to Know Before You Try
July 24, 2020 by Kellan Jansen
Social media is offering companies and individuals unprecedented opportunities for growth. However, platforms like Instagram are also highly competitive landscapes where users must work hard to boost their new followers and engagement. Many different companies offer to ways simplify this process. One popular Instagram growth tool is called Kicksta.
Whether you've heard of Kicksta or not, you may be asking yourself if Kicksta is legit. Keep reading to get the answer to that question and to learn more about how Kicksta Instagram growth tool can help you on social media.
If you'd like to start using Kicksta for organic Instagram growth, use one of these Kicksta coupons to save:
Is Kicksta Legit?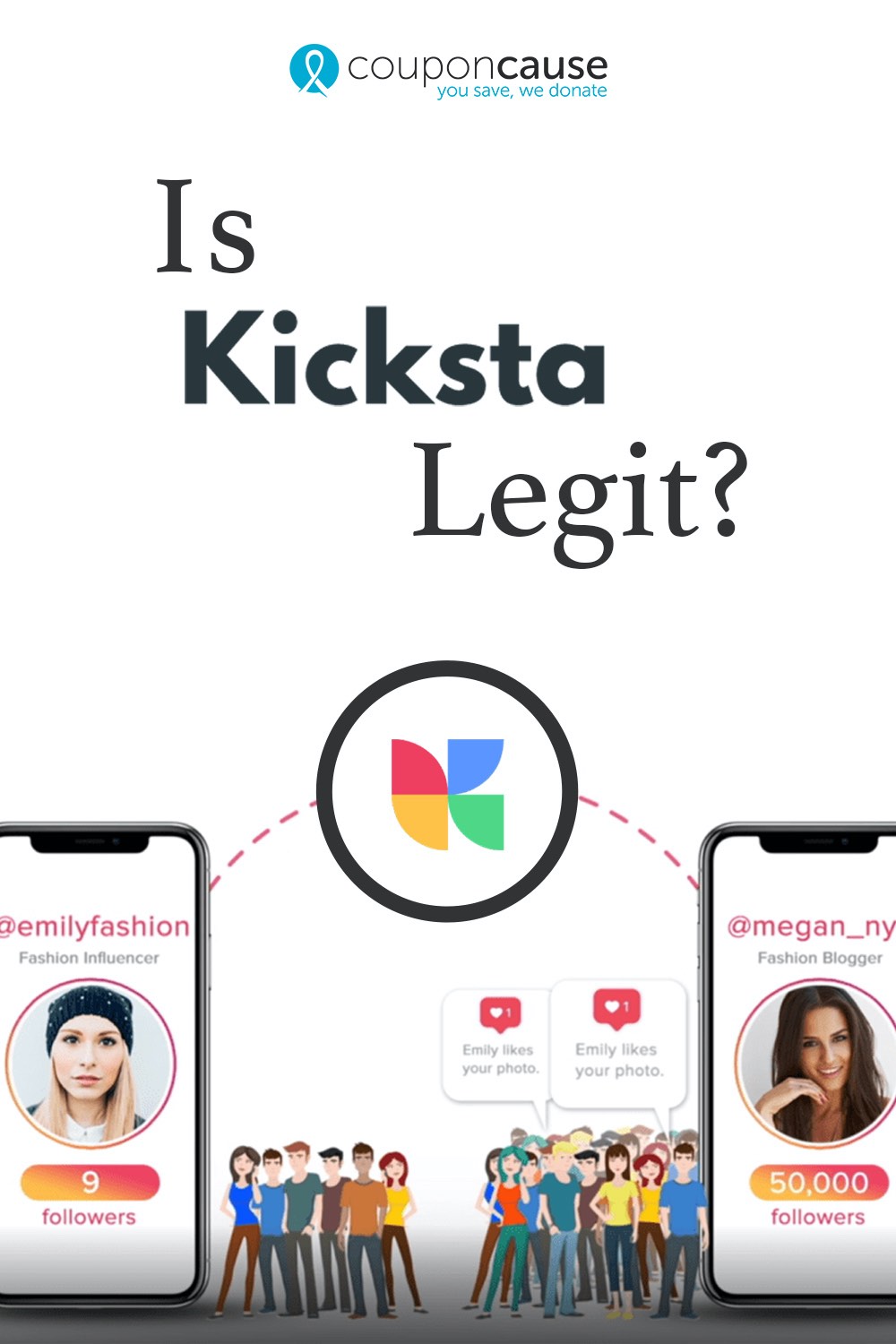 3 Factors to Consider
1. Achieving Organic Instagram Growth is Difficult Alone
If you've ever tried to build a following on Instagram, then you have firsthand knowledge of how challenging that process can be. Unless you go viral, moderate growth isn't something that happens overnight. Rather, it takes a consistent dedicated account manager to improve your real follower count and engagement over time.
Kicksta's purpose is to automate the steps you would typically need to follow to grow your Instagram pages. Thanks to cutting-edge AI technology, Kicksta gets your pages followed by real users from your target audience. The process of growing your following through Kicksta is incredibly easy.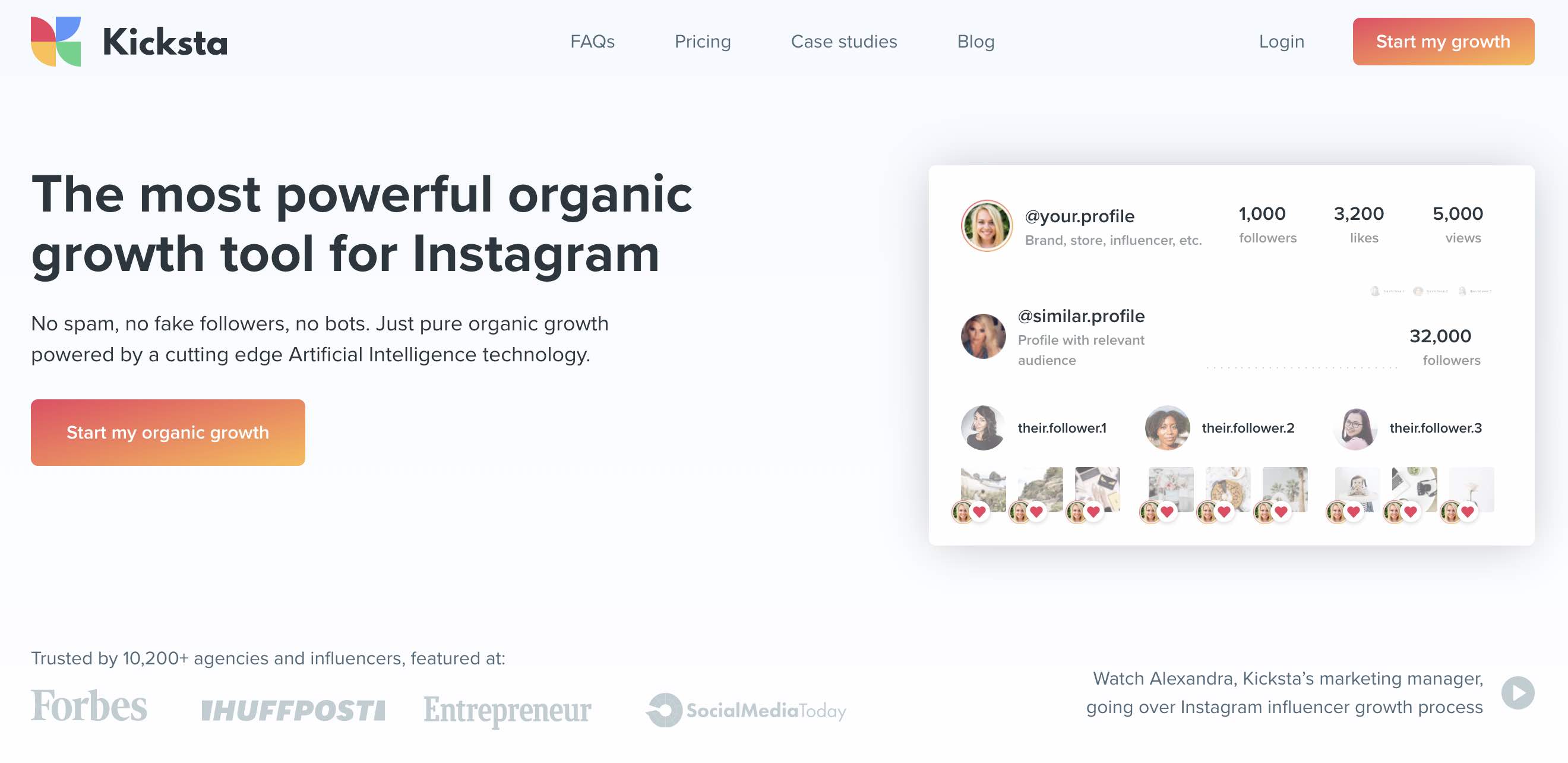 You'll start by finding profiles that are similar to yours. These can be your competitors, complementary brands, or influencers operating in your niche. Provide that list to Kicksta and they'll begin auto-engaging with the profiles that follow those accounts. This is much easier than manually searching hashtags. When you like the posts of real people who follow profiles similar to your own, you increase your page's exposure and earn more real followers. Achieving maximum growth on Instagram with Kicksta is incredibly easy.

2. Buying Followers is Risky and Unproductive
You've no doubt heard of companies that sell fake followers. Although purchasing new followers directly can be tempting, it's a poor use of your social media budget. First, the accounts that follow you will not truly engage with your posts. They may, however, pester you with annoying spam. If you get caught buying Instagram followers, Instagram could even delete your account.
Put simply, buying followers is a poor strategy for growing your social media accounts. To get authentic engagement with your pages, you can either spend hours each day working on it yourself or let a company like Kicksta handle it for you. Most companies will find the price of Kicksta well-worth paying.
3. Reviews Matter
One of the best ways to learn whether a company is legitimate is to look at reviews left by previous customers. Kicksta has helped more than 10,000 brands and influencers gain millions of legitimate followers. Many of those customers have left positive reviews for the company. Here are three Kicksta reviews for you to consider.
Ryan Beltran, Original Grain (E-Commerce Brand)
"Kicksta has been instrumental in helping us expand our reach into new audiences who eventually become customers or even partners."
Sally Harris, Raindrop (Marketing Agency)
"I no longer have to spend hours upon hours trying to gain followers. Kicksta has helped me do that!"
Kristi Eide, Influencer
"I started with Kicksta in October of 2018 and grew my base from 2,500 to 10,500 in just 2 months."
Yes, Kicksta is Legit!
Kicksta is absolutely legit and worth trying. The company takes the hard work out of growing your Instagram account. Kicksta has a proven record of success, as evidenced by the reviews left by many happy customers. If you're ready to grow your Instagram account to a new level, Kicksta is the perfect service to help you do it. You can contact Kicksta via email support for more more in-depth customer support.
---