Is ZAGG Legit? 15 Important Things to Know Before Purchasing
November 27, 2019 by Samantha Carey
Accessories are a must if you want to adequately protect and use your smart device. You need a screen protector to prevent cracks and scratches, portable power to ensure you never run out of charge, and even a wireless keyboard to keep you productive on your tablet.
There are thousands of brands to choose from when you're setting out to purchase one of these accessories, but one of the most well-known brands is ZAGG. ZAGG is a tech accessory brand that sells a variety of add-ons you can use for all of your favorite electronics, specifically the Apple line of iPhones and iPads (don't worry non-Apple folk, you're most likely covered too!)
ZAGG sells everything you need, but are they a legit brand? Are the products they sell worth considering? Keep reading to find the answers to 15 questions you may ask yourself when thinking about purchasing items from ZAGG.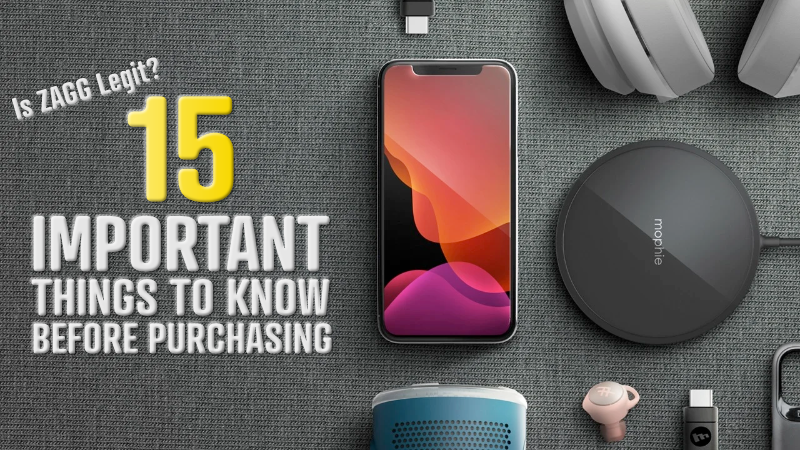 ZAGG Buyer's Guide
1. What does ZAGG sell?
ZAGG has an extensive line of tech accessories which include tempered glass screen coverings, protective phone cases, charging phone cases, wireless earbuds, power banks, charging stations, keyboards, waterproof speakers, and even a compact car jumper starter! ZAGG has what you need when it comes to device protection, mobile charging, and waterproof audio-listening.
2. What is ZAGG's return policy?
ZAGG offers a 30-day return policy for products that are purchased directly through their website or their sub-brand websites. This policy is "no questions asked" and is pretty generous in giving you an entire month to decide whether their product is the right fit for you.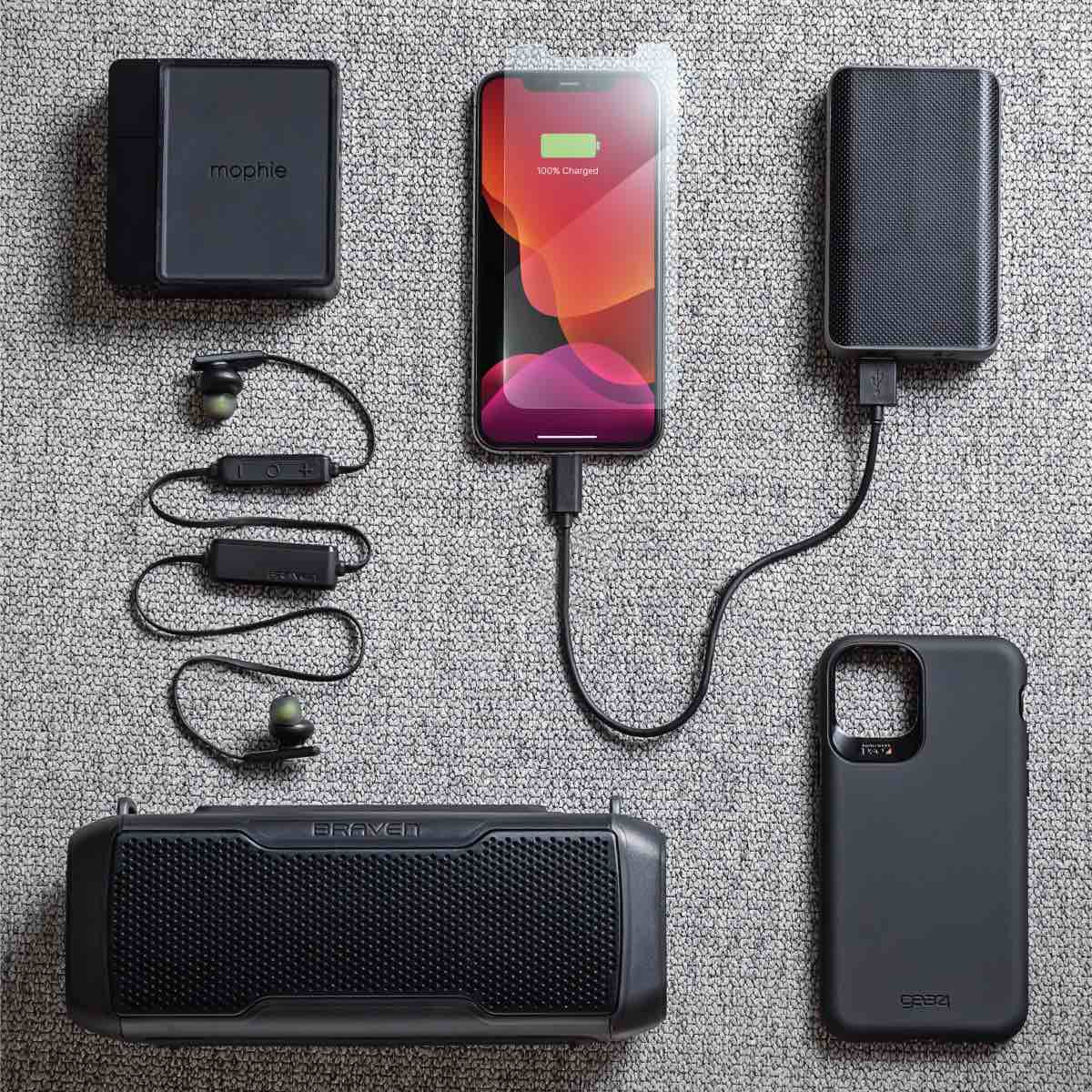 3. Do ZAGG products have a warranty?
Beyond just a return policy, all ZAGG products are protected under a warranty. These warranties vary based upon the product and require you to register your product upon purchase (if it was purchased somewhere other than the ZAGG website).
Their warranties include a 90-day manufacturer's warranty for their HALO power car starters and a 1-year manufacturer's warranty for their ZAGG sub-brand wireless tablet keyboards and IFROGZ wireless earbuds. ZAGG also has a 2-year manufacturer's warranty for their mophie charging cases and power banks as well as their Braven waterproof speakers. Lastly, ZAGG includes a limited lifetime warranty on all InvisibleShield phone screen protectors and Gear4 cases. However, there is a slight charge ranging from S5.99 to $9.99 to ship your replacement product.
4. What are customers online saying about ZAGG?
ZAGG products have a wide variety of reviews that range from extremely satisfied to customers saying they didn't have the best experience with their product. Overall however, ZAGG reviews skew positive.
The most negative reviews about ZAGG seem to be regarding their InvisibleShield line of phone screen covers. Many users have said that the protector shattered more easily than they expected and the warranty process was tough.
More customers though can be found on the opposite side of the spectrum and swear by ZAGG's line of products. The mophie charging dock has excellent reviews and is one of ZAGG's most popular products.
5. What is the competition like?
There are a ton of rival brands to ZAGG that do exactly what ZAGG does. Popular names and even no-name brands, like a lot of what you may find on Amazon, have developed similar products to ZAGG at a fraction of the cost. Where ZAGG excels is in their quality.
6. Where does ZAGG ship?
ZAGG ships everywhere in the United States as well as every other country in the world. ZAGG gives free shipping to those who order a product for the first time on their site, but this offer only extends to those in the U.S. or Europe.
7. What tech devices are compatible with ZAGG's products?
On their website, ZAGG has accessories available for most smart devices on the market. They have screen covers for iPhones 6 and up, Google Pixel and Galaxy phones, iPads, and Apple Watches. They have battery charging cases and regular protective cases for iPhone 8 and up and Galaxy phones.
Their power banks and docks are compatible with all phones and devices that take a charge and their earphones and speakers work with all Bluetooth capable devices. They also have keyboard cases specifically for iPads.
8. Where can I buy ZAGG?
The easiest way to purchase ZAGG products is through their website. However, you can purchase a good amount of their products online at sites like Amazon, in stores like Best Buy, or even at the occasional ZAGG mall kiosk.
9. How is customer support?
Reviews on ZAGG customer support are mixed. ZAGG customer support does have a customer care number and website which seeks to answer any questions you may have about their products and warranties.
10. What are their product color options?
A vast majority of the ZAGG products have a sleek black color. Many of the cases range in colors from purple to light pink, to blues and popping neon colors. They have a color to fit your style for most of their products.
11. How powerful are their portable charging accessories?
ZAGG has an impressive line of portable chargers and cases that extend the usage of your devices by hours. Their top-rated charging case adds up to 15 hours of audio time while their popular power bank delivers up to 18W of power and charges your phone up to 2.5x faster than standard chargers.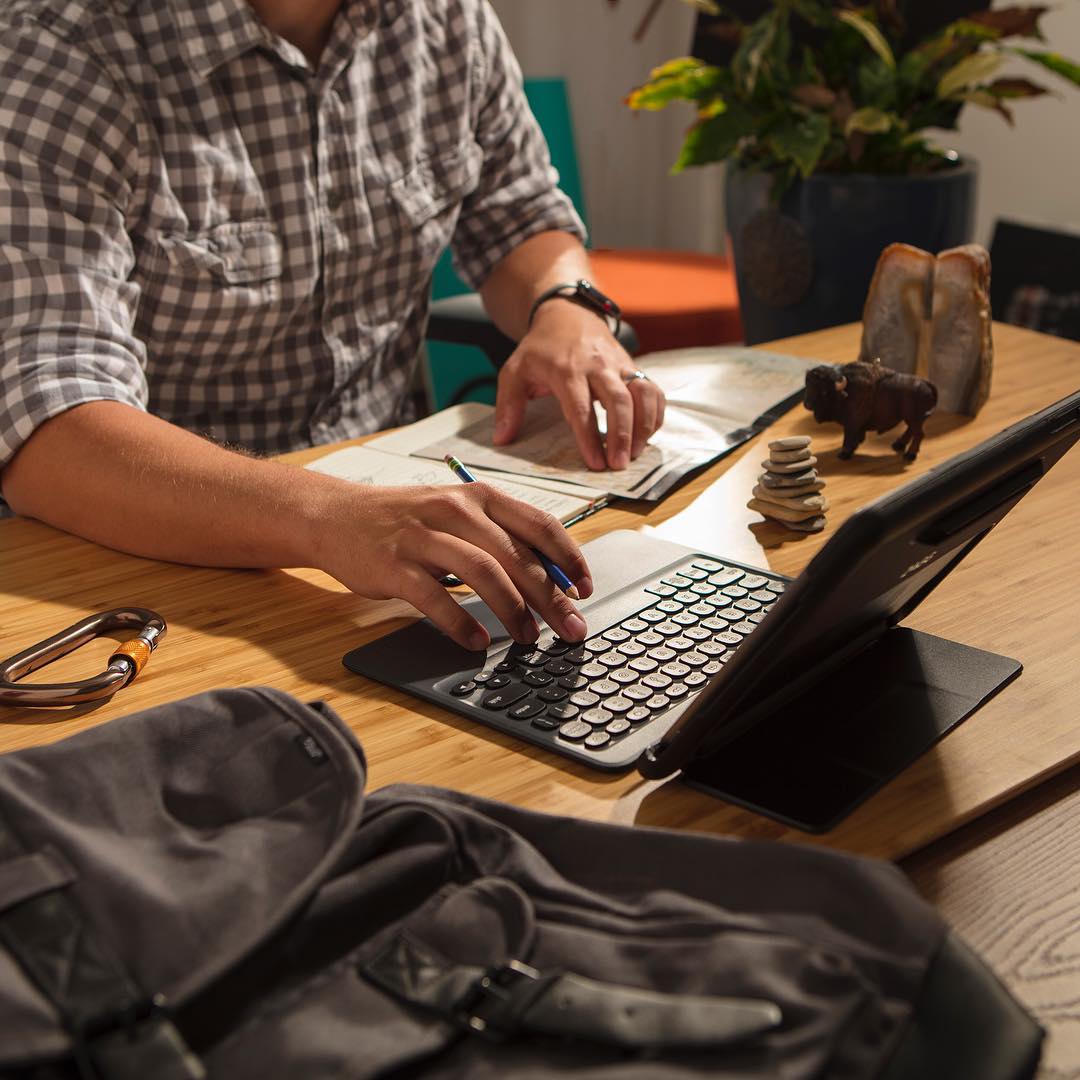 12. What's the cost like?
ZAGG products run a little bit more expensive than other accessories on the market. A standard phone screen costs almost $40, a power bank $80, and $140 for a wireless charging pad. They have reasonably priced wireless earbuds at $17 and waterproof speakers at $40 too.
13. Do they ever run any special offers?
ZAGG often has sales on their website where you can purchase their products for up to 40% off. Their sales section is especially good if you want to get a screen protector or audio listening accessories. Check out these ZAGG coupons when you're ready to purchase:
14. What sets ZAGG apart?
ZAGG is one of the few brands out there that sells virtually every type of tech accessory. You can be sure that all of their products are indeed compatible with one another. They make it easy by enabling you to purchase everything you need all in one place.
15. Is ZAGG legit?
Yes! All in all, ZAGG has every tech accessory you could ever want and their quality can be trusted. While mixed reviews for some products, specifically the Invisible Shield, may deter customers, the good far outweigh the bad and we feel comfortable recommending them to any device owner!
---