Mother's Day 2021 Gift Guide
April 20, 2021 by Angie Long
Mother's Day has been celebrated on the second Sunday in May ever since Congress declared it an official holiday in 1914. That's over a century of Mother's Days, and if you have an older grandmother or mother, you may be running out of gift ideas as the years go on.
No matter how many Mother's Days the special mom in your life has experienced, don't just settle for a card this year (the most popular Mother's Day "gift"). Instead, consider any of these 10 gifts Mother's Day gift ideas!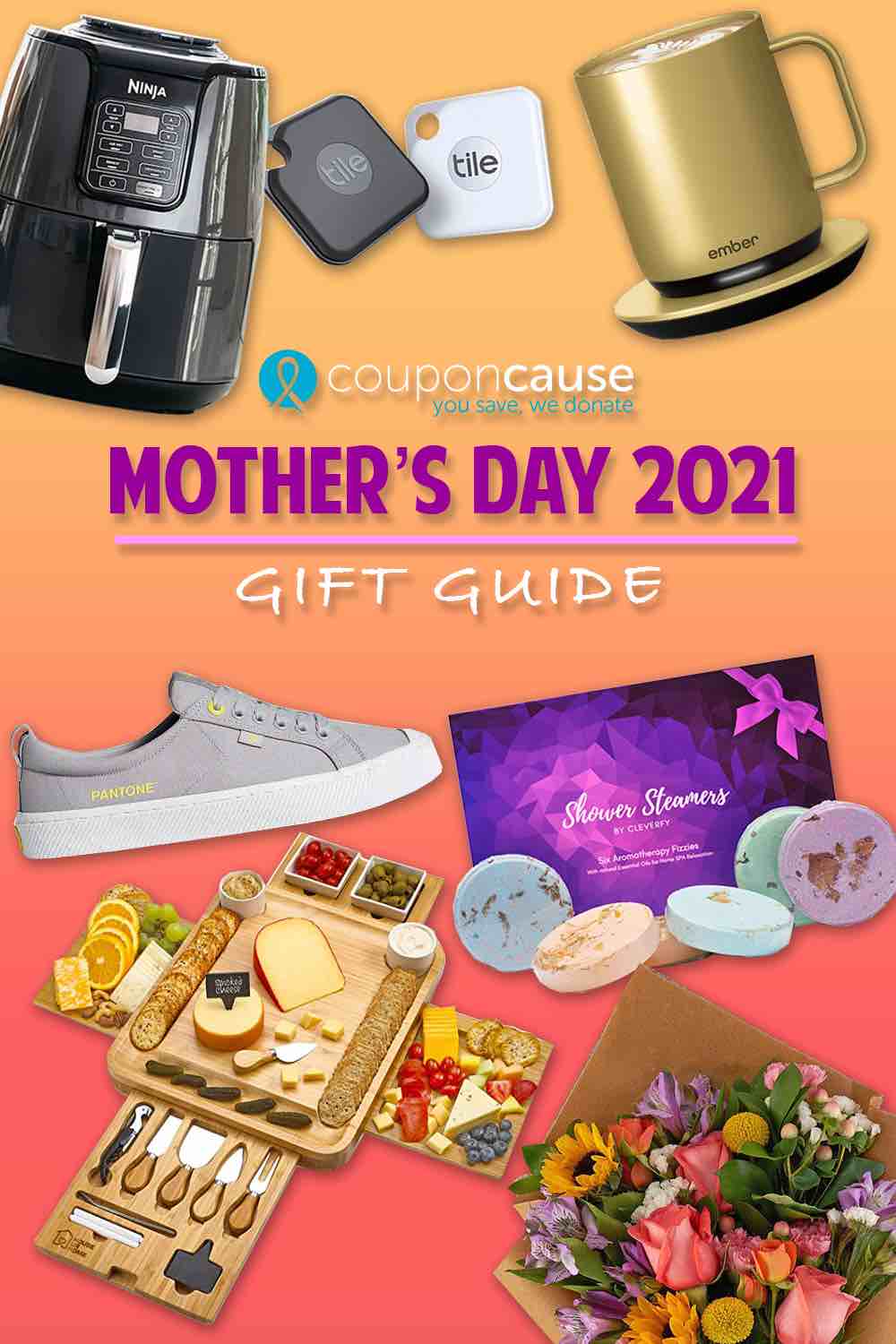 2021 Mother's Day Gift Ideas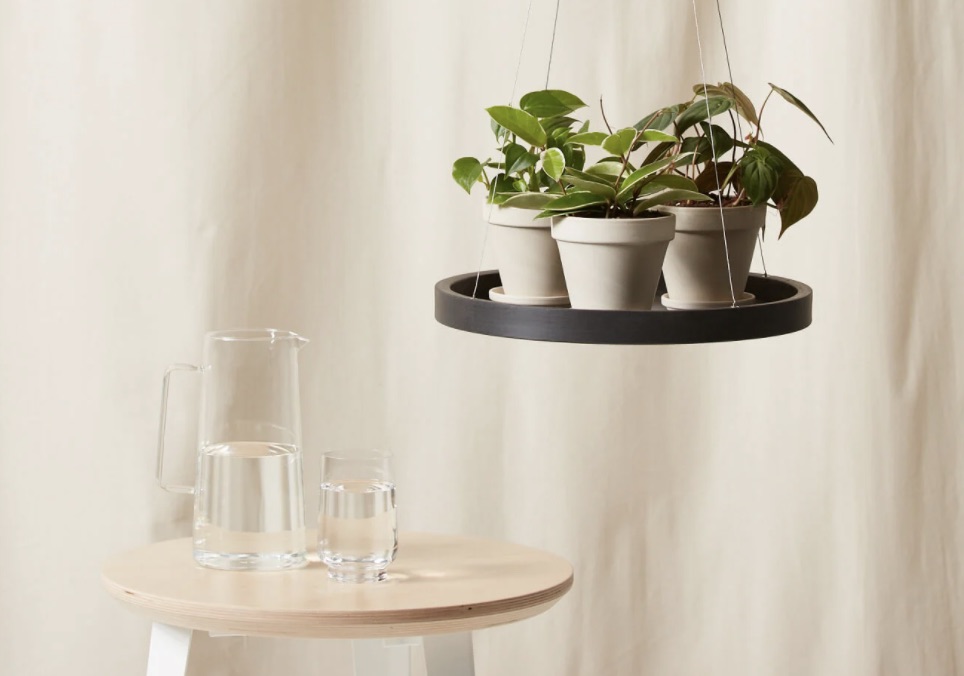 Ecopots Hanging Saucer - $30
Plants are a great gift, especially considering they contribute to our overall health. Help your mom bring her plant game to a new level with this Ecopots Hanging Saucer. Install the included hook on a wall and then use the saucer as a hanging shelf that holds one medium-sized plant, two small plants or several extra-small plants. It's great if mom is low on shelf space or if she just likes new accessories to give her room a makeover. Plus, it is made of 80% recycled plastics, mostly recovered from the ocean. The saucer is available in four different color options to match her decor.
Use one of these Bloomscape coupons to save on your Mother's Day purchase: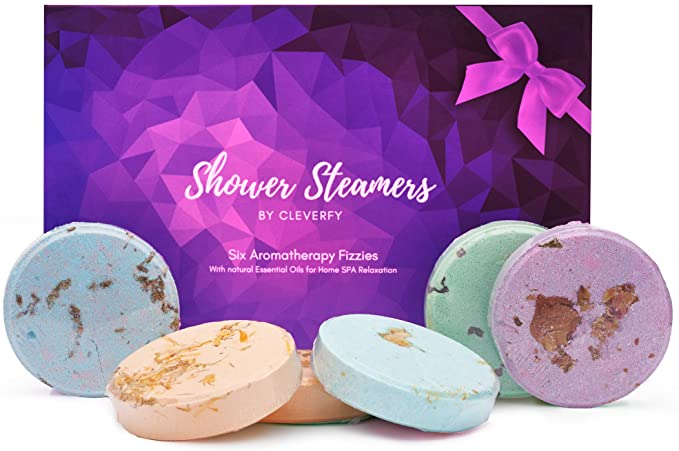 Cleverfly Shower Bombs - $19.99
A long hot bath is great, but what mom has time for that? Especially with kids banging on the door, a shower is oftentimes more practical. But that doesn't mean you can't make a few showers a little extra special for her. According to over 8,500 Amazon reviews, these Cleverfy Shower Bombs provide therapeutic aromatherapy benefits, all within a matter of minutes. A six-pack includes one Lavender, Eucalyptus, Vanilla, Watermelon, Grapefruit and Peppermint shower steamer.
Here are a couple Amazon discount codes you can use today: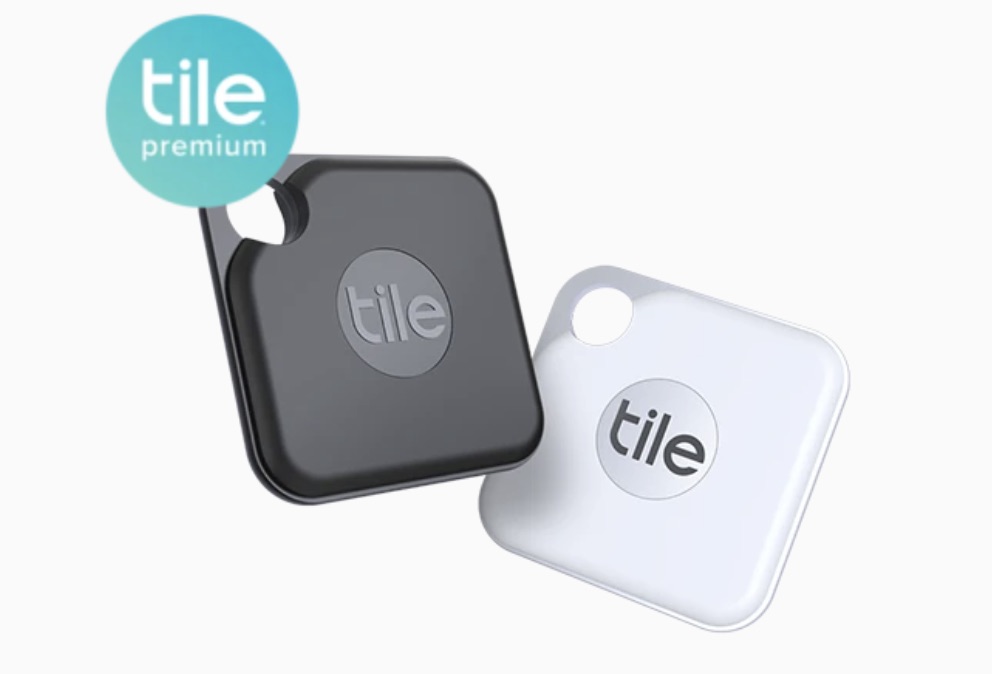 Tile Pro - $34.99
Tile is an innovative brand that reunites commonly lost items, like keys, back with their owners. Tile products are small Bluetooth-enabled tiles that you attach to your valuables. When you can't find an item, you simply open the Tile app and hit "Find" to ring your tile. If the item (and attached tile) are too far away, you can use the map feature to see its real-time location. The Tile Pro is their most durable Tile, ideal not only for keys but also for backpacks, purses and anything else of value.
Use these Tile promo codes when you're ready to purchase: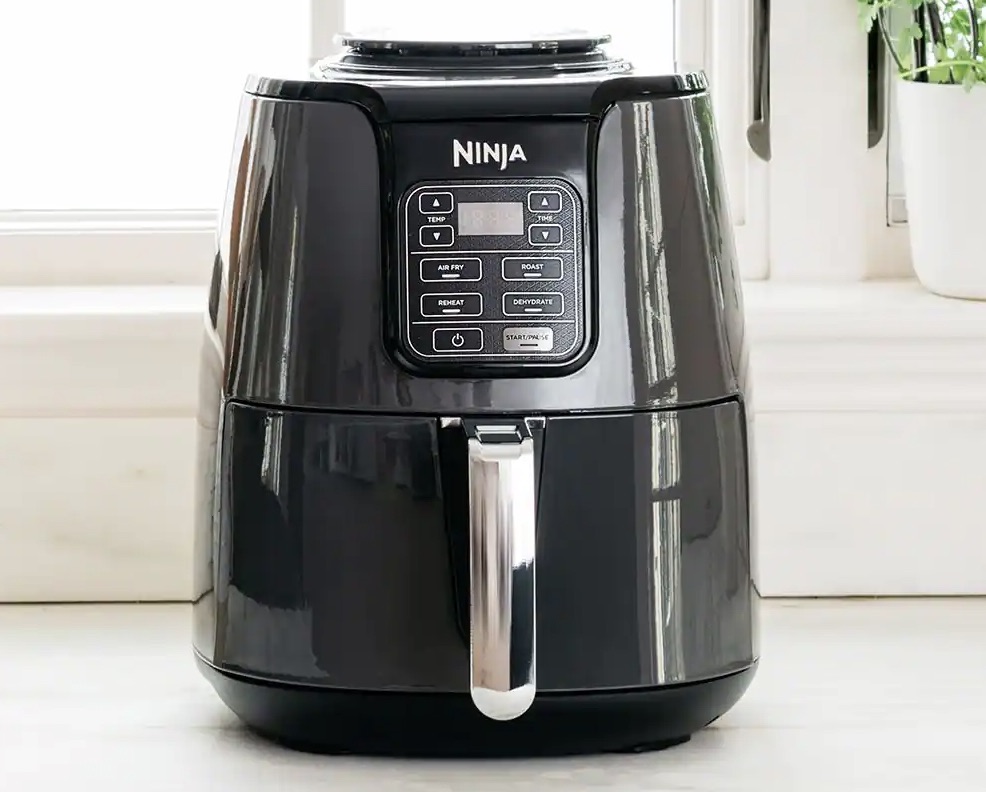 Ninja Air Fryer - Starts at $119.99
Air fryers are all the rage these days, and if your mom likes cooking, she's most likely come across a recipe that requires one. They're not only convenient and more energy-efficient than an oven or stovetop, but they also provide a healthy way to make delicious fried foods. The Ninja Air Fryer is one of the most popular air fryers on the market, and for good reason. It not only air fries but also reheats, roasts and dehydrates. You'll pay $119.99 for a 4-quart fryer, $149.99 for a 5.5-quart fryer.
You can save on this Mother's Day gift with a Ninja Kitchen promo code: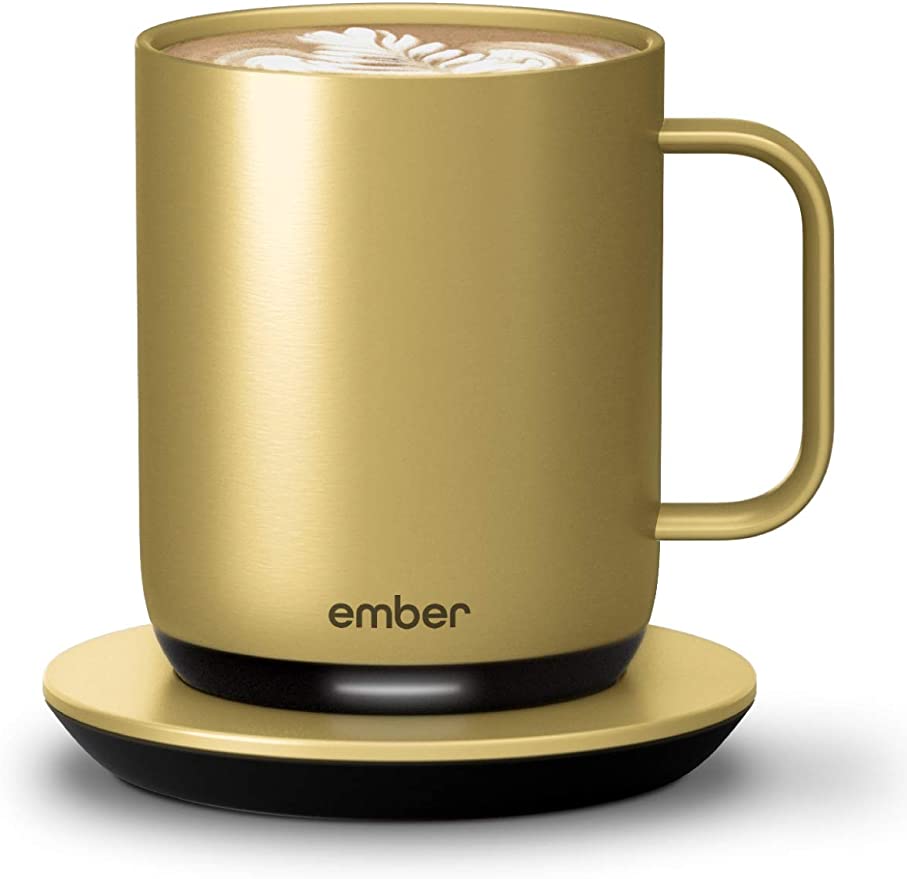 Smart Coffee Mug - $129.95
Unless you drink your coffee quickly, chances are it will get colder than your liking before you even get halfway through it. And who wants to microwave their coffee every time it gets cold, making it smell and taste like whatever leftovers you heated up for dinner last night? If your mom likes her coffee hot, this smart mug is the answer to her prayers. It automatically detects when hot liquid is poured into it and will keep it hot for up to an hour and a half. Plus, she can control the temperature from her smartphone. The Ember Smart Mug is available in three different colors: gold, copper or stainless steel.
Bouquet from The Bouqs - Starting at $49
If you're going to order flowers for the mom in your life, don't just order from any online floral delivery service. Instead, choose a company that cares about the farmers and the environment. The Bouqs is an online floral retailer that cuts the middle man, working with farmers who use sustainable growing practices. With a colorful combination of lavender alstroemeria, yellow sunflower, and pink and peach roses, this "Picnic" bouquet makes a gorgeous Mother's Day Gift and comes in three different sizes: original ($49), deluxe ($64) and grand ($79). Add a vase for an extra $10.
Try these The Bouqs coupons when you're ready to order: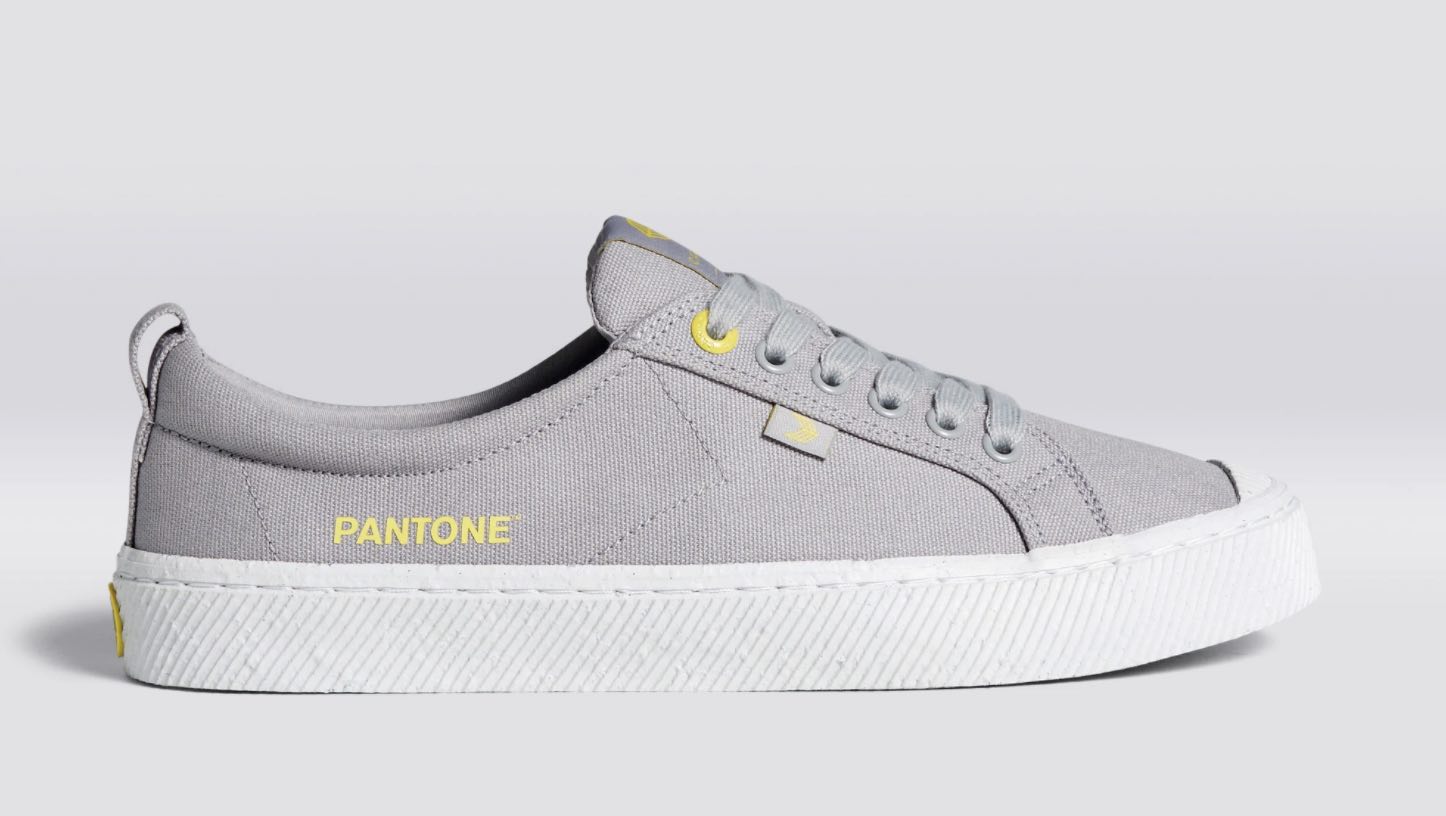 Cariuma OCA Sneakers - $89
A woman can never have too many pairs of shoes. And a pair from Cariuma isn't just fashionable, it is also sustainable, as the brand plants two trees for every pair sold. The OCA Low in Ultimate Gray (the 2021 Pantone color of the year) will match anything in her casual wardrobe, while also keeping her feet super comfortable.
Here are two Cariuma coupon codes available now to help you save: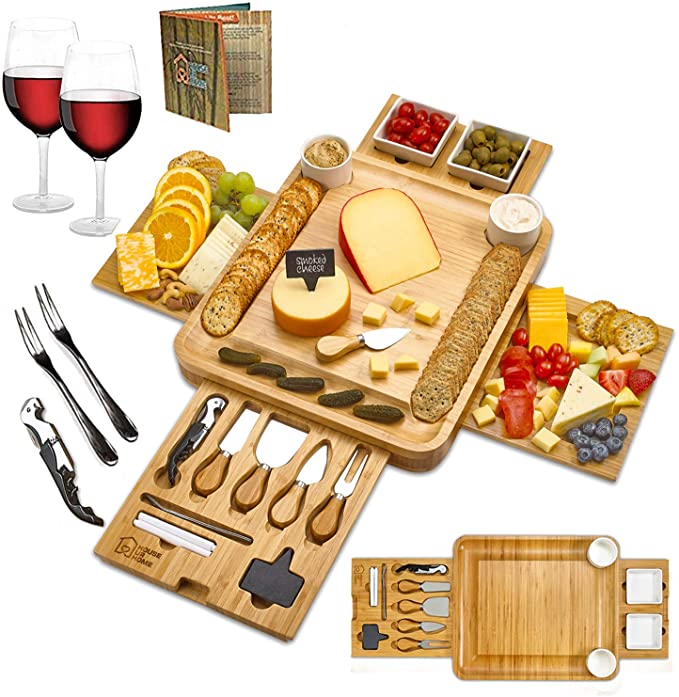 A Fancy Charcuterie Board for Wine & Cheese Nights - $73.99
Happy hours will get much more impressive if your mom likes to entertain. This cheese board is great for entertaining and makes putting together an impressive charcuterie selection much more fun. It comes with two ceramic bowls, two serving plates, server forks, a wine opener, markers and labels. The best part is the magnetic drawers within the board, allowing her to stow away all the supplies when not in use. And because it is made of 100% natural bamboo, it's antibacterial and antimicrobial.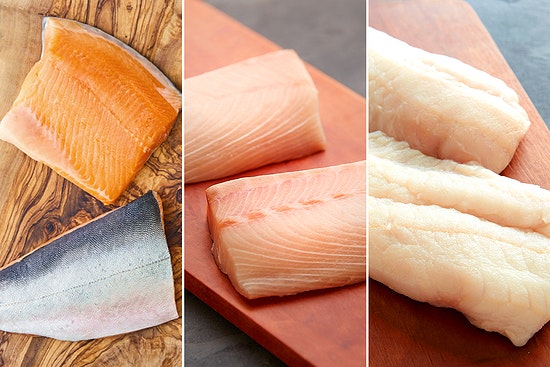 Seafood Sampler from Crowd Cow - $66.50
Similar to what The Bouqs does with its sustainable farming practices for flowers, Crowd Cow cuts the middle man and works directly with farmers around the world to source high-quality meat and seafood in a sustainable way. If your mom likes seafood, this Niceland Seafood Sampler is sure to impress, delivering at least two filets of each Arctic Char, Kampachi and Wolffish right to her door. Now you just have to convince her to invite you over for dinner.
Use a Crowd Cow coupon to save on your gift purchase: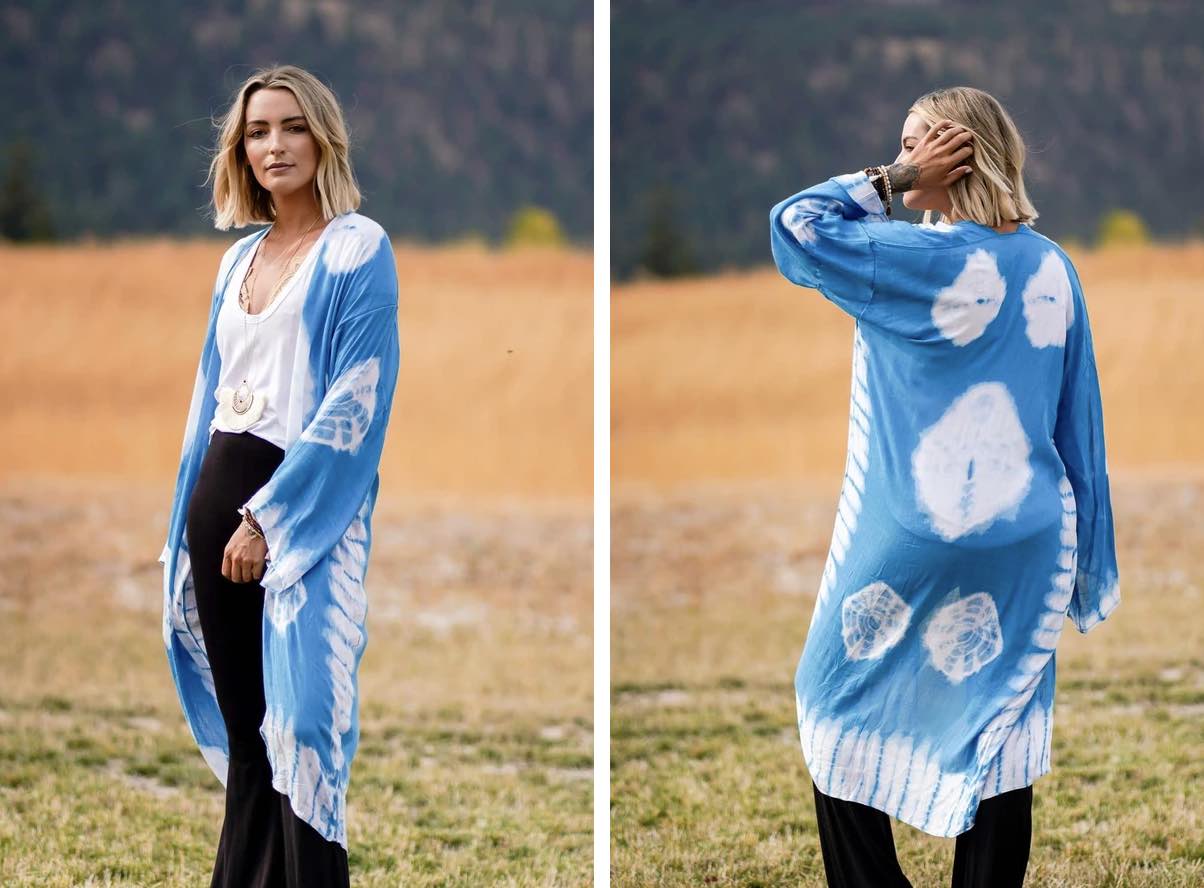 A Stylish Kimono from Three Bird Nest - $32
Like shoes, clothing is another gift that moms never tire of receiving. This Spellbound Tie Dye Kimono from Three Bird Nest is one-size-fits-all, taking the guesswork out of clothes shopping. She can wear it over a T-shirt and leggings to effortlessly dress up her look while adding a pop of color. (It's available in Aqua, Rust, Olive, Black and Berry.)
Here are two Three Bird Nest coupons available for your savings right now:
---
---