10 Cities Perfect for a Quick Spring Getaway
March 6, 2018 by Eric White
Spring is our favorite time of year to travel around the US. Things are starting to wake up, flowers and trees are budding and the weather is finally getting warm enough for outdoor activities! If you're thinking about booking spring travel, consider these 10 recommendations.
Here are 10 destinations for a quick spring getaway this year. Visit the Coupon Cause travel coupons section to find deals on flights, hotels, rental cars and more!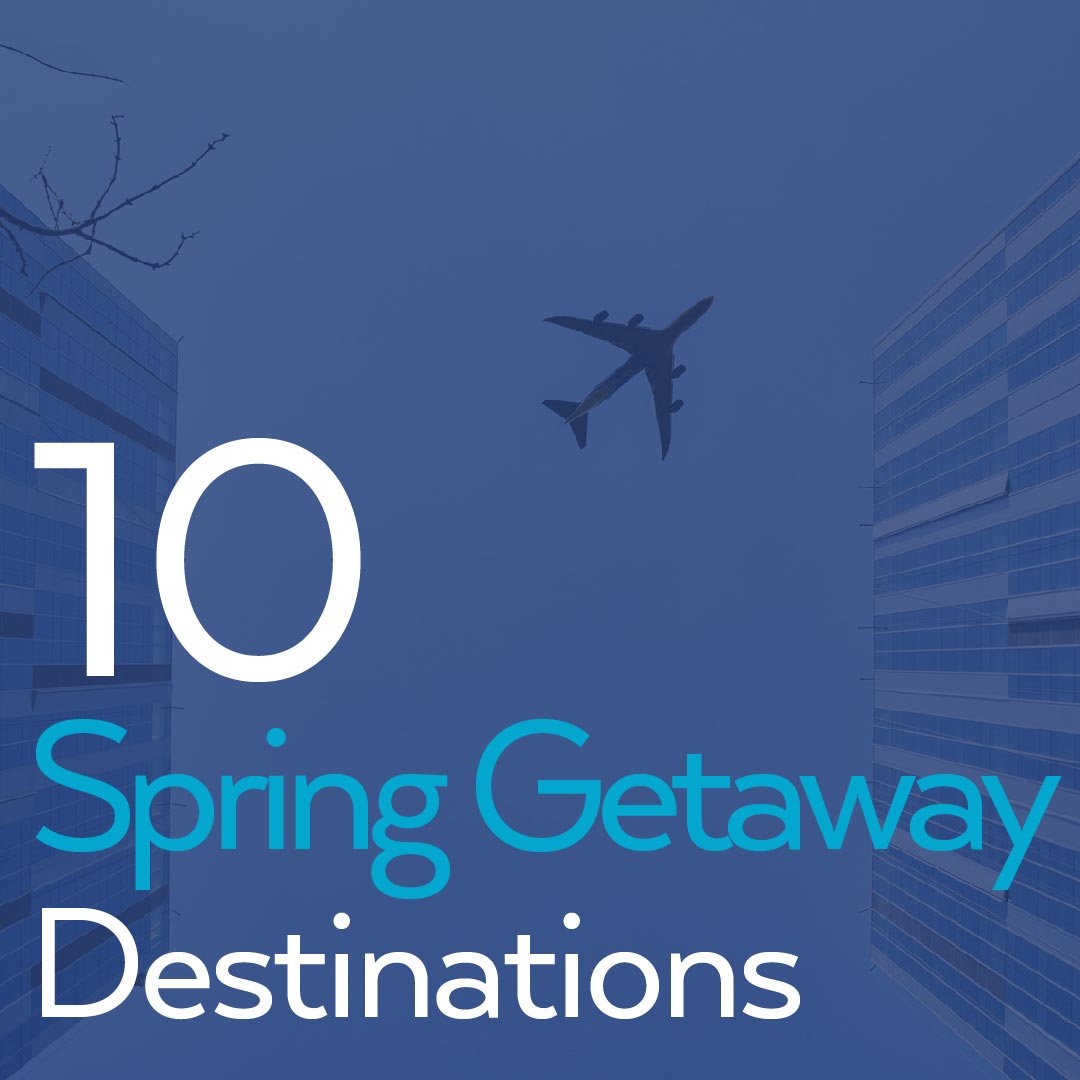 10 Spring Travel Destinations
Santa Fe, New Mexico: The southwest is a fantastic region of the country to visit, especially during springtime. It can be a bit cold outside still, but as the desert days get longer, so does the fun! Santa Fe, New Mexico has loads of great art, museums and of course, parks and trails to get lost on during the day. For a truly unique experience, visit Meow Wolf, a place that will have your mind turning and bending in whole new ways.

Portland, OR: Two of the best parts of Portland go hand-in-hand with spring time. First, is the lush green of the pacific northwest during the spring. Second, is Portland's amazing food truck scene. Explore Portland this spring and get your fill of food and nature. Take a trip to Mt. Hood for a hike and some epic photos to show off on social media.
Denver, CO: Baseball season is warming back up with the spring weather and Denver is one of our favorite places to go catch a ball game in the US. Grab a seat anywhere behind or to the right of home plate and be treated to fantastic views of the Rocky Mountains during the game. Denver also has great spring time outdoor activities like hiking, kayaking and white water rafting.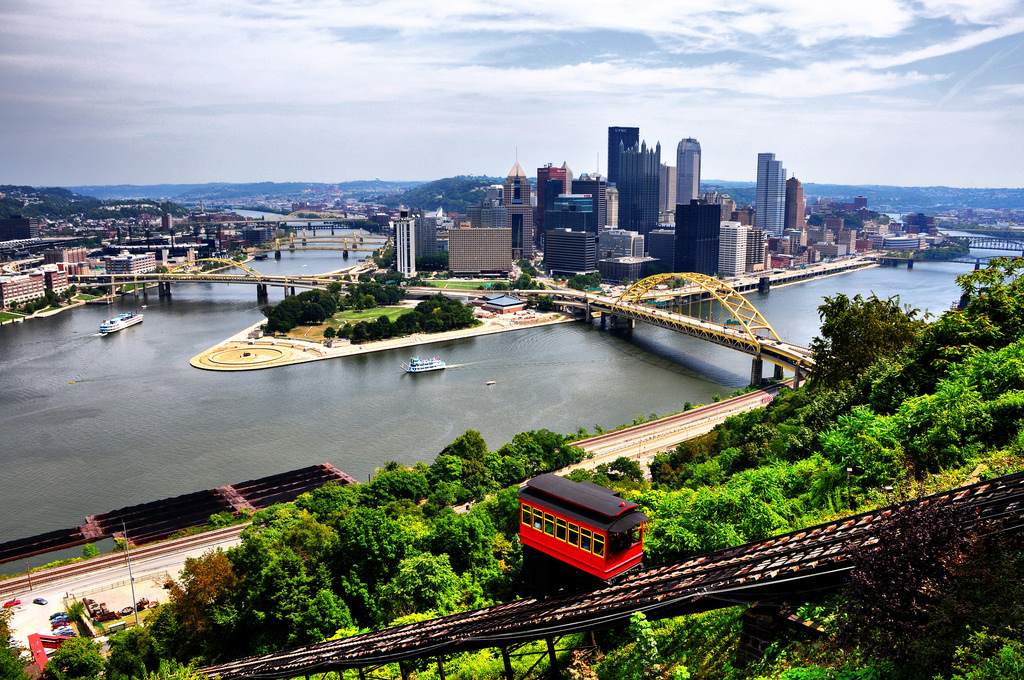 Pittsburgh, PA: Pittsburgh during the springtime is unlike any other city! Baseball and playoff hockey rule the day in Pittsburgh, but already wonderful city experiences truly come to life during the spring. Take the Mt. Washington Incline for example. Travel up the incline and take in the best views of Pittsburgh to appreciate the Three Rivers in all their beauty! Pittsburgh also has a great food and nightlife scene.
Austin, TX: The music, film and tech festival SXSW dominates Austin in early March, but throughout the spring, Austin features amazing music and art. And if you've never tried BBQ in Austin, Texas, you need to do yourself a favor! Dip in the Barton Springs Pool with other Austinites during the spring.
New Orleans, LA: Mardi Gras is a favorable time to visit New Orleans but we recommend visiting some other week during the spring. Get the real flavor of the New Orleans culture, and the real flavor of that delicious Cajun food. Head outdoors and into the bayou with a swamp tour and top it off with an evening of New Orleans dining and jazz. Sounds like a great spring getaway to us!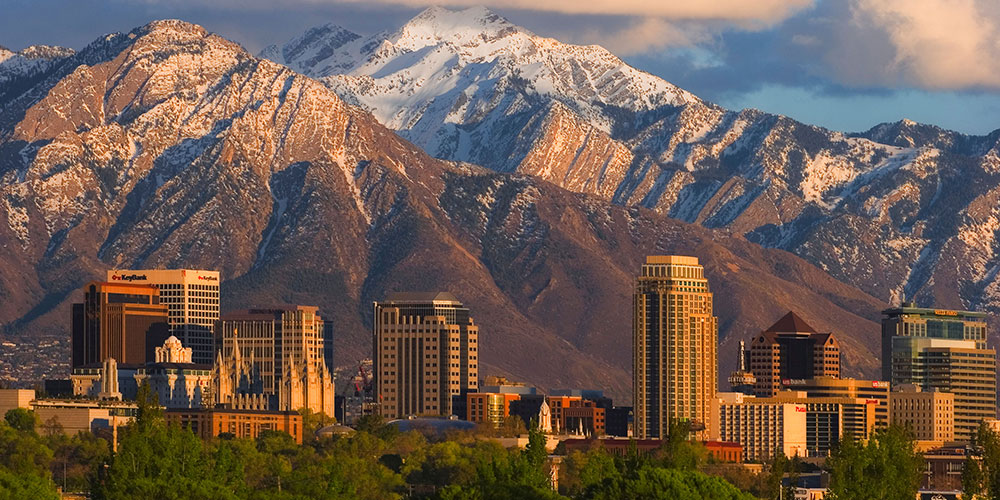 Salt Lake City, UT: Salt Lake City is an underrated but much deserving spring travel destination. Visit the historic Beehive House or take a day trip to one of the many natural wonders in the area. And don't forget to have a drink at Epic Brewing Company, one of the best local beers you can try.
Grand Rapids, MI: Speaking of great local craft beers, Michigan is always near the top of best craft beer lists. And while you might not think of Grand Rapids as a great spring destination, think again. This small but fun city has a lot to offer by way of food and breweries. There's also plenty of young, vibrant people living there, making a night out very fun!
Nashville, TN: Head to Nashville, TN this spring and enjoy some MLB spring training! Or, enjoy one of the many live music offerings Nashville has a nightly basis. You can also get deeper than just live music in Nashville at the Country Music Hall of Fame and Museum.

San Diego, CA: San Diego is the capital of beautiful weather year round. During the spring, San Diego truly shines. The days are perfect temperature for relaxing by the beach, enjoying a sunset boat cruise or heading to the Gaslamp District for an exciting night out. Don't forget to Olde Towne for some of the best Mexican food you'll try in the US.
---