Super Bowl 2021 Gift Guide
January 8, 2021 by Angie Long
For football fanatics, the Super Bowl is the highlight of the year, even if their team didn't make it through the playoffs. And if your team does make it to the standoff on Sunday, February 2nd, you'll want to mark the occasion with some new gear. Whether for the armchair quarterback in your life or yourself, check out these gift ideas that will make everyone feel like a winner.

Gift Guide for NFL Playoffs and Super Bowl 2021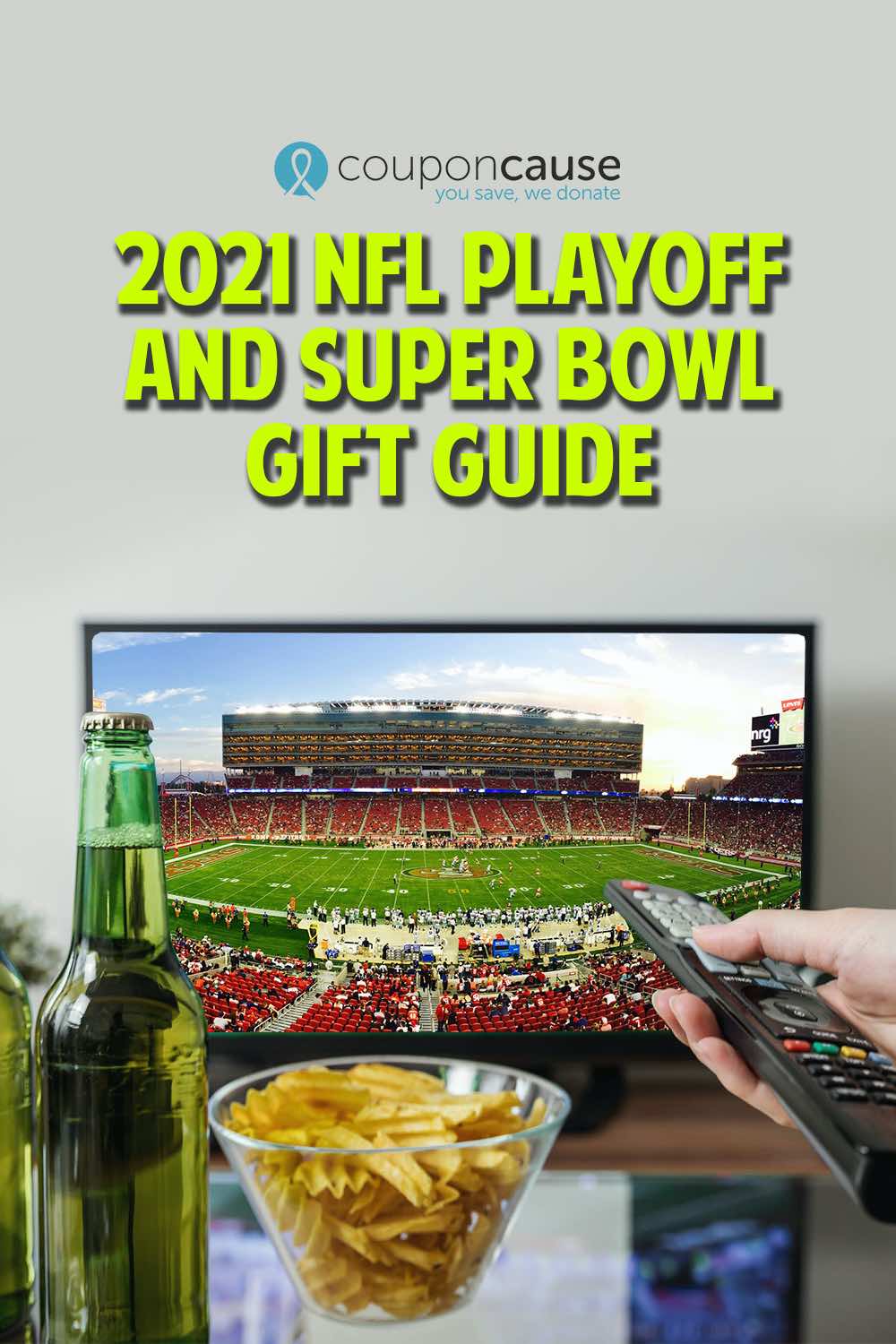 The NFL Shop
The official online shop of the NFL is where you're certain to find officially licensed NFL gear and apparel for all 32 teams. They make it easy to shop online too, as they have all the playoff teams listed on the homepage, organized by the teams they'll be playing or whether they have a first-round bye. Check out their licensed jerseys, hoodies, face coverings and more to help you celebrate your team between now and February 7th. Use these NFL Shop coupons to save on your merchandise:
NFL Team Sweatpants
Currently available for 15 different teams, these team sweatpants will keep you comfy during all four quarters while keeping you warm enough when you head outside and toss the pigskin around during halftime. With super soft fleece, ribbed cuffs and pockets, these joggers are also officially licensed by the NFL. Check your team and size for pricing, and use one of these Amazon coupon codes to save on your Amazon order:
NFL Game Pass Europe
It can be incredibly frustrating to have to try to figure out what channel if any, your team will be shown on, especially if you spend any time in Europe. With NFL Game Pass Europe, you can access it all in one convenient location. Plus, you can stream it on any device or on the go. It's great if you travel for work or know anyone overseas who needs live or on-demand access to games. Prices vary. Here are two NFL Game Pass Europe promo codes now available: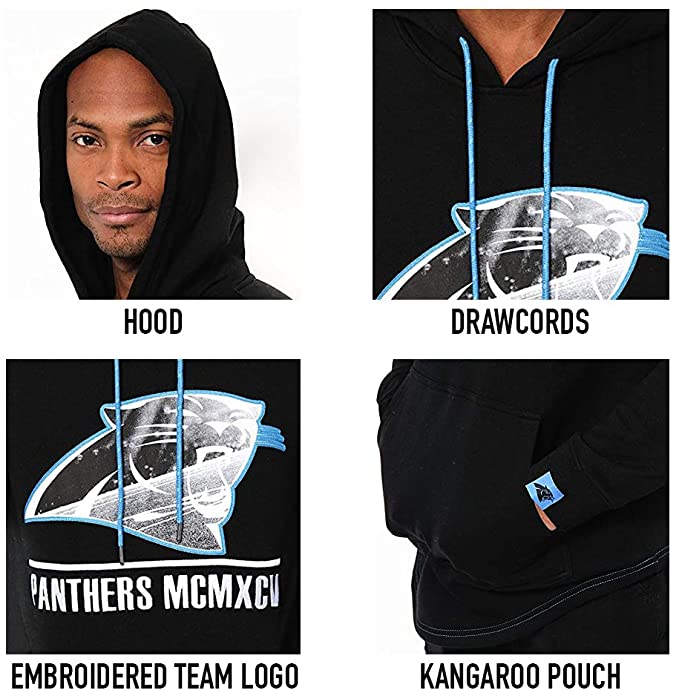 NFL Team Hoodie
According to over 1,000 reviews on Amazon, this Ultra Game NFL team hoodie is made of incredibly soft yet durable fleece. And, since it is made by Ultra Game, their partnership with the NFL ensures you get a unique design that isn't available anywhere else. Prices vary by team and size.
Dick's Sporting Goods
Dick's Sporting Goods is another store where you can find official NFL gear from their NFL Fan Shop. Plus, if you find a lower price elsewhere, they'll match it. Shop online or take advantage of their free one-hour curbside or in-store pickup, so you can snag some playoff gear in time for the next game. Use these Dick's Sporting Goods coupons to save: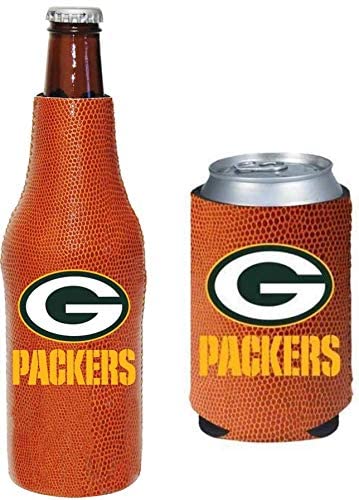 NFL Team Drink Insulator
Your choice of drink should represent your team as well, whether it's a can of soda or a bottle of your favorite lager. This team drink insulator gift includes a can coozie and a bottle coozie, which has a zipper to help you fit it over the bottle as well. Prices vary and depend on team, but the average cost is about $13.
Champs Sports
Champs Sports is another retailer offering NFL gear and attire at affordable prices. Although the selection isn't as vast as it is at other retailers, you can find highly discounted items like an official Jaguars game jersey for only $29. Here are a couple Champs Sports coupon codes available now:
Fanatics
Fanatics has a huge variety of NFL apparel and gear, from hats to shoes and everything in between. Check out their official playoff collection to see what division champion attire and collectibles you can get your hands on. Get free shipping on orders over $49. Try these Fanatics discount codes when you're ready to purchase: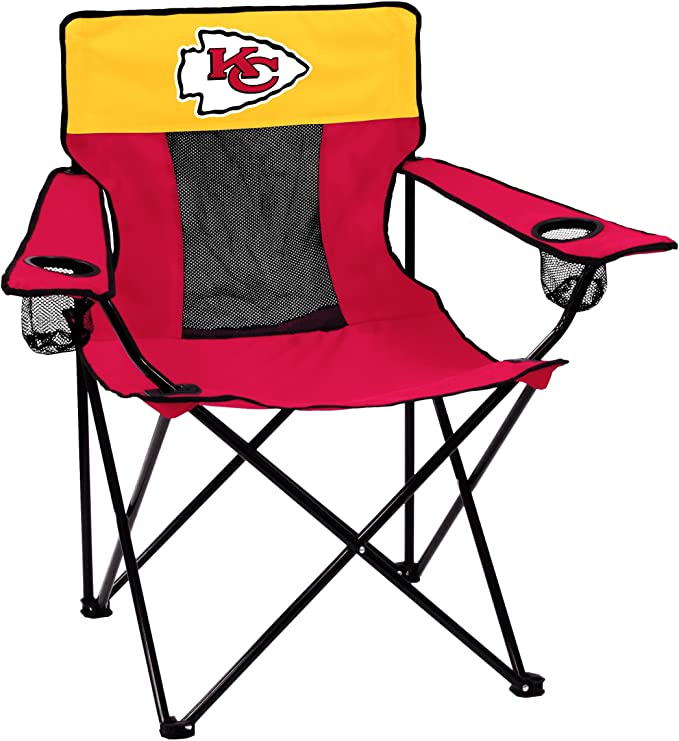 NFL Team Chair
Especially if you plan on watching the game outdoors with some friends, this folding team chair will help you let everyone know whose sideline you're on. Prices depend on the team, but the average cost is $35. The adjustable armrests each have a cup holder, and the chair is made of high-quality material that's built to last. Plus, it comes with a carrying bag to help you transport it to wherever your next game takes you.
Fathead
Fathead is the ultimate website for unique NFL products, whether it's a big-head cutout of your favorite player, a growth chart for the kids, wallpaper or wall decals. Now's a great time to add some team spirit to your man cave, she shed or kids room.
---
---