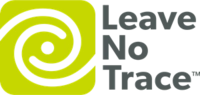 Humans can have a negative impact on the environment when they do not act responsibly in their interactions with it. Consider these facts: 96% of wildfires that threaten homes are caused by human activity; plastic marine debris affects at least 267 species globally; over 8.3 billion metric tons of plastic have been produced since 1950 and only 9% of it has been recycled. And consider that in the US, parks have over 1.3 billion visits each year!
Leave No Trace partners with experts to educate people on how to best interact with nature without causing harm. Their "7 Principles" are a simple guide to start having a healthy relationship with the environment. They are:
1. Plan Ahead and Prepare
2. Travel and Camp on Durable Surfaces
3. Dispose of Waste Properly
4. Leave What You Find
5. Minimize Campfire Impacts
6. Respect Wildlife
7. Be Considerate of Other Visitors
Through the promotion of these principles and other educational tools, Leave No Trace is doing their part to help the natural world thrive into the future! Learn more about Leave No Trace here. You can also learn about our donation to Leave No Trace for Giving Tuesday here.