23andMe is a DNA genetic testing and analysis company that gives you access to your family's history, including ancestry reports, health reports, genetic health risks, carrier status for certain disorders, as well as fun traits, such as your preference for sweet or salty foods. You can choose from a simple ancestry report, or you can have them anazlyze your results on a much deeper level, and opt for the ancestry and health report.
The results you get from either test can be helpful in determining not only where your ancestors have come from and what nationalities you might be, but you might also learn some things about your health that can work with you to keep you healthy and keep your wellness in check. Here are a few ways that you can get the best 23andMe discounts online.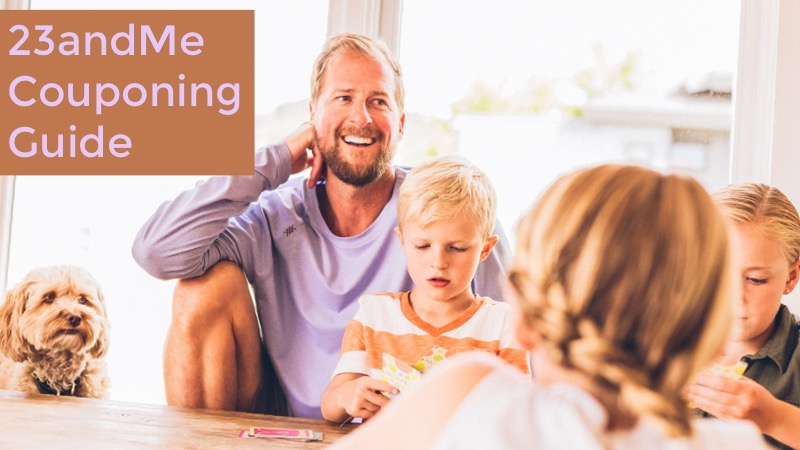 23andMe Couponing Guide
Sign up for the 23andMe e-mail list. Signing up for the e-mail list from 23andMe gives you free shipping on your order, which can save you a good deal of money based on standard or expedited shipping costs. As a bonus, you can stay updated to find out when the company is releasing new products or having any sales that can give you a discount on future purchases. This way to save money is a preferred one among both new and returning customers, especially those who are seriously considering trying out 23andMe. Anyone can appreciate the free shipping or other offers that might pop up in the future!
Visit 23andMe's page on Coupon Cause. Coupon Cause is a wonderful site that offers discount codes for a variety of online stores, including 23andMe. Not only do we offer the latest and best discount codes you can find, but we also donate to charities with a portion of our revenue. Grabbing promotional codes from the Coupon Cause site is a great way to help give back, and as a bonus, you will get great deals for stores you love to shop at. The 23andMe page on the Coupon Cause website is updated frequently with the best deals on ancestry and health reports for the 23andMe service.
Follow 23andMe on Social Media. Following a company on social media, such as Twitter, Instagram, and Facebook gives you the chance to check out the company's new products and learn the company's latest news. You can also snag great deals. Many times, companies release coupon codes for their followers in order to get new customers to try their products or to encourage repeat customers to make another purchase.
Sign up to be an affiliate. Becoming an affiliate of 23andMe can help earn you money for each product that is purchased using your affiliate link. This service is a great way to earn extra cash that you can use to purchase your own products from 23andMe.
There are several ways to spot the best deals for 23andMe online. Whether you sign up for their e-mail list, which is a great way to get free shipping and stay in the know about future discounts. There are great ways to save money when you make your first (or next) purchase on 23andMe!