Amazon Prime Day is a special annual event that is held by Amazon for members who are enrolled in their Prime membership, which boasts special access to benefits such as Prime music, Prime streaming service, and especially Amazon Prime two day shipping.
For those who pay the yearly enrollment fee, Amazon is happy to hold Amazon Prime Day - a day that is the biggest shopping day on Amazon, filled with all kinds of deals that you won't want to miss out on. A success each year, Amazon Prime Day deals are available to those in many countries, including those in North America, Europe, and Asia.
Here's more information on Amazon Prime Day!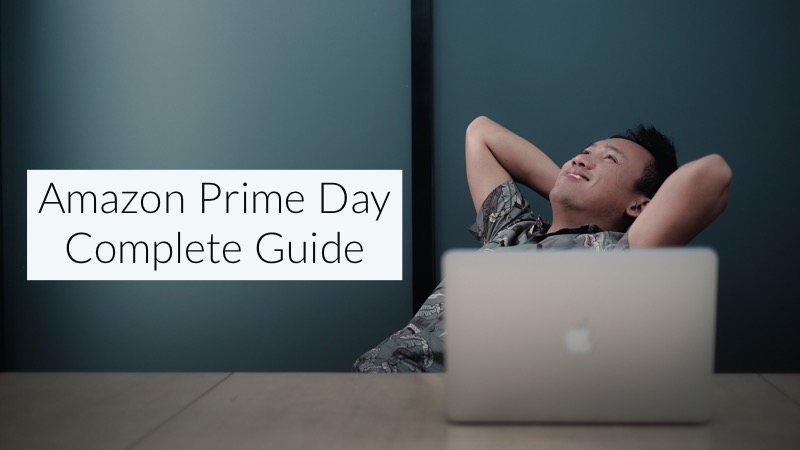 Complete Guide to Amazon Prime Day
What is Prime Day?
The very first Prime Day was in 2015. Prime Day was originally a way for Amazon to celebrate its twentieth birthday, and continued as a success ever since. It usually occurs in July, around one or two days, with Prime Day Deals lasting throughout the week in some instances. The deals you will come across on Prime Day are available only to those with an Amazon Prime membership, making it the company's way of saying thank you for supporting them.
What Products Will be On Sale?
Products from all categories will be on sale during Amazon's Prime Day, including some of Amazon's own tech devices, such as Kindle Fire, Kindle e-readers, Amazon Fire TV, and Alexa enabled devices such as Amazon Echo. Along with these items, you will see items such as cookware, books, video games, and electronics available at discounted prices - often quite deep of a discount, too. Certain items from almost every category in Amazon's catalog can be found at reduced prices during Amazon's Prime Day celebration.
Along with the all day long Prime Day deals, there are also deals that are available for a limited amount of time over the course of Prime Day. You will also find that there are deals actually leading up to Prime Day, as well. This gives customers a wide breadth of time to find products they love at prices that are extremely reasonable.

Other Benefits of Amazon Prime Day
Prime Day benefits aren't simply limited to products sold by Amazon. You can also find some of Amazon's services discounted, as well. Some of the services you will find at a discounted price include a reduced price for Kindle Unlimited, which has been found at a three month for $0.99 rate on past Prime Days, Amazon Music Unlimited subscriptions for a similar rate, giveaways of PC games through Twitch, and even a reduced Prime Day special on Audible memberships.
Prime Day Giveaways
To promote Prime Day, many companies, and even Amazon, offer giveaways on all kinds of items, including video game consoles and televisions. These giveaways really increase before and during Prime Day, and are a great way to try your luck at winning one of the many, many items that are up for grabs.
How to Prepare for Prime Day
Interested in Prime Day? It's a good idea to get prepared before the launch of the Prime Day deal that tend to begin up to a week before. In order to get prepared, you will first need an Amazon Prime subscription. New customers can take advantage of a trial, or you can purchase a membership at a monthly or yearly rate.
Once you have your subscription ready, getting yourself set up to be alerted to deals is key. Sign up for Amazon newsletters that will tell you all about Prime Day, dates, upcoming deals, etc., and you can even be reminded about when products you are looking forward to are going on sale (as well as some surprises).
Also, download the Amazon shopping app for your Apple or Android device, which will give you notifications of deals, giveaways, and all the best ways you can save during Prime Day. This is handy, as many deals sell out fairly quickly on Prime Day, and you will want to stay on top of the game!