Whether or not you're a pet owner, you've probably heard of BarkBox by now. If you are a pet owner, chances are the name BarkBox has definitely caught your attention at one point or another - especially if you have dogs. BarkBox can help make your dog's life a little more fun with monthly deliveries including treats, toys and more.
BarkBox is a subscription box that customizes treats and toys based on your dog's size and whether or not he or she has any allergies. From there, the team at BarkBox creates a delicious and exciting box each and every month that will make your dog happy (and you, too!).
To make it even more exciting, BarkBox comes up with a fun new theme for each box to make it a little extra special - all this for a box starting at only $22 per month! Visit the BarkBox section here at CouponCause to view the latest offers available.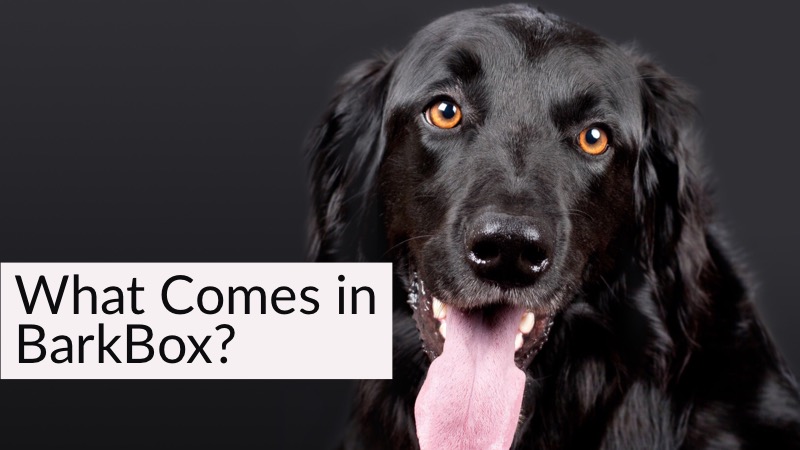 Exploring What Comes in BarkBox
You might be wondering what exactly comes in a typical BarkBox. BarkBox contains a variety of treats and toys that are personalized to your pup's needs. Let's take a look at some of the things that you can expect to find in a typical monthly BarkBox:
Items based on monthly theme - Each month there will be a new theme for BarkBox - themes like How the Grinch Stole Christmas, The Knights of the Round Table, Chewrassic Bark, Sniffin' Safari, and New York City will present themselves in BarkBox boxes. All of the treats and toys for that month will go along with the month's theme, making it even more exciting!
All Natural Treats - Each month, BarkBox recipients will receive at least two full size bags of all natural treats. Treats range from grain free to made in the USA, and come in a wide variety of types and flavors. If you specify that your dog has allergies during sign up, your dog will receive treats that work around those allergies, giving even the most allergy sensitive dogs a chance to experience delicious, yummy, all natural goodness!
All Natural Chew - Every month your dog will also receive a yummy and exciting all natural chew. These chews may be well made out of flavored nylon, or they can be edible chews that are created using only the finest, natural and organic ingredients. Either way, it's sure to give your pup a great chewing experience!
Fun Toys - Of course, what would a subscription box for dogs be without toys? In every month's box there are at least two different toys for your dog to play with that go along with the month's theme. Sometimes, you will find that there are three toys in your dog's box - it all depends on the month. These toys can be squeaky, crinkly, or even tug-of-war fun for you and your dog, stimulating their minds and keeping them having fun for hours.
Ocassional Bonus Items - Every now and again you will find a bonus item in your box. For example, the December 2018 box featured the usual toys, treats, and chew, but there were also a pair of antlers included as a promotion to go along with the theme of How the Grinch Stole Christmas. Fun promotions like this make each BarkBox a little more exciting.
That wraps up the included items that come in the monthly BarkBox subscription! BarkBox is a solid choice to give your canine friend, as it includes lots of yummy treats, toys to keep you both entertained, and a chew to satisfy that urge to chomp on things. This box is the perfect way to express your love for your pup, and can be exciting to have something new to look forward to each and every month.