CVS Pharmacy is a fantastic place to get your prescription and over the counter medications, pick up baby care needs, bandages, and all kinds of other items that you would typically keep around the house for medical care. You can also purchase a variety of other things at most CVS pharmacy locations including makeup, magazines, and household goods like toilet paper and tissues.
While all of this is great, did you know that CVS has way more to offer than a simple pharmacy style store? Take a look to see 5 additional ways that CVS pharmacy truly goes above and beyond and don't forget to pair a CVS Pharmacy deal with your order to tack on the savings.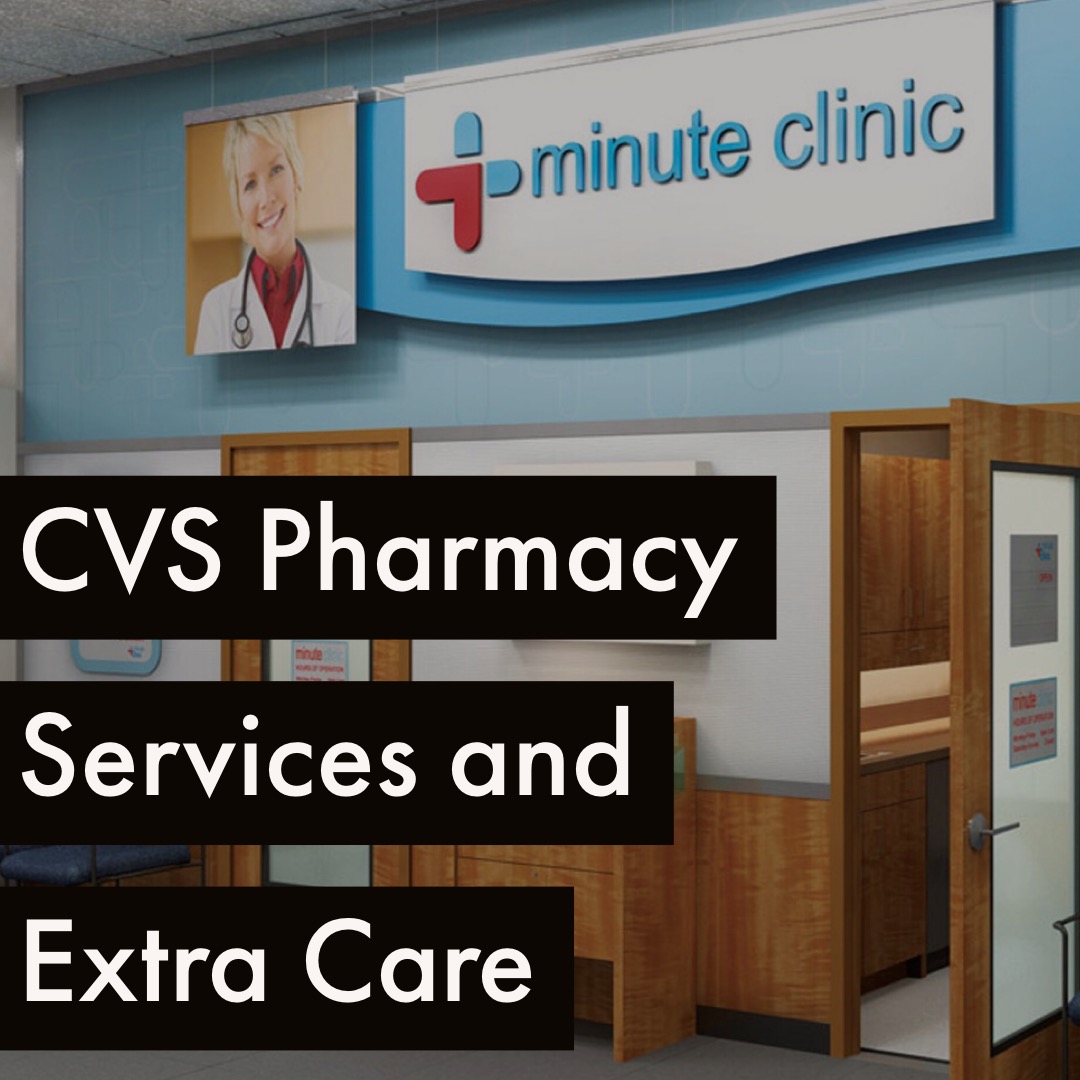 CVS Pharmacy Services
1. RX Delivery Services
CVS Pharmacy offers RX delivery services in many locations. This program is essential to those who have trouble getting to their pharmacy to pick up their medications. Many people can benefit from this service, including the elderly, busy parents, or patients who are too ill to leave the house. You can refill your prescriptions via the CVS pharmacy app for smartphones, call, or schedule at the pharmacy. If you need other items for around the house, you can even have those delivered too. The delivery fee is $4.99 and is carried out by USPS, and even offers a tracking number so that you can see when your prescriptions have been delivered.

2. CVS Minute Clinic
Some CVS Pharmacy locations offer a CVS Minute Clinic. This clinic is available to you to help diagnose and treat a wide variety of minor injuries and illnesses, such as sinus infections, skin conditions, cuts and bruises, and even physicals. The practitioners who work in these Minute Clinics are specialize in family health care, so you can take anyone. As a bonus? There is no appointment needed for a stop at these Minute Clinics, so you are easily able to stop in for care when you need it most.

3. CVS Vaccinations
Whether you are trying to avoid the seasonal flu or you need another common vaccination, such as shingles or tetanus, you can feel free to stop in almost any CVS Pharmacy location. The types of vaccinations vary by CVS location, but the common ones are typically always available. CVS Pharmacy also takes many insurance plans, so you don't need to worry about not being able to get the vaccines you need.

4. CVS Extra Care Program
The CVS Extra Care program is perfect for those who make a lot of purchases from CVS pharmacy! The free card gives you the ability to save money, and is available to you upon request. You can save money on items you purchase on a regular basis, and even get access to exclusive deals that you need your CVS Extra Care card to receive.

5. CVS Photo Centers
Plenty of CVS Pharmacy locations offer a photo center. The photo center does everything you need from prints to photo projects. The photo locations also typically offer passport photos, which is great for those who wish to travel. Looking for last minute photo gifts? You can easily find some great personalized photo items here, from calendars to canvas prints to photo books!

CVS Pharmacy offers a variety of services and makes it far more than just a pharmacy. From the popular RX delivery service to the Minute Clinic offerings, there is something here that can really help your family out every day.