Dango is a design-focused simple tech and accessory brand that gained footing thanks to a successful 2015 Kickstarter campaign. In expanding their operation to multipurpose wallets, they've developed a range of solutions that look and operate unlike any other brand. Utilizing industrial design themes and high-quality materials, Dango wallets are made for rugged daily use by detail-oriented men with active and outdoor lifestyles.
Here's a review of the highly reviewed Dango Pioneer wallet! If you are interested in owning the wallet yourself, visit our Dango Products page to find CouponCause exclusive deals to save on your order.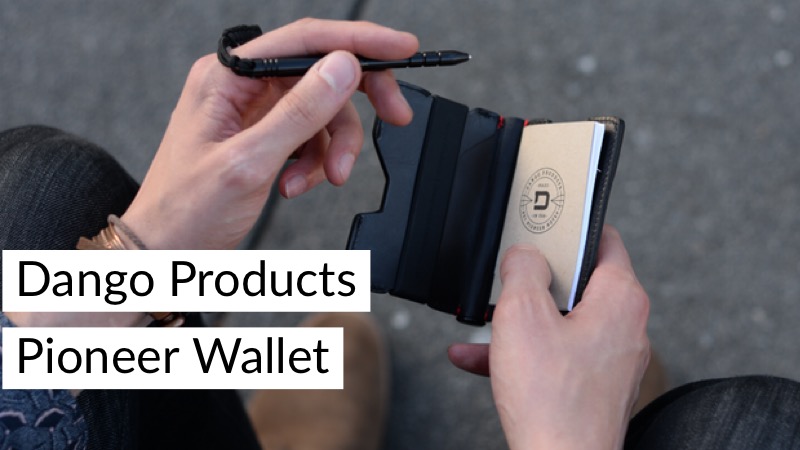 Reviewing Dango Products Pioneer Wallet
Dango's Pioneer Wallet definitely looks the part, wearing rustic Italian leather and aerospace grade aluminum. It's available in three handsome colors, with the Jet Black variation standing out as the most striking of the bunch. It combines, predictably, lush black leather with a black pen and grip strap. It's what James Bond would have used if he were a park ranger instead of an international super spy.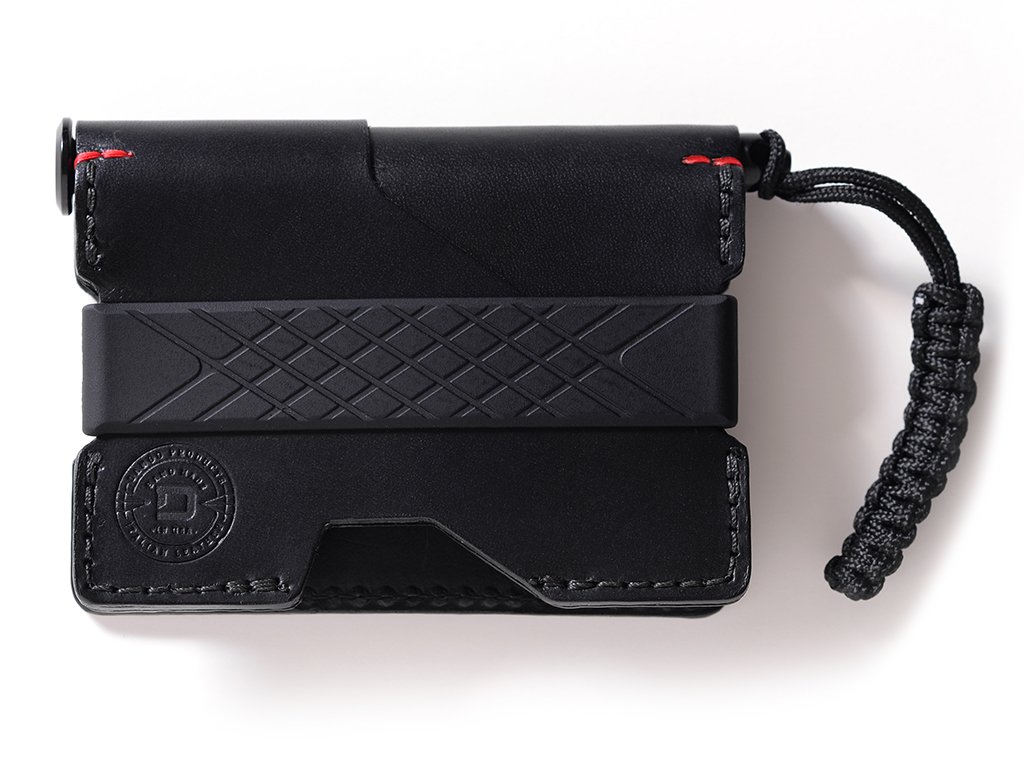 Carpentry calculations, bright ideas, survey observations, it's never a bad idea to carry a pen and paper. The built-in notebook and pen combo provide an unconventionality useful benefit to working and thinking men. The Dango pen disappears nicely into the wallet's spine without creating too much bulge. Forty-eight clean pages of note paper slot in the bi-fold with, but optimally without, folded cash. Its built-in RFID blocker secures personal and banking information from stealthy identity thieves. These are a few of the Pioneer's more inventive benefits.

It also serves honorably in ways a leather wallet should be expected to. Sewn with durable Veg-Tan leather panels, it carries an earthy fragrance and fades to a whisky bronze patina with extended use. Slim leather pockets and a silicon grip strap dutifully restrain miscellaneous items when needed.
It is listed to have room for twenty credit cards, but any man downsizing on their daily wallet should aim to reduce their plastic stack to a number lower than that, especially to best utilize a Dango model.
Although not included with purchase, the Pioneer is built with a locked-in space for Dango's killer stainless steel multitool. Pairing the two brings fourteen added functions to the wallet, namely, survivalist tools including a knife, can opener, and rope tensioner, as well as practical daily features like a ruler, key ring, and phone stand. For an additional twenty-five dollars, adding the ingenious multitool to the Pioneer makes it an ideal utility companion for outdoorsy men and those working primarily with their hands.
The Pioneer's minimalist design, though, has some drawbacks. Use requires men to reassess what they carry on their person. There's little room for unused gift cards, no roomy slot for expense receipts, and no clear sleeve for a family photo, sorry kiddos. It also lacks a dedicated envelope structure for cash; assorted small pockets exist to stow folded bills. The center notepad can be removed to create added room, but, either way, it's not the best option for cash kings.
This is a new-age Dango Products wallet for thoughtful men of adventure. With it, users are afforded much more than a secure place to store paper money and lint. It lands well ahead of overstuffed traditional designs and tastefully short of techy, often tacky, futuristic takes on the ageless pocket-bound accessory, and makes for a quality forward-thinking product that any guy with pockets would love to own.