Anytime a store or brand seems too good to be true, smart shoppers will always ask, "Is this legit?" Such is the case with DressLily, an international retailer selling clothing to both men and women, as well as accessories and home decor at ridiculously low prices. If you've found yourself asking the same question, the short answer is, "Yes, DressLily is legit." But if you want to be satisfied with your shopping experience, there are some things you need to know about DressLily before making your purchase.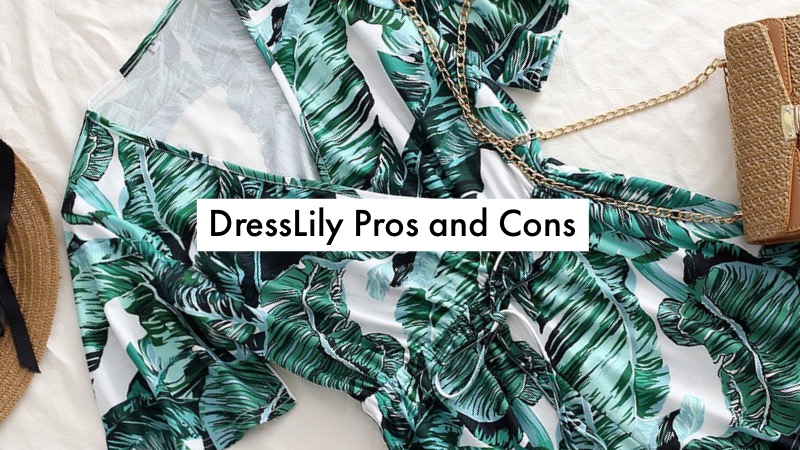 DressLily Pros and Cons
DressLily Pros
It's just plain fun to shop with DressLily, especially since you tend to come across things you may have not expected. Jewelry, purses, hats, clothing, rugs, home decor... the list goes on. You can find things on DressLily that you can't find at other major retailers, especially at such low prices.
The fact that everything is really affordable is a huge bonus. You don't feel so guilty for shopping at DressLily because you know it won't put a big dent in your checking account.
Shipping is free for orders over $39.99 to anywhere in the U.S. For orders under $39, you'll pay $3.99 for standard shipping.
There always seems to be some type of DressLily online promo code if you spend a certain amount of money. Currently, you get $7 off a $50 purchase, $12 off of an $80 purchase, and $16 off of a $100 purchase.
DressLily offers a 30-day warranty in case you're not satisfied with your purchase and want to return it.
Sign up for DressLily emails and you'll receive a coupon for 15% off your next purchase.
DressLily Cons

According to some customer reviews, sizing can be a bit off. This is often the case with international brands though, so you may need to do a bit of sizing research before you start adding items to your shopping cart. After all, even shoppers here in the U.S. know that a size 6 from one retailer can seem more like a size 2 from another retailer, since sizing isn't regulated.
You don't pay tax, but since it ships from China, DressLily recommends paying shipping insurance, (just a fraction of the cost) to make sure you get reimbursed as quickly as possible should your package get lost. That can be disconcerting to some shoppers.
Quality can sometimes be suspect. Some customer reviews love their DressLily purchases while others aren't as satisfied. However, what you see in product photos can look quite different when you get it in the mail no matter who you purchase from online.
In short, there are two things to keep in mind when shopping with DressLily. First, remember that you pay for what you get. You can't expect to pay under $20 for a dress and expect it to fit perfectly and be expertly made. Second, everything from DressLily comes from China. That means that the sizing is probably smaller than you're used to, and also, it will take a pretty long time for it to get to the states. Have fun with DressLily and see what you get, as long as you're not in a rush to receive your order. As the company works out some of its kinks, you may be pleasantly surprised with your DressLily shopping experience.