Cooking healthy isn't always easy in this fast-paced world we live, but it's certainly no less important. What if there was a way to cook fresh, healthy meals in 30 minutes or less? Say hello to HelloFresh.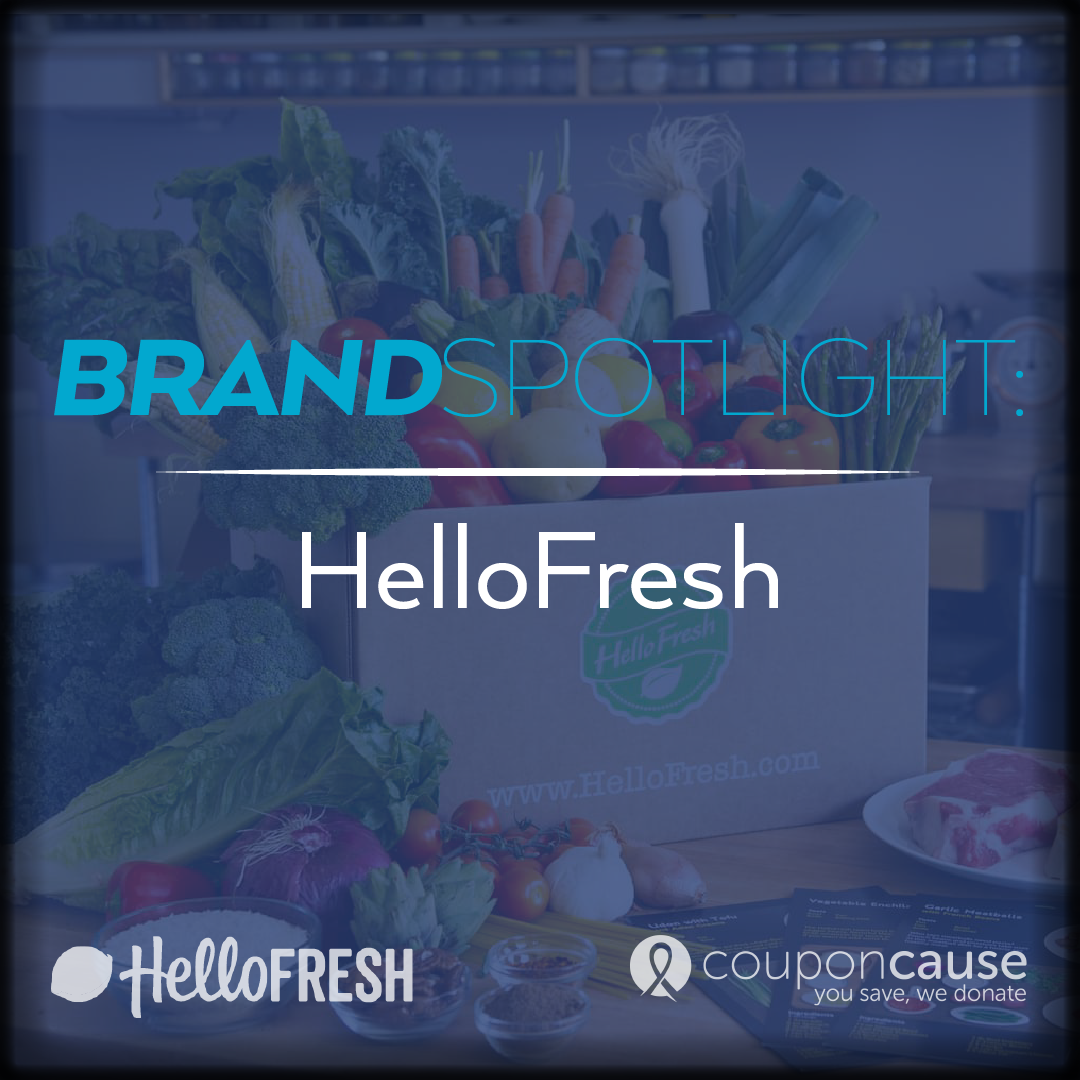 What is HelloFresh?
HelloFresh is a meal service that help you cook restaurant-worthy dishes with fresh ingredients, all delivered right to your door. Inside each HelloFresh box, you receive recipes for great dishes that are simple to follow with the necessary ingredients, fresh from local farms.
Purchasing a HelloFresh meal plan and having your meals sorted for the week has never been easier. Thank you, internet! Simply select your diet: family, veggie or classic and choose how much and how often: between 2-4 meals/week for between 2-4 people. Simple!
Prices for HelloFresh are dependent on how many meals you want to order and for how long. Two people can eat 3 meals in a week for $59.94/$9.99 per meal or 4 meals for $79.92 total. Larger groups can order the 4-person family package which includes 3 meals for $104.88 total.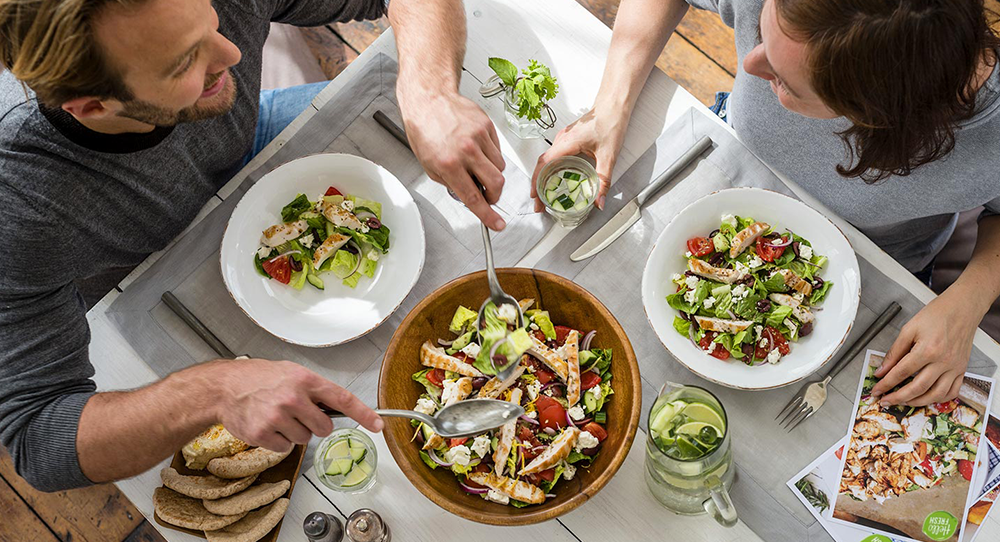 HelloFresh has also started a wine service that allows customers to select a wine to pair with their weekly meals. Bottles are delivered to your door and include hand-picked whites, reds and wine mixes, courtesy of the HelloFresh wine team. Plans start at about $15/bottle with 6 bottles shipped each month.
As easy as HelloFresh is to order and make, you'll be surprised at how delicious these meals are once you put them together. Let's check out some examples of HelloFresh meals!
Past HelloFresh Meals
HelloFresh offers a variety of meals for many tastes! Whether you're looking for some well-cooked meats or a weekly vegetarian option, HelloFresh can help you eat better. Here are some of the meals that HelloFresh has offered or is currently offering at the time of this post:
Sizzling Southwestern Chicken
Chicken Sausage Pizzas
Cauliflower Pancetta Mac 'n' Cheese
Meatloaf Burgers
Maple-Glazed Duck
Truffled Mushroom Flatbread
Easy-Peasy Ravioli Gratin
Roasted Pork Tenderloin
Hearty Pork Chili
and many, many more!

You can view the full HelloFresh recipe archive here!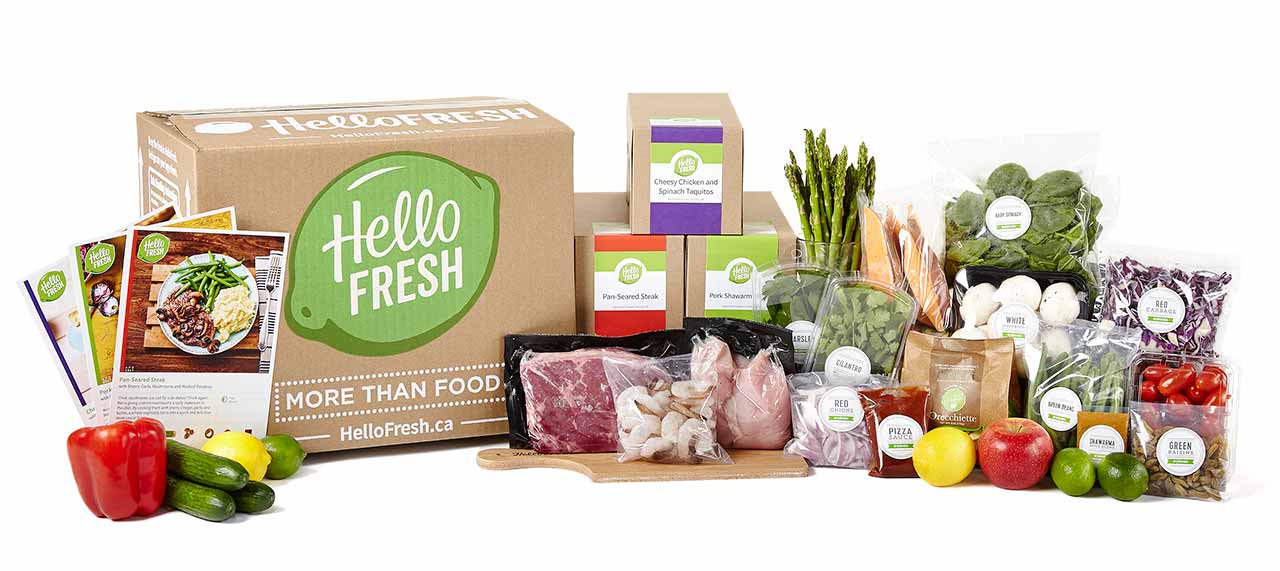 HelloFresh meals cost about $9.99 per meal, with a slight discount of $8.74 per meal for family plans. Of course, as with most things, there are ways to save on HelloFresh meals!
HelloFresh Coupons and Deals
It's often possible to save on a HelloFresh order, especially if it's your first time! You can always reference our HelloFresh coupons to see what's new. As of this original writing, here are a couple of the HelloFresh coupon we had to offer:
You can follow HelloFresh on social media to stay up-to-date on their offerings. Find HelloFresh on Facebook, Twitter and Instagram. For more on HelloFresh, visit our HelloFresh FAQ infographic.
You can also follow Coupon Cause on social media to stay posted on all the latest deals and news we have. Check out Coupon Cause Twitter, Facebook, Instagram and YouTube for more Coupon Cause!