Traveling internationally can be a blast, but it can be intimidating to plan everything. When you visit another country, you have to adjust to a different culture and a new language. To make the planning process easier, you should use Hotels.com.
Hotels.com gives users access to hotels and travel information for locations around the world. Use these tips to start planning your international trip and to simplify your Hotels.com experience! Don't forget to find a Hotels.com deal to help you save on your trip.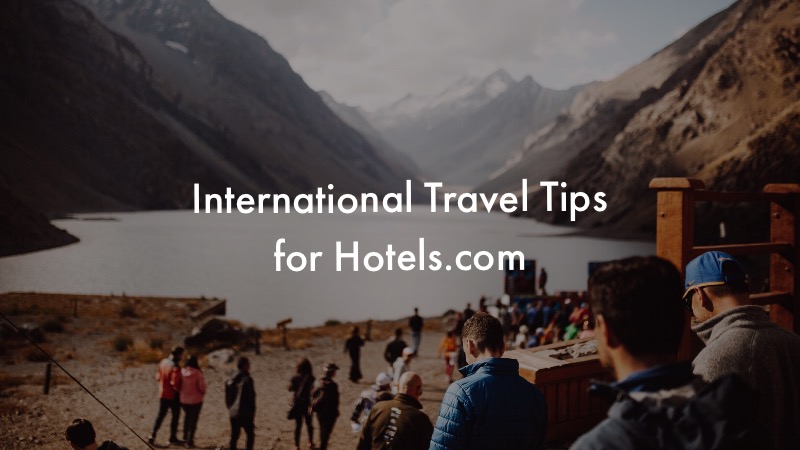 Hotels.com Tips and Tricks
1. Take advantage of the package options.
On Hotels.com, you can save time and money by purchasing packages. These packages include airfare, lodging, and sometimes even activities! By using this feature on Hotels.com, you can simplify the process of planning your trip.
Once you fill in some basic information about your trip, such as travel dates and locations, you will receive access to a list of hotels and flights. These package deals make it easier to select flights and hotels. As mentioned before, another option will show you the different things you can do at your travel destination!
2. Look around for the best hotel prices.
International travel can be expensive. It's always a good idea to shop around and find the best prices for airfare, hotels, and more. Hotels.com has a specific service to help you to find deals.
Add some information about your trip, such as the party you're traveling with, the dates, and the destination. Then, you will be able to see all kinds of deals on hotels. Hotels.com offers special deals for specific locations you may want to visit, so be sure to book your stay quickly if you find one that you love!
3. Narrow your hotel search.
Before you search for a hotel, you will have to fill in some basic trip information, as stated before. Once you have done that, you can see all of the different hotels available to you. Depending on your destination, there may be a lot to choose from.
You can narrow your search by selecting the specific amenities or desired price that you need to finalize your booking. Hotels.com will also show you reviews and ratings of hotels, within your specific parameters. You might choose to exclude the one or two-star hotels and only look at the three and four-star options, depending on your preference!



4. Use the Hotels.com rewards program.
If you're going to be doing a lot of traveling—international or otherwise—you can earn free hotel stays. Sign up for the Hotels.com rewards program to get started. Every 10 nights that you stay at an eligible hotel booked on Hotels.com, you get one night free!
This can help to cut back on international travel costs or allow you to stay somewhere a little bit nicer. Plus, you'll get to see even more of the world! The rewards program also gives you access to Secret Prices so that you can save even more cash on travel with Hotels.com.
These are just a few of the ways that you can use Hotels.com when you travel internationally! Be sure to explore the website and take full advantage of the deals and packages that they have available. Hotels.com is the best way to get you out of your home and into a new country!