IdealFit is a website that provides women with nutritional information, advice, and products to help them reach their fitness goals. From clothing and apparel to weight loss food products, IdealFit has a lot to offer when you are looking to get into shape, whether it be to lose weight or to begin working out and gaining some muscle, too.
IdealFit is dedicated to helping you become the better you that you have always dreamed of being. Try these IdealFit promos when you're ready to buy!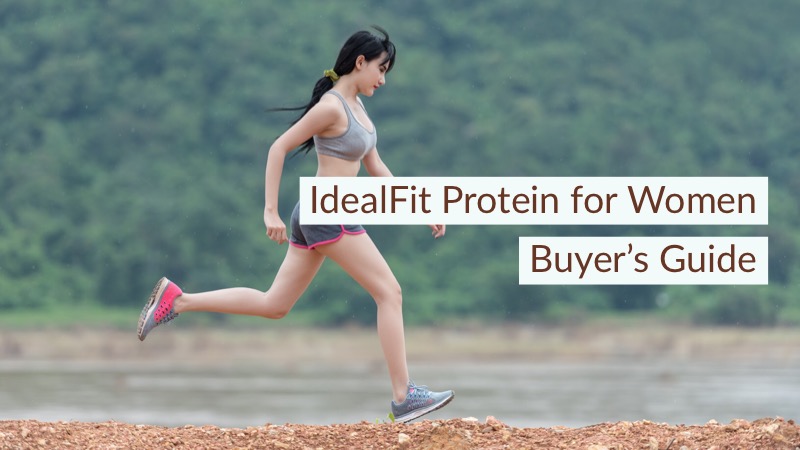 Protein Supplements from IdealFit
What is IdealFit Protein?
One of the most popular IdealFit products is their IdealFit protein, which is a fantastic all-around solution to weight loss and nutritional needs that can be easily used each and every day.
Unlike many other proteins, IdealFit proteins are designed especially for a woman's body, and take into consideration the types of nutrients that most women need in their workout routines and their nutritional shakes. With several different types of proteins and flavors that are bound to get you excited to try them, you can rest assured that your weight loss and workout journey will be well aided by this delicious and nutritious supplement from IdealFit.
Flavors of IdealFit proteins that are currently available include:
IdealFit Protein is available in sizes of 30 servings, 60 servings, and bundles of 120 servings. You are able to choose and select what flavors you would like to try when it comes to the bundle selections.

What Makes IdealFit Protein Special?
Made for a woman's body and needs, IdealFit protein delivers energy and nutrients to your body without all of the other ingredients, such as sugars, added calories, and fillers that don't help your body at all. IdealFit proteins are simply protein powders that are between 90 and 100 calories per serving, and offer a whopping 20 grams of protein - all of it 100 percent whey protein isolate.
All shakes are under three grams of sugar per serving, and also have zero grams of fat and under three grams of carbs each. This makes them ideal for any type of diet, whether it be vegetarian, paleo, or keto. The small ingredients list on the IdealFit shakes will reassure you that there is not a lot of fillers that simply take up space but offer your body nothing in terms of nutrition.
Unlike many other protein powders that offer a simple flavor selection, you will have options with IdealFit protein. With a variety of delicious flavors, you can be sure to find something that you love.

IdealFit protein is the safe way to help give yourself an energizing boost with proteins and no fillers, and to fuel your body so that you can spend time working out without depleting your body's protein stores. The smooth taste the protein offers is appealing to those who choose it, because the taste isn't chalky as some proteins are. Mixing and matching, creating new recipes, and getting the perfect amount of fuel and nutrition for your body are the benefits that come from IdealFit proteins.