Isn't the age of the internet great? You can buy anything online! Jet.com is one of our absolute favorite places to shop for everyday things. Jet.com is an online shopping experience designed to save customers time and money right from the start. That's why hundreds of thousands use Jet.com for everyday needs.
Here, we will breakdown everything US customers need to know when shopping at Jet.com. Before shopping, make sure to pair a Jet.com promotion with your purchase to save a little extra money.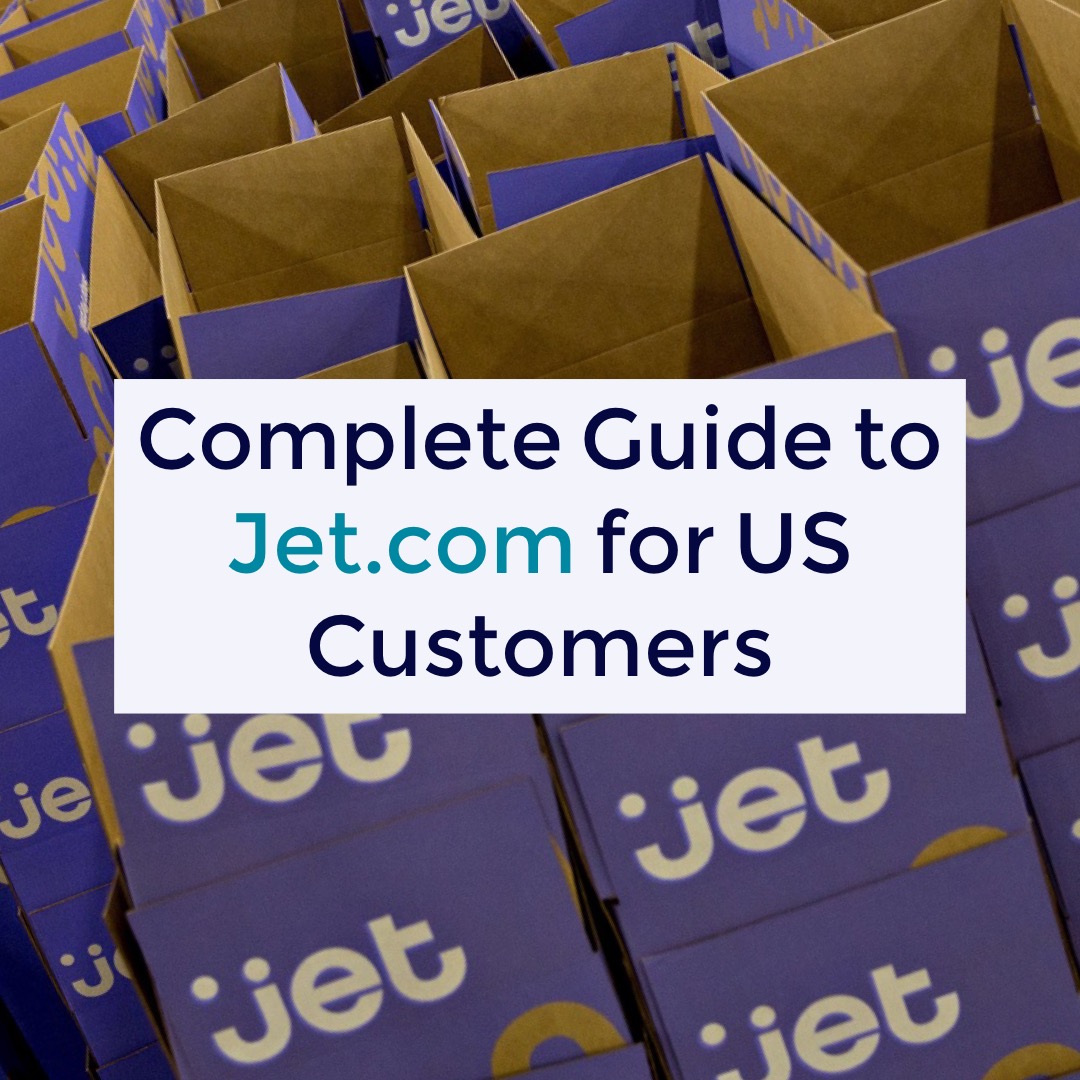 Breakdown of Jet.com for USA Customers
How Does Jet.com Work?
Once you add items into your cart, the prices drop. The more you add, the more discounts you receive on your overall purchase. Because the items you choose are shipped together, it costs Jet.com less to ship those multiple items in one package. Additionally, the cost of a possible return is added into the price of items you purchase. For items you know you'll keep, such as toilet paper and toothpaste, you can opt out of free returns, saving you even more!

Keep in mind that some manufacturers don't allow prices to drop at the point of sale but their prices are already low on Jet.com.
Jet.com Shipping Info
Right now, Jet.com only ships to customers located within the 48 continental United States and the District of Columbia. Those deliveries are either sent from Jet.com warehouses, fulfillment centers, or retail partners, whichever ensures speedy and cost-effective delivery.

Orders over $35 qualify for free shipping within 2-5 business days, with faster, 2-day shipping also available with orders placed by 2 p.m. in your time zone. However, items delivered as freight could take more that 5 days to arrive. A $5.99 shipping fee is added on orders less than $35.
Returns
If you do need to return an item, you have 30 days from the delivery date to do so. You receive the full amount you paid for the item, including taxes. But the item must be in its original condition, including packaging and tags.

It takes up to 14 business days after Jet receives the returned item for the refund process to be complete. Simply log onto Jet.com and follow the return procedure. If the order was completed by a retail partner, you need to print out and use the Jet.com return label.
Bear in mind that some items cannot be returned. Also, if you previously opted out on free returns when ordering, you may still return items with an additional processing fee.
Products Available
You'll be surprised at the items you can find on Jet.com. The countless back-to-school items include apparel and shoes (including uniforms), backpacks, lunch boxes, pens, pencils, folders, binders, notebooks, paper, crayons, colored, pencils, electronics, and snacks. There's something for every grade level.

You can also cross most of the items off your grocery list without leaving home. Jet.com stocks hundreds of non-perishable grocery items. In addition to pantry food items, Jet.com also includes everything from paper and plastic products, and laundry and cleaning items to light bulbs and pest control.
The expansive offerings also include health and beauty, computers, party supplies, adult items, tools and home improvement supplies, office products, furniture and home items, pet supplies, baby, and apparel for women, men, kids, and babies. You can find anything for your home online at Jet.com.
Average Prices
The cost of each item found on Jet.com is competitive to those in stores or other online services. They're made even lower when you bundle several items together in one delivery. Keeping an eye out for Jet.com promottions adds on even more savings on numerous items in a variety of categories.

With such a wide selection of items to choose from at deep discounts, it's no wonder customers are flying over to Jet.com!