Finding the perfect suit can be hard. Many retailers have a lot to offer and often sacrifice quality in order to bring you a big selection. But what good is having a ton of choices if the choices are not any good? That's where Paul Fredrick comes into play. They provide a great selection of quality goods at unmatched prices.
Paul Fredrick was founded 30 years ago selling only dress shirts. From there they have only grown, providing a full suite of high quality menswear. You can find suits, dress shirts, shoes, outerwear, casual gear and all kinds of accessories. Paul Fredrick is hands-on with their products, as they design, manufacture, and distribute their entire collection. There are no supply chain costs that need to be covered by the consumer, just factory-direct savings for storefront-quality apparel.
Paul Fredrick uses the highest quality fabrics to craft timeless and modern styles. They have custom sizing with up to 89 combinations of measurements and fit options for a single dress shirt, ensuring the perfect fit every time.
Here are some of the styles that made us fall in love with Paul Fredrick. If you find something you love, visit our Paul Fredrick section to find deals that will help you save.
3 Classic Styles from Paul Fredrick
State Blue Premium Super 120's Sharkskin Suit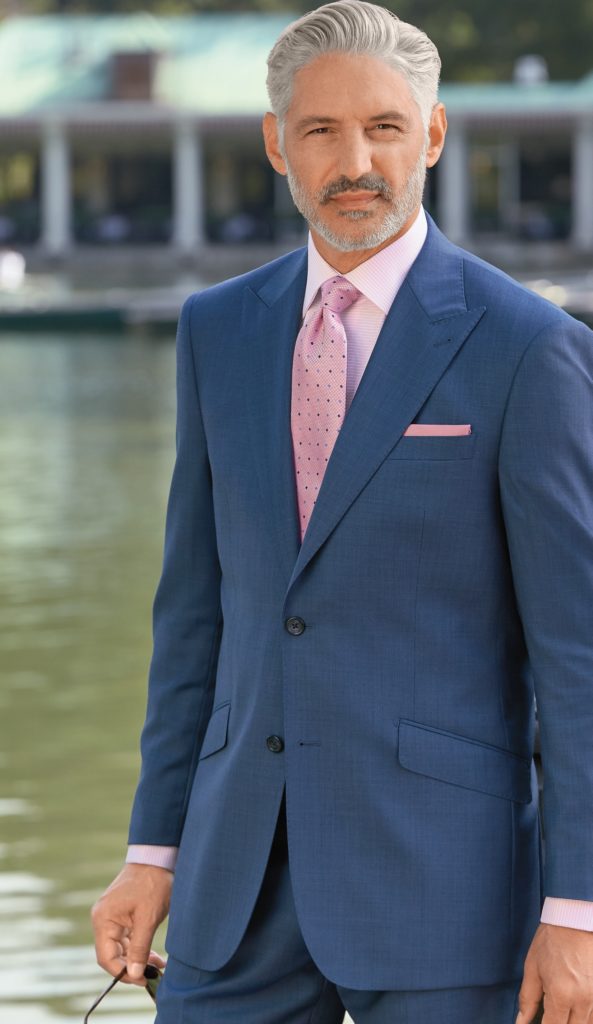 Suits are fully customizable through Paul Fredrick. What is great about purchasing a suit here is you get to make the final decision for each piece in the set. The ordering system allows you to swap colors and sizes for every time.
For example, you choose the waist size for your pants, and then if you need a specific inseam, you can choose that here as well. No need to go back to a tailor! You are also given the option to swap colors on suits if you prefer something else.
Both pleated and flat-front dress pants are offered. The vest, shirt, ties, and matching shoes are all available to reassure that they are the perfect style for you. Paul Fredrick certainly goes above and beyond when piecing together a complete look.
---
Crocodile Embossed Calfskin Leather Belt with Metal Keeper & Tip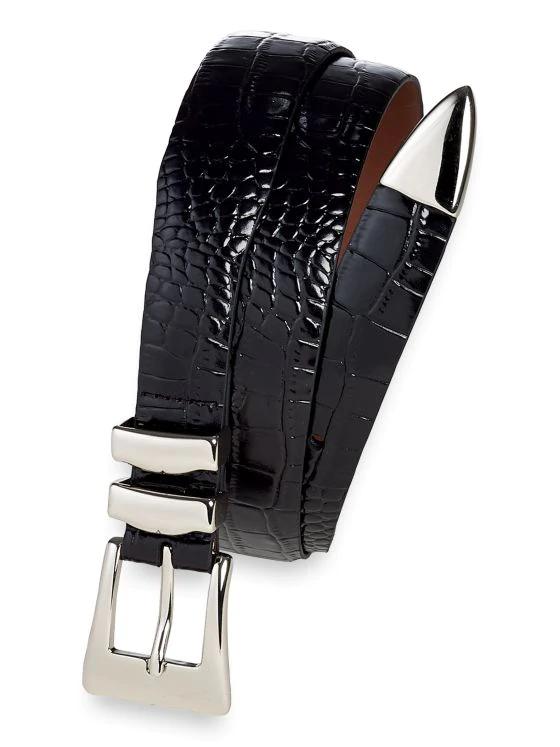 Accessories available through Paul Fredrick are also the highest quality. Find all of the accessories you need for a quality look at Paul Fredrick including kerchiefs, ties, cufflinks, suspenders and more. This calfskin belt is a great and classic buy. Belts are always true to size through Paul Fredrick and are both comfortable and stylish. No one wants a thick, stiff belt with their suit and at Paul Fredrick, you'll find high quality belts that will upgrade your look.
---
Non-Iron Cotton Paisley Casual Shirt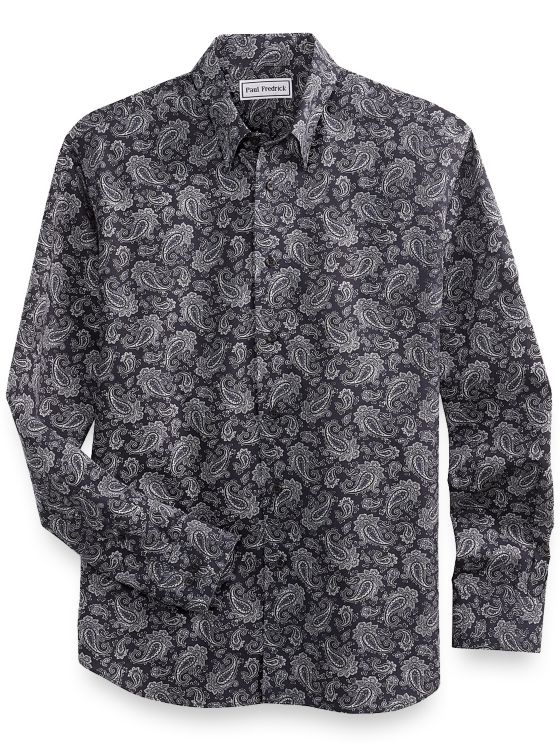 Another great thing about Paul Fredrick is their casual selection. They have an amazing selection of gear to put you at the top of your formal style game. Casual offerings will give you that style edge for your regular day-to-day or night-to-night. With regular, big & tall, and slim fits, Paul Fredrick has sizes that will fit most frames. Additionally, Paul Fredrick offers the option to monogram shirts and suits for less than $11, in case having your name or initials stitched into your clothes is something you're into.
Paul Fredrick is your one-stop shop for high-fashion at big savings. There is nothing better than ordering a suit from the comfort of your home and having it shipped to your door ready to wear, no tailoring required. From suits, to shirts, to accessories, we absolutely love what Paul Fredrick has to offer and we know you will too!