If you own a vehicle, you know that tires can be pricey, and sometimes finding the tires that you need for your vehicle can be a bit difficult. With Tire Rack, you can make the process of buying tires a bit more simple! Tire Rack offers many different options for a variety of vehicles, makes and models.
You can purchase tires (even those difficult to locate sizes!), wheels, and other parts and accessories like batteries, items to help make your car safer for the winter weather, and windshield wipers. If you find yourself having a difficult time looking for car parts in stores, or simply want to save money and time, start your shopping online at Tire Rack.

There are many pros to shopping with Tire Rack. Here is a list of some of the pros and cons you can expect when you shop for tires or car accessories from Tire Rack. If you decide to buy tires online, check out our Tire Rack section to find 2019 Tire Rack promo codes that will drive down the cost of your purchase.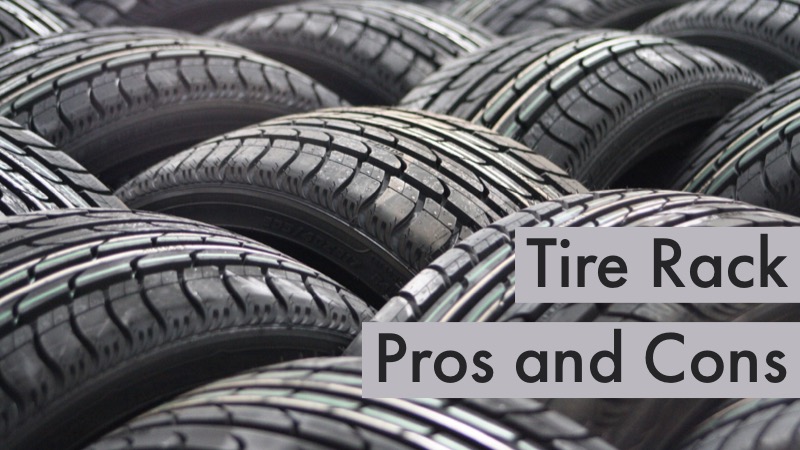 Tire Rack Online Tires Pros and Cons
-PROS-

Access to All Sorts of Vehicle Parts - Tires aren't the only thing you will find on Tire Rack! In fact, you can purchase a lot of different things for your vehicle, from wheels to windshield wipers to batteries and lighting products.
Competitive Prices - A lot of shops can be pricey when it comes to car parts. Not to mention the selection is often limited. With Tire Rack, you are getting a wide variety of products at prices that are competitive with any brick and mortar shop you can find!
Free Shipping on Orders Over $50 - Another great feature on Tire Rack is that when you spend over $50.00, you automatically get free shipping on your purchase. This can be a real money saver, as the price of shipping items like tires can get pricey. This doesn't only apply to tires, either; you will receive free shipping on your purchase of over $50.00, no matter what you buy.
Plenty of Research and Advice Available - Whether you are new to installing parts in your car or you need help deciding which parts to buy, there is an entire advice section on Tire Rack that you can browse. From instructions to videos, the advice section at Tire Rack is a great resource for everything car-related.
-CONS-

As with any online store (or brick and mortar store), there are cons. With Tire Rack, there are only a few things that you should know before shopping:
Customer Service Hours - With some online stores, you will find that the customer service team is available 24/7. With Tire Rack, you are able to contact customer service easily, but within a set time frame - 8:00 am to 8:00 pm EST weekdays, 9:00 am to 4:00 pm on Saturdays, and closed on Sundays.
Free Shipping Limited - If you live in one of the 48 contiguous states or the District of Columbia, you are eligible for free shipping. However, if you live outside of those 48 states or are an international customer, your shipping rates will vary.
Tire Rack is a helpful service that allows you to research and get advice, as well as purchase a wide variety of car products at great prices. For even more information about Tire Rack (as well as news, information about new products, and even discounts), following them on social media is a great idea! You can find Tire Rack on social media on Facebook, Instagram, Twitter, YouTube, and their blog.