For property owners and property managers deciding on the best vacation rental site, the dilemma always seems to be between Airbnb vs Vrbo.
Both Airbnb and Vrbo offer a wide selection of rental properties and property listings, but there are some clear differences between the two that might help make your decision a little easier.

From whether Airbnb hosts make more money than Vrbo hosts to fee structures, super strict cancellation policies, property types, and who offers a full refund, let's dive into the details and see which vacation rental site is right for you and try to solve this Vrbo Airbnb conundrum.
Do hosts make more on Airbnb or VRBO?
Long story short: whether hosts make more money on Airbnb vs Vrbo depends entirely on how many properties owners and property managers are planning to list and whether or not those vacation rentals will be listed seasonally or year-round.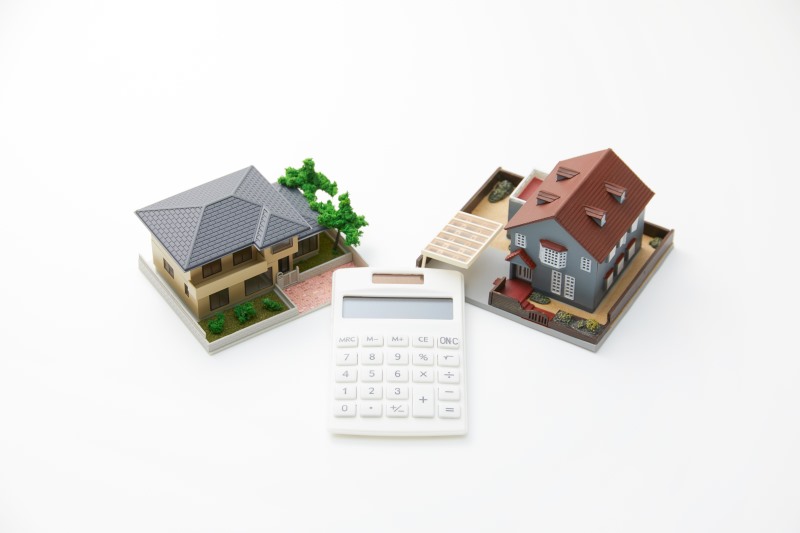 If you are a property owner looking to host your entire property or your rental property just as an occasional thing, then Airbnb and their pay-per-booking fee might be the best bet for you.

However, if you are looking to host your vacation rental or vacation rental properties more frequently then the affordable annual subscription fee that Vrbo offers is probably the better way to go.
Which has lower fees: Airbnb or VRBO?
Both Vrbo and Airbnb offer affordable fee structures, but Vrbo fees are roughly 6-12% of the total booking cost, whereas Airbnb fees are usually 14-16% of the total booking cost.
That being said, Vrbo offers an annual subscription option for hosts to help cut down on costs, and Airbnb offers a split-fee option that allows hosts to pay only 3% of the booking fee with guests paying 14% of the booking fee.
Again, between both Airbnb and Vrbo, it comes down to how many vacation rentals a property owner plans to list and whether or not those vacation rentals will be listed seasonally or year-round.
Why do people use VRBO instead of Airbnb for vacation rentals?
The main reasons hosts and travelers alike choose Vrbo vs Airbnb are: security and affordability.
Airbnb rentals may cover a wider range of property types, but they offer shared spaces and private rooms within larger structures whereas Vrbo properties are private with the ability to book entire properties and full space rentals vs booking a private room.
The booking subtotal on Vrbo also tends to be much more affordable than what Airbnb offers with more affordable guest service fees and a wider selection of Vrbo promotions.
Vrbo is also owned by Expedia Group, giving both customers and property owners the security of being backed by a well-known brand.
While both Airbnb and Vrbo offer comprehensive cancellation policies that include a full refund, Vrbo offers a better range of cancellation policies for hosts - namely, the No Refund policy which isn't currently available in Airbnb's selection of cancellation policies.
Is owning a VRBO vacation rental worth it?
Yes, it's worth owning a VRBO for a number of reasons. Mainly: Flexibility, Money, and Peace of Mind.
Flexibility
Vrbo offers an annual subscription fee model that lets property owners and property managers list their vacation rental and entire properties more affordably both seasonally and year-round, as well as cancellation policies that allow hosts to offer a full refund or no refund depending on the circumstances.
Money
Vrbo offers more affordable guest service fees while also charging property owners less for booking fees, meaning hosts don't have to feel obligated to charge a high cleaning fee to help make up costs and guests are drawn to the more affordable costs of your vacation rental.
A more affordable vacation rental definitely increases the number of times your property listings will get booked and help ensure the consistency of your rental property revenue stream.
Peace of Mind
The ability to book an entire property on Vrbo vs property types such as a private room or private rooms within shared spaces means owners know exactly who will be staying in their Vrbo properties and won't have to resort to strict house rules and an exorbitant cleaning fee to help cover the possibility of any crazy damages.
The fact that Vrbo is also backed by Expedia Group means hosts and guests alike will also feel that added sense of security that comes with trusting a well-known brand.
Final thoughts
In solving the Vrbo Airbnb conundrum, both Airbnb and Vrbo offer similar vacation property types, an affordable guest service fee structure, and a wide selection of cancellation policies to help both Vrbo and Airbnb guests get the most out of their rental experience.
However, the Airbnb offers are slightly less flexible and a little more expensive than those offered by Vrbo, making Vrbo the clear victor in the Airbnb vs Vrbo dilemma - especially for owners and managers looking for flexibility when listing rentals seasonally and year-round.
So, Airbnb vs Vrbo? Vrbo nearly every time.