Complete Guide to Best Monthly Wine Clubs and Wine Delivery
June 8, 2020 by Angie Long
Ordering wine delivery from an online merchant has become a popular way for wine drinkers of all types to stock up on their favorites or discover new brands.
Some people buy an occasional bottle of wine now and then, knowing exactly what they want. They can identify all the different tasting notes with each sip and are perfectly happy with drinking the same wine over and over. And then some like to explore other varieties but don't want to take the risk involved with spending money on something they may not like. Another group of wine drinkers includes the novices who are interested but possibly intimidated by all the options.
As you can see, there are a variety of wine drinkers out there, and there's an online wine delivery service to appeal to each of them. But is buying wine online worth it in terms of value, cost and time spent searching? Keep reading to learn more about the best wine delivery services and which suits your tastes.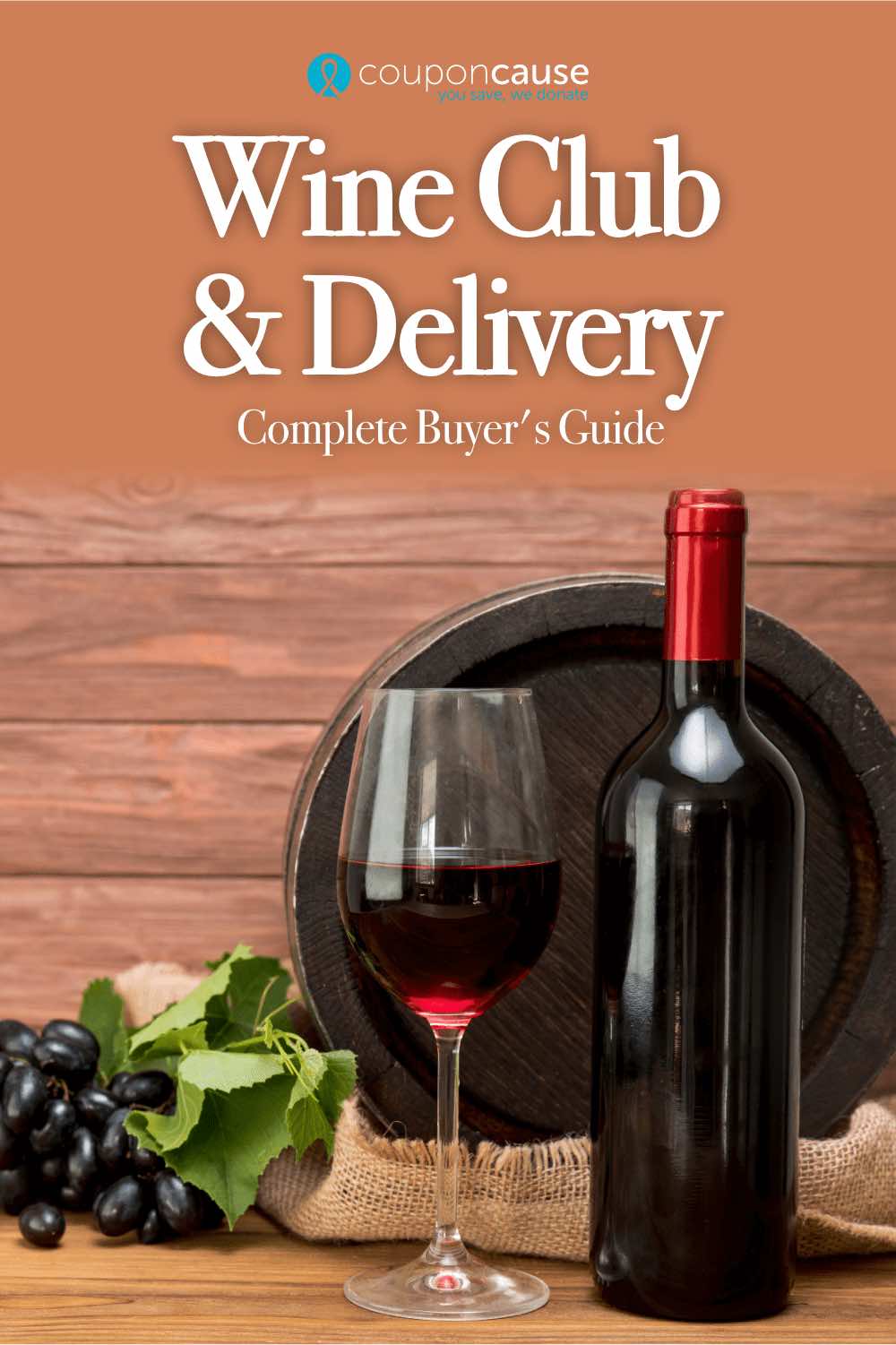 Guide to the Best Online Wine Clubs and Wine Delivery
Why Buy Wine Online?
A question the average wine lover might be asking themselves is, "Why would I buy bottles of wine online when I could get them from my local grocery store or any wine store?" Well, if you enjoy standing in the aisles spending time staring at the bottles and guessing what might taste good based on the appearance of the bottle or name of the wine, go for it.

But it can be frustrating, especially if you have time constraints. Add to it the fact that different stores organize their wines differently in terms of region, then type, then price. And if the price of the most expensive wine is on the top shelf, with the price of the cheapest wine on the bottom shelf, do you really want everyone else in the wine store to know you're intentionally looking for the cheapest wine?
When you shop for wine online, you eliminate all of that frustration. You also get reviews from sommeliers and customers alike, making it easier to choose your vintage than if you were standing in the grocery store with people bumping into you. After all, there are over 10,000 grape varietals out there. Throw in loyalty discounts, and online wine services become quite appealing, whether you're buying by the bottle, or simply tasting small portions.
What is the best monthly wine club?
While it is difficult to say what the best wine club is, we can certainly point you in the right direction based on your habits and preferences, as well as the reputation of the wine club and its reliability. If you like wine clubs that allow you to try different types of wine in small quantities, you should consider Usual Wines. If you prefer the creme de la creme of wine clubs and want to impress when you entertain, take a look at deliveries of wine from Stags' Leap, Beaulieu Vineyard and Sterling Vineyards. Here is more information on each with details on potential club options.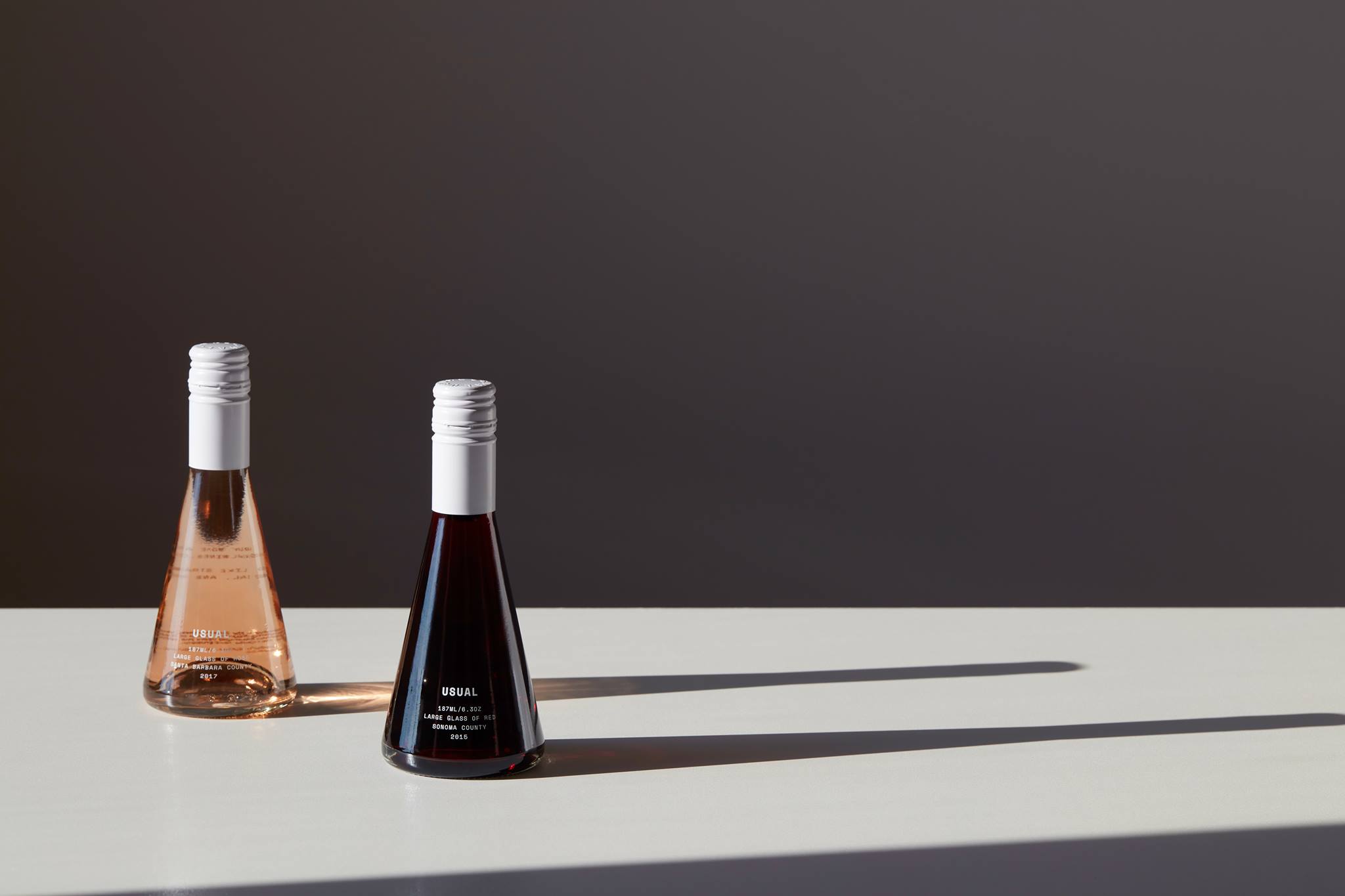 Usual Wines
Usual Wines is a wine distributor that caters to people who like to enjoy a single glass of wine at a time without committing to an entire bottle. Each bottle contains 1 large portion of wine - 6.3 ounces to be exact. Usual Wines offers a wide selection of reds, rosés, and bruts sourced sustainably from California. You can buy boxes of 6, 12, 18 and 24, with free shipping on boxes of 12 or more. Alternatively, you can sign up for monthly plans and receive a 17% discount off each shipment. Monthly plans require a commitment of at least two months/two shipments. After that, you can cancel at any time. If you'd like to purchase Usual Wines, use a Usual Wines coupon code to save:
Stags' Leap Wines
Stags' Leap is a California wine company offering two wine clubs: The Manor House Porch Society and the Estate Club. Even if you live on the other side of the country in New York, you can regularly receive California wine with a Stags' Leap membership.
Manor House Porch Society members receive quarterly shipments of up to 4 bottles that include their Winery-only wines, new releases, and their award-winning Napa Valley wines. The average shipment cost is $175 before tax and shipping fees. Members also receive benefits that include:

A 15% discount on any additional wine purchases and a 10% discount on merchandise

Access to limited-production wines, large-format bottles, library wines and Audentia wine

Invitations to private club events and priority status for tours and wine tastings

Estate Club memberships allow you to receive quarterly shipments that include six bottles from the Stags' Leap Estate vineyards, including the Ne Cede Malis Petite Sirah and the Twelve Falls Red Blend. Each shipment is packed in a wooden Stags' Leap box. The average cost is $480, plus the cost of shipping and taxes. Members of the Estate Club also receive the same benefits as Manor House Porch Society members but with a 20% discount on additional wine purchases.
If ordering from this online wine brand, use a Stags' Leap Wines coupon code to access savings: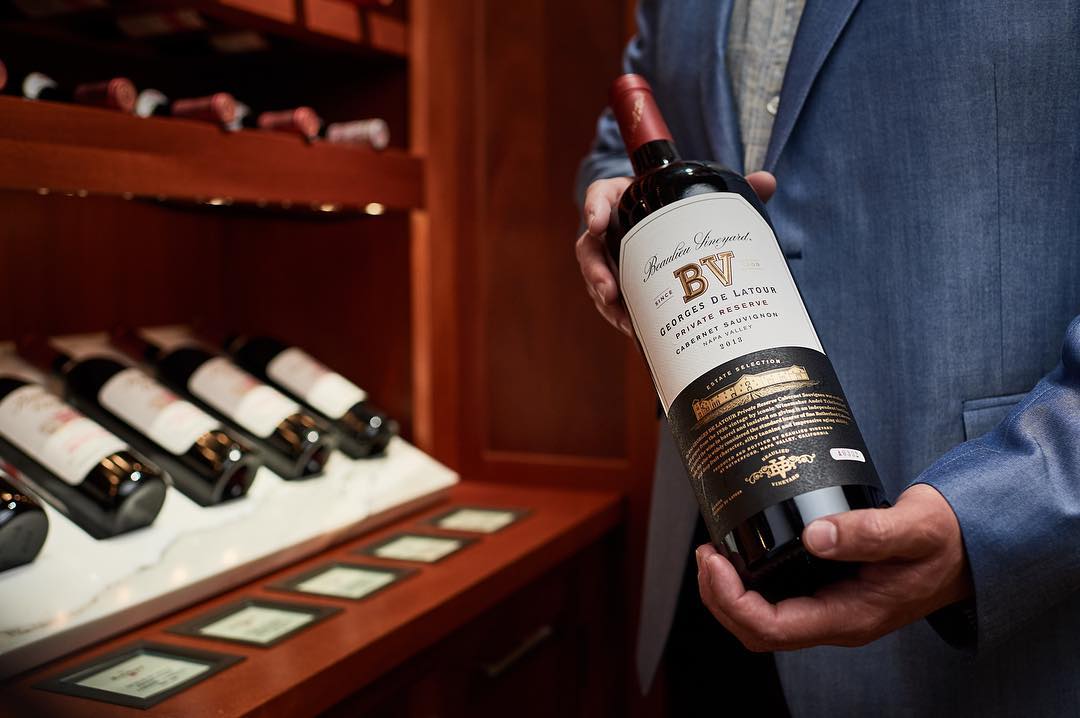 Beaulieu Vineyard
Beaulieu Vineyard offers two wine clubs: Le Corps de Latour and BV Wine Society. This wine club is by far one of the most expensive around. Beaulieu Vineyard is probably best for those connoisseurs who prefer the highest quality wines or those who like to entertain to impress. Here is more information on both levels of membership.
Le Corps de Latour wine club members receive selections of their finest Reserve wines every quarter, as well as:

Two to four bottles of Limited Release and Reserve wines every quarter with an average shipment value of $275 plus tax and shipping

A 20% discount on additional wine purchases and a 15% discount on merchandise

Complimentary wine tastings per member plus three guests in their private club lounge

Personal concierge service for wine purchases with exclusive offers

The option to receive an additional member-exclusive shipment twice per year

Invitations to member-only events

BV Wine Society members receive three to four bottles of their small-batch-lot, winery-exclusive Maestro Collection wines four times per year with an average value of $150 ($190 for reds only) plus tax and shipping. They also receive the same benefits as the Le Corps de Latour Wine Club members.
Save on this wine delivery with a Beaulieu Vineyard promo code:
Sterling Vineyards
Sterling Vineyards offers wines made with grapes sourced across California's Napa Valley. In addition to selling individual bottles, Sterling Vineyards offers four different wine clubs:
POLISHED SOCIETY - Sterling chooses up to four bottles from their "reserve and library" collection and ship it in January, March, May and October. You also get the option of two special shipments during summer and over the holidays. The average shipment price is $275 plus tax and shipping.
CELLAR SOCIETY - Up to three bottles of red and white wines chosen primarily from the "Winery-Only" collection and other small-batch wines. They are shipped in January, March, May and October. You also get the option of two special shipments during summer and over the holidays. The average shipment price is $130 plus tax and shipping.
CELLAR SOCIETY - This membership level sends three bottles of red wine from the "Winery Only" collection and other small-production wines. Like the others, they're shipped in January, March, May and October, with the option of two special shipments during summer and over the holidays. The average shipment price is $140 plus tax and shipping.
MALVASIA SOCIETY - For lovers of Sterling's top-selling Malvasia Bianka, this membership level helps you keep your wine cellar stocked throughout the year with a case (12 bottles) sent twice a year. You'll receive shipments in February and September for a cost of $300 plus tax and shipping for each shipment. You also get a 30% discount on every additional purchase of Malvasia Bianca.
All Sterling Vineyard club benefits include:
A discount of 20% on wine and 15% on merchandise
Complimentary club passes
Access to private tasting appointments and first access to annual Winemaker Dinner reservations and other member events
Access to a personal wine concierge to help with wine purchases via phone
You can find Sterling Vineyard discount codes available online which can help you save:
What is the most affordable wine of the month club?
It's no secret that wine can be quite expensive. However, there are so many factors that are taken into consideration when pricing wine and an expensive wine doesn't always mean better wine. There are plenty of winemakers that make affordable wines that even the most distinguished wine drinkers enjoy. Here are some of the best affordable wine clubs.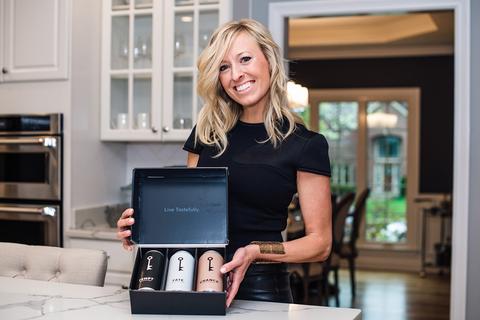 Wine Society
Wine Society is unique in that it offers its wine in cans. The winemakers' goal is to make wine more "approachable, convenient and affordable." And when you don't want to sit down and drink a whole bottle, you don't have to worry about the guilt of wasting it since the cans are more portion-friendly. Wine Society's wine lasts 15-18 months in a can, although statistics show that 98% of wine bought by consumers is consumed within the first 72 hours of purchase.
Wine Society makes three types of wine. TEMPT (their red) is a blend of Syrah, Petite Syrah and Petite Verdot. CHANCE (their rosé) is a blend of Zinfandel, Syrah and Barbera. FATE (their white) is a blend of Albarino and Chardonnay. You can order a three-pack that is just white wine, just red wine, just rosé or a variety of the three.
The cost for three 500mL cans is worth $49. But if you join this affordable wine club, you pay $36.75, which is a discount of 25%. You then get your three-pack to try and then another three-pack 90 days later. Each can has four pours in it, so that's 12 servings per box at $3 per glass. You can cancel or pause your subscription at any time, and shipping is always free. You can also save on a Wine Society order with a Wine Society coupon code:
Martha Stewart Wine Club
As a member of the Martha Stewart Wine Club, you'll receive hand-picked wines by the domestic goddess herself, plus serving, pairing and entertaining suggestions. Choose your preference of red or white wine, or both. Then choose the quantity and how often you would like your shipments. The half-case option is six bottles every six weeks with a cost of $8.33/bottle. The case option is 12 bottles every eight weeks with a cost of $7.49/bottle.
Martha Stewart Wine Club discount codes are regularly updated to help you save:
What is the best wine subscription for discovering new and different wine?
When you're eager to try different types of wine, you want to make sure you're not spending too much per bottle (in case you find that you don't like it). You may even prefer small portions to try so you can buy a full-sized version if you end up loving it. As such, you may find that VINEBOX, Winc and Usual Wines are worth checking out.
VINEBOX
VINEBOX offers a unique way for people to try different types of wine from different winemakers in small amounts (3.3 ounces) so they don't have to commit to a full bottle. Their quarterly wine club is $79/quarter and includes nine individual pours with the option of doubling it for $71.10 per person ($142.20/shipment) if you have someone who wants to try the wines with you. If you commit to an annual plan, you'll still get the same quarterly shipments but save $7/shipment. You also earn credits for full-size bottles throughout your membership to use on whatever wine you end up really enjoying. You can cancel or skip at any time as long as you haven't paid for a shipment yet.
Save on VINEBOX with a VINEBOX coupon likes these: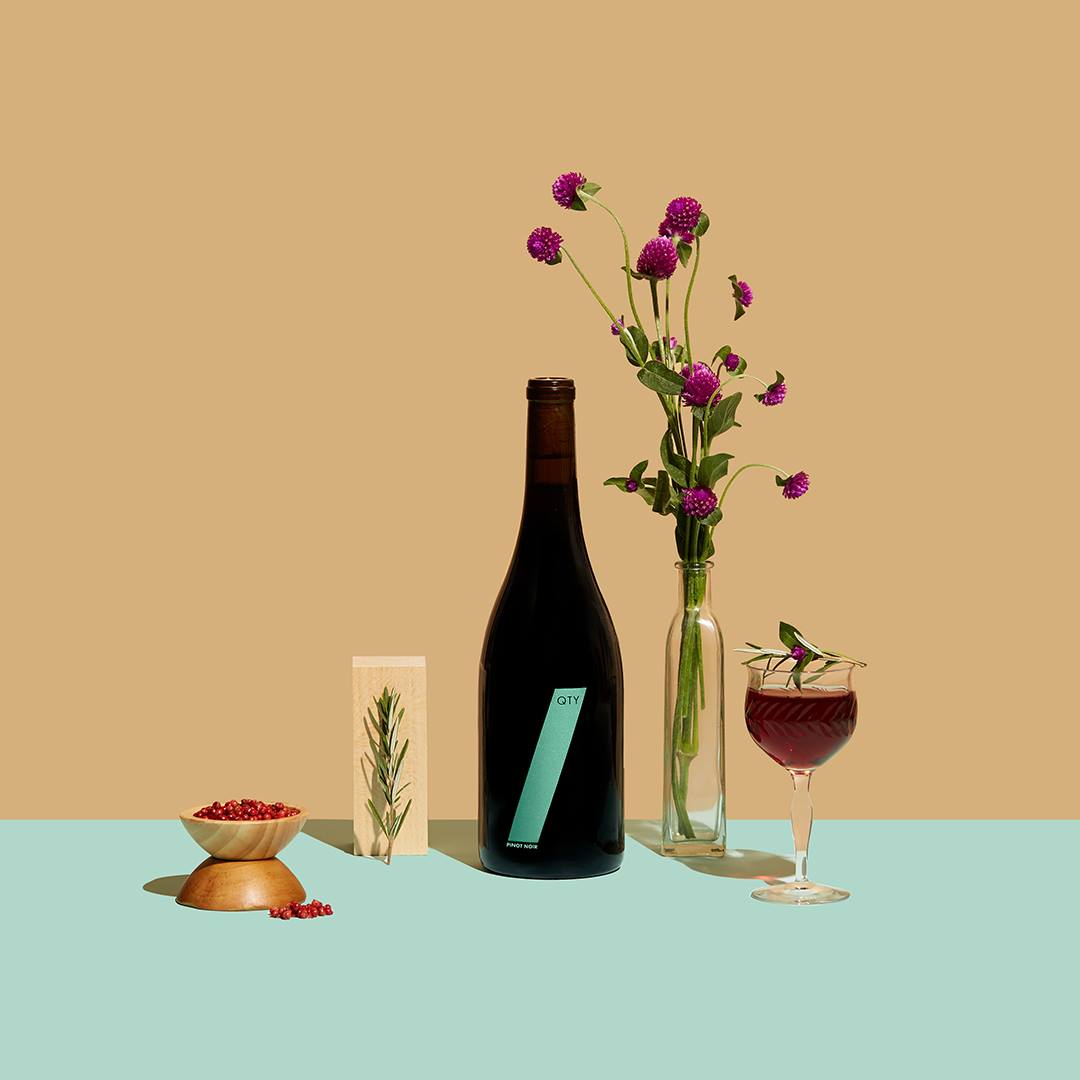 Winc
Formerly known as Club W, Winc is ideal for people who want their own personal sommelier (even if it is just a computerized algorithm on a website) to recommend wines that you're likely to enjoy. When you visit Winc.com, you'll be prompted to take a quiz before being given a "flavor profile." You'll then receive four recommendations per month to take the guesswork out of shopping for wine. The typical cost of the recommendations for the entire shipment of four bottles lies between $52-$59. Shipping is free for orders over $50. There's a $9 shipping fee for any orders under $50 (if you purchase fewer than four bottles). Because of their detailed algorithm, you can feel more confident purchasing full-size bottles when you want to try something new.
If you decide to go with Winc, look for a Winc coupon code to help you save money:
Usual Wines
Although we mentioned Usual Wines earlier, they're great for discovering new wines since they ship smaller portions at a time than what a bottle would offer (although they are large 6.3-ounce portions). Again, you can buy boxes of 6, 12, 18 and 24, with free shipping on boxes of 12 or more. Alternatively, you can sign up for monthly plans and receive a 17% discount off each shipment. Monthly plans require a commitment of at least two months/two shipments. After that, you can cancel at any time.
Where is the best place to order wine without a monthly subscription?
Sometimes it is nice to shop online for wine instead of visiting a store in person. Purchasing online offers the benefit of reviews at your fingertips and allows you time to make an informed decision without feeling rushed at the store or limited to what the store's inventory is. But committing to a monthly wine subscription isn't for everyone. As such, some online wine retailers are perfect for this type of wine connoisseur looking for great wine at a great price.
The Wine Spies
The Wine Spies is unique in that they aren't a wine subscription service, but instead sell world-class bottles for a steal of their original price. Since 2007, the Wine Spies have been seeking out deals on the world's best wines and offering them to consumers at a discounted price, offering a new featured wine deal daily. For example, at the time this article was written, they were offering an Attilio Ghisolfi 2015 Bussia Barolo DOCG for $35, which is 50% off its original price. Since this Borolo was top-rated out of a variety of bottles over $400, wine connoisseurs would consider this a steal.
Select one of the following The Wine Spies promo codes to save on this online order:
Wine.com
Wine.com is the world's largest online retailer offering everything from boutique wines to mass-produced wines from everywhere in the world. Although you'd think that having such a robust wine selection of wine might make it difficult to choose, its filter and sort features, combined with a 5-star mobile app, make it easy. You can also chat with wine experts who are able to make recommendations.
Wine.com also offers the most accommodating delivery options. You can even pick up your wine at a Walgreens, FedEx or other local site if you're out and about. If you buy regularly, it may be worth joining their stewardship program and paying an annual fee of $49 to get free shipping on your purchases all year.
Save money by using a Wine.com discount code when you order today:
Where is the best place to order red wine online?
Most online retailers offer a variety of wines to appeal to a variety of palettes. However, if you know you like reds, you might want to try Firstleaf and Sterling Vineyards first. They specialize in finding the best Pinot Noirs, Zinfandels, Cabernet Sauvignons and more.
Firstleaf
A visit to Firstleaf.com starts with a quiz. It is probably the most detailed of the quizzes we've tried, so they can really narrow down your taste preferences when choosing a great red wine for you. After you receive your recommendations from the quiz, you are given an introductory offer of six bottles for a total of $39.95. After the introductory offer, the price increases to $79.98 per six-bottle shipment, plus $9.95 for shipping and tax. Still, that is a discount from the same full-price bottle you would find in the store since Firstleaf eliminates the middle-man by working directly with the wine producers themselves. After your introductory offer, you will automatically receive your next shipment of recommended wines at the frequency you set. You can change your frequency or cancel at any time. Save on your order with Firstleaf coupon codes: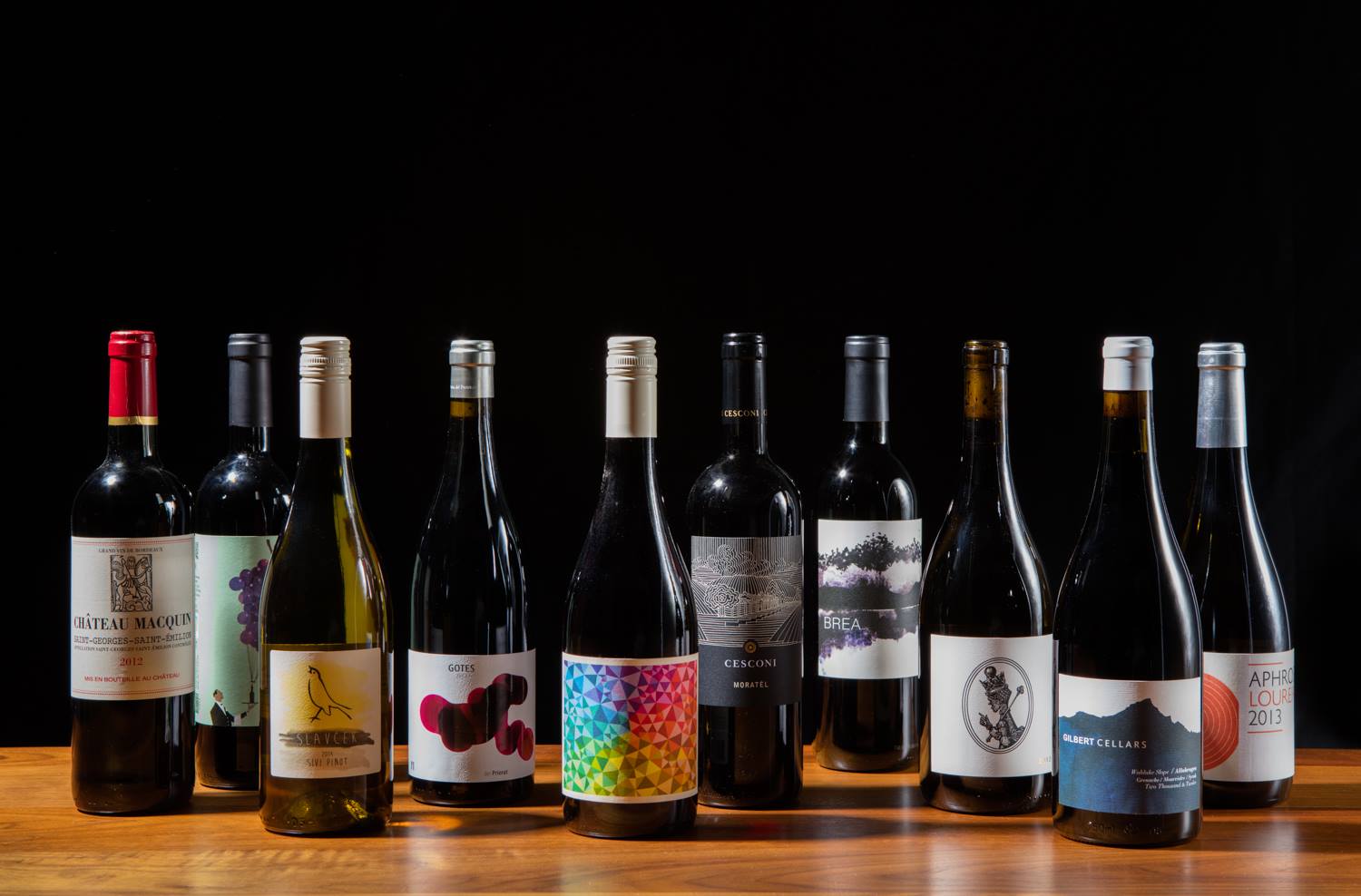 Plonk Wine Club
Plonk's Wine Club is tailored to red wine lovers who want to try a wide variety of cutting-edge red wines. It is top-rated with some of the best organic, biodynamic and limited-production red wines sourced from wine regions across the globe. It makes the list of one of the best red wine of the month clubs because of the extra treats it delivers to broaden members' horizons and introduce them to new varietals. Members receive a free professional-grade corkscrew as well as details about the wines and recipe pairings from Food52, a culinary website. A monthly membership is $110 for four bottles. You can save on your order with a Plonk Red Wine Club promo codes:
Sterling Vineyards Cellar Society Membership for Reds Only
This membership level ships three bottles of reds from Sterling Vineyards' "Winery Only" collection and other small-production wines. They're shipped in January, March, May and October, with the option of two special shipments during summer and over the holidays. The average shipment price is $140 plus tax and shipping.

Where is the best place to order white wine online?
Some people prefer white wines to reds, or prefer to mix it up a bit and enjoy both. White wines are especially popular in summertime when people break out the pinot grigios, chardonnays, rieslings, and sauvignon blancs. While you can find white wine practically anywhere, take a look at Sweet Wine Club and Firstleaf.
Sweet Wine Club
Although not every white wine is sweet, whites tend to be more on the sweet side than reds. For that reason, Sweet Wine Club is a great resource for those who like sweeter white wines. And for anyone who doesn't realize that red wine and rosé can be sweet as well, they also sell sweet varieties of each of those. Basically, they source the sweetest wines from around the world and deliver three bottles to members quarterly, at $49.99 per shipment with free shipping. These include moscatos, rieslings, rosés and more all averaging 5-8 on a sweetness scale of 1-10 (with 1 being dry and 10 being sweet). You also get a free gift in each shipment, as well as recipes and food pairings. Plus, for every box delivered, Sweet Wine Club provides a year of clean water to someone in need. Here are two Sweet Wine Club discount codes you can use to save money:
Firstleaf
Again, due to Firstleaf's detailed quiz, finding the perfect white wine is easy through their website. In terms of white wine, they narrow your preferences down by asking questions about your taste preferences, such as whether you like citrus, fruity or sweet white wines. After all, something like a Chardonnay is more oaky while something like a Riesling is more sweet. Again, their introductory offer for six bottles is $39.95. After the introductory offer, the price increases to $79.98 per six-bottle shipment, plus $9.95 for shipping and tax.
How to Save Money on Quality Wine Deliveries
If you join a wine club or even just buy a few bottles on their own without committing to a club, it is wise to first check to see what kind of deals are out there. Here are a few current deals being offered by CouponCause for a couple other online wine services we haven't already mentioned.
Blue Apron
Not just a meal kit, Blue Apron offers 500mL pours of wine to complement its Blue Apron meals. One coupon currently available at the time of this writing lets customers save $60 off your first three boxes. Here are a couple Blue Apron coupons available now:
Naked Wines
Naked Wines funds independent winemakers upfront when you make a commitment to make a purchase. That allows them to spend less on sales and marketing and more on the actual wine. At the time of this writing, customers can save $50 off an order of over $100 (which can get you 12 great bottles of wine). Try using one of these two Naked Wines coupon codes to save money:
When National Wine Day comes on May 25, be sure to check out our list of the best places to order wine delivery from. Plus, we've curated some interesting wine facts worth learning.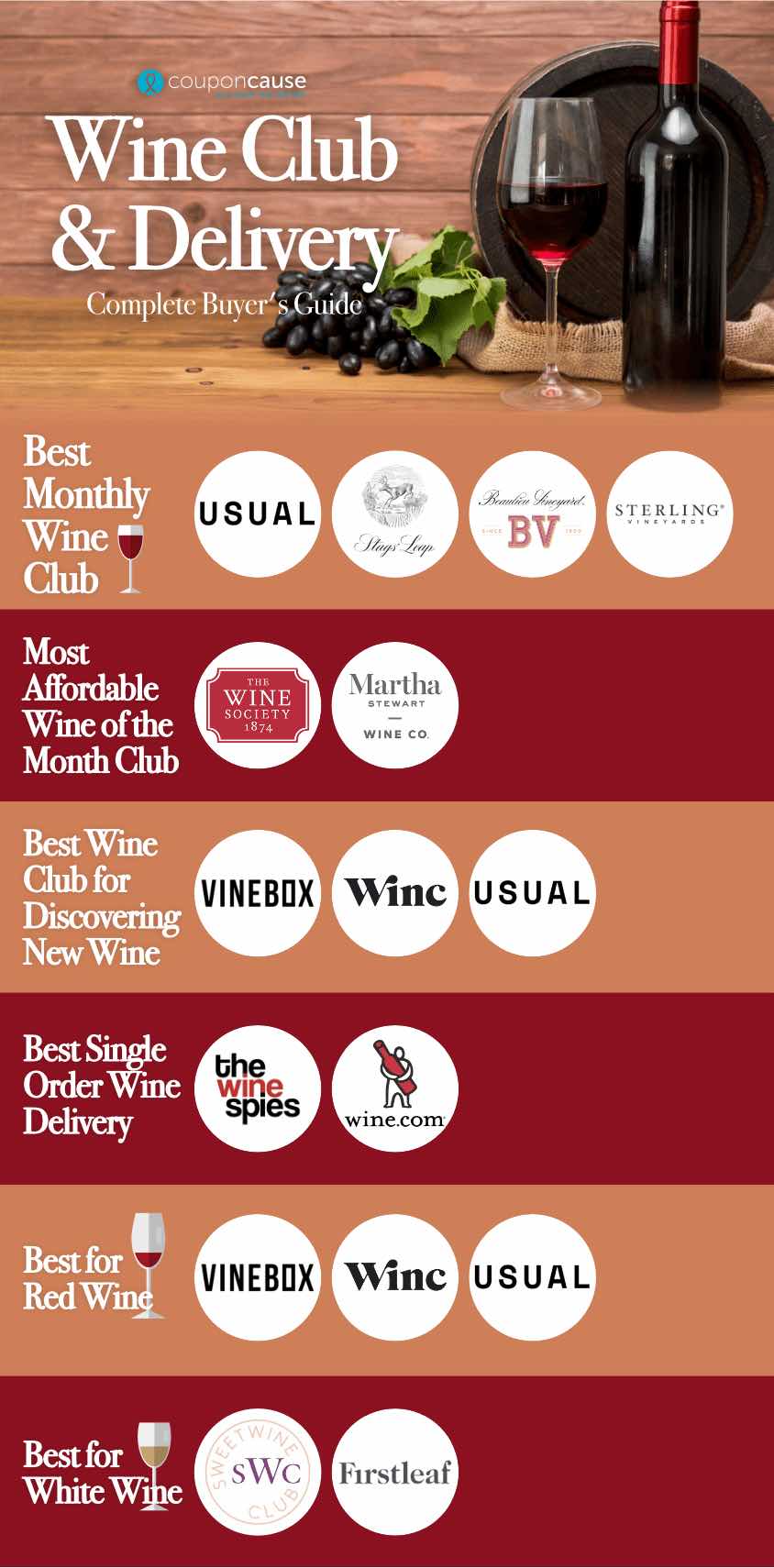 ---
---