LA Food Bank Receives $25,000 Donation from Coupon Cause
January 22, 2018 by Eric White
As part of our core mission here at CouponCause.com of giving back to the community, we have partnered with a variety of charities to which we donate a portion of our revenue each year.
In 2017, Coupon Cause was proud to raise a $25,000 donation with the help of the thousands of visitors to our site. The LA Food Bank says that our $25,000 donation will provide 100,000 meals to people in need in Los Angeles County!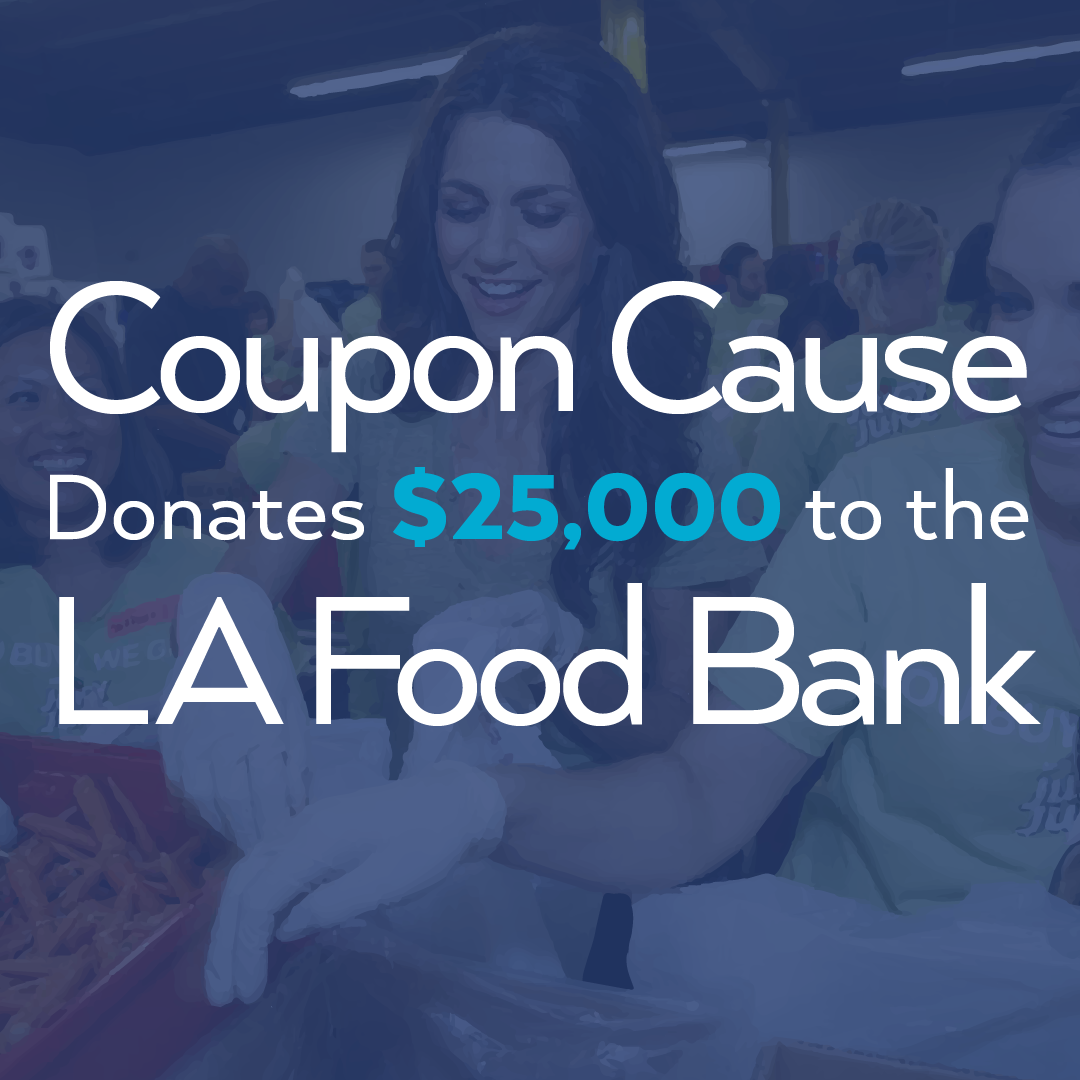 Zac Duvernet, Founder and CEO of CouponCause.com, had this to say about our partnership with the LA Food Bank:
"Food insecurity is a massive issue in Los Angeles affecting 1 out of 9 residents. CouponCause.com is proud to continue it's partnership with the Los Angeles Regional Food Bank and bring awareness to this important issue. Over the past two years we have donated $50,000 to this amazing organization with the support of thousands of daily users who visit and purchase through our site. Every time you use a coupon on our site, we make a donation to a worthy charity. We look forward to being able to grow our charitable contributions in the future with the help of our loyal shoppers."
You can learn more about the LA Food Bank and how you can get involved here.
Coupon Cause and LA Food Bank Partnership
---