Wading through all of the different subscription box options in today's market to find the one that is right for you can feel a bit daunting... but if you are looking for a subscription box for your pet, you definitely want to check out the industry leader: BarkBox.
BarkBox is a monthly subscription box tailored specifically to dogs. They have a wide variety of entertaining dog toys, delicious treats, and exciting chews - all set within a fun theme - packed into a box and shipped directly to your door each month of your subscription.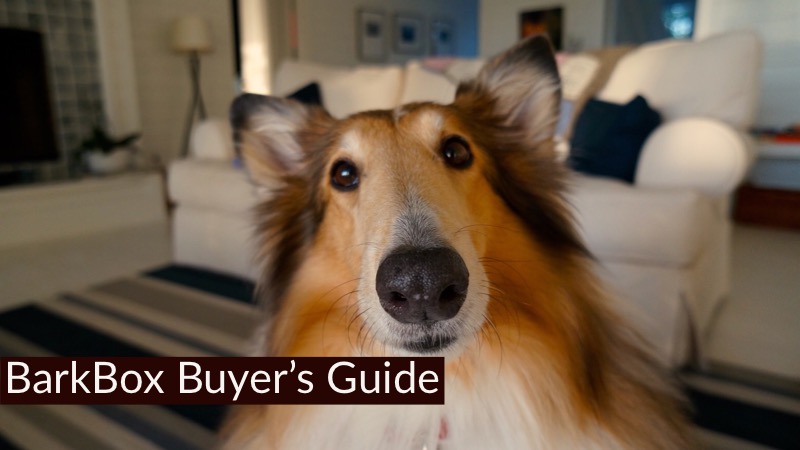 Complete Breakdown on Barkbox
BarkBox has Fun Themes Each Month
Did you know that each and every month, BarkBox has a new, fun theme? Sometimes there are themes such as New York City, Chewrassic Bark, and How the Grinch Stole Christmas. For each of these themes, there are curated toys and treats to go along with it. For example, the Chewrassic Bark themed box featured a dinosaur toy, while the box for How the Grinch Stole Christmas featured fun Grinch themed toys and delicious treats to go along with the new movie coming out.
There are really so many fun themes that are constantly updating, and it's exciting to see what you are going to get each month! If BarkBox sounds like something you and your dog would love, our BarkBox section is full of offers that you can use to bring down the price of your order.

BarkBox is Healthy and Safe for Your Dog!
There are a lot of health concerns over some of the dog treats and chews on the market today, but with BarkBox, you can be sure you are getting all natural, healthy treats for your dog. Not only that, but if your dog has an allergy, you can easily select this in the sign up section and get your dog treats and chews that are sensitive on their stomachs, giving them the chance to get delicious treats, too. Also, all the treats in the box are all natural, and either made in the United States or Canada. Plus, they're delicious, and your dog will love them!
BarkBox is Affordable
When you first hear about BarkBox, you're probably thinking that the cost is going to be too high to afford, but it is a pleasant surprise to go onto their sign up page and see that plans are incredibly affordable! A month-to-month subscription to BarkBox costs $29 per month, while a six month subscription costs $25 per box, and a twelve month subscription ends up costing you $22 per box. It definitely pays to select a longer subscription term, especially if you plan on sticking with it for a while!
Customer Service Goes Above and Beyond
The BarkBox team is great - if you are not completely satisfied, they will work with you to make it right. They want you to love their product, and they will do whatever they can to ensure that you and your dog love your boxes!
BarkBox is Fun for Dogs AND Owners
No matter how you look at it, a year with BarkBox will provide your dog (and you) with so much fun! The amount of toys, treats, and chews that my dog has gone through while being a member of BarkBox makes both of us happy - and he loves seeing that cardboard box come in the mail each month. It means another fun month full of fun and unique toys, delicious treats, and all natural chews that make his mouth water.
If you are thinking about signing up for BarkBox, it definitely is worth the price. The subscription service provides a month of fun and deliciousness that your dog will look forward to!