G2A and Kinguin are two online gaming marketplaces where you can purchase the latest game keys, gear, and other gaming necessities. Which site is the best choice for affordable game keys and other gamer gear? Keep reading to find out.
G2A vs. Kinguin Review Comparison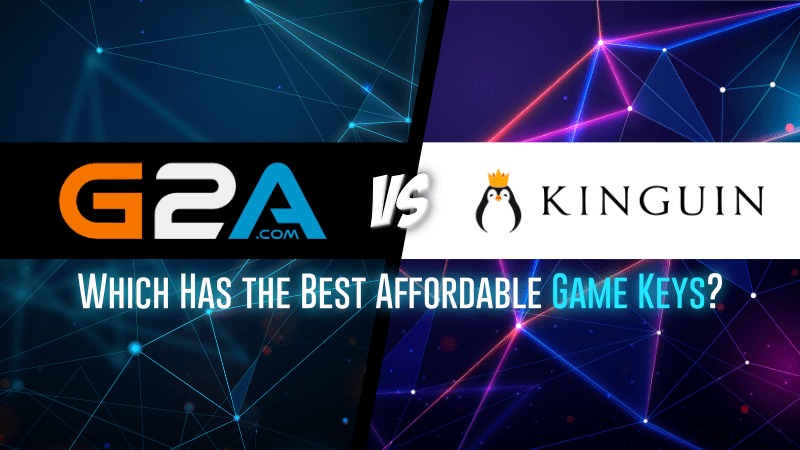 G2A Things to Know
G2A sells essentially everything you need as a gamer. They sell games, gaming accessories, consumer electronics, subscriptions, and gift cards. Products are bought and sold from peer-to-peer. This enables prices to be seriously reduced. G2A game keys, accessories and gear are available for the following platforms:
Steam
XBOX
Playstation
Origin
Uplay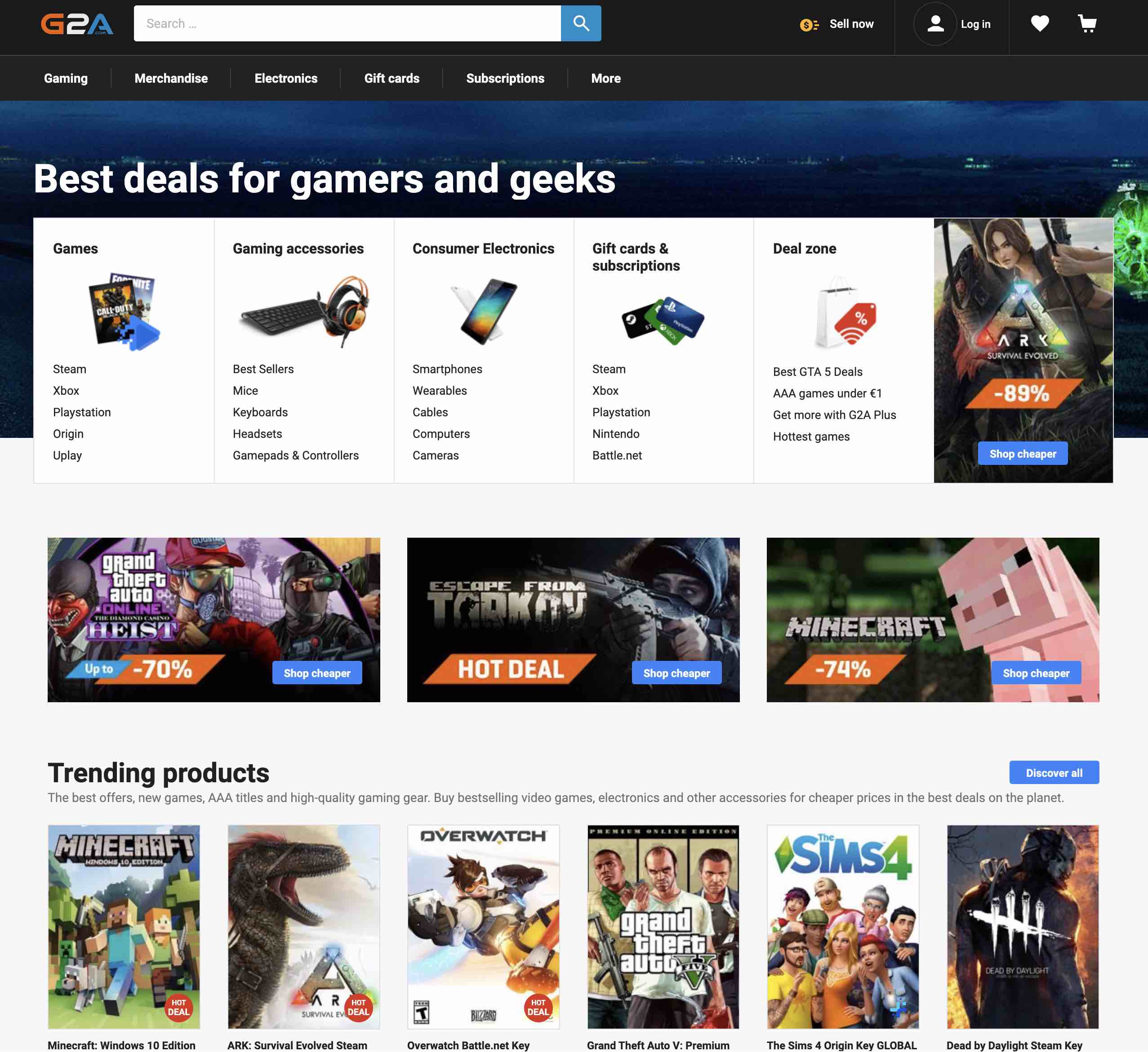 G2A is a very well known site in the gaming world and rightfully so. They have teamed up with over 1,000 partners in 56 different countries including Facebook, RedBull, and Google to name a few. G2A has also partnered with influencers such as Dreamwork, Beyond the Summit, and many more. They are a major sponsor for over 100 esports and gaming events.
Massive deals on gaming products can be found at the G2A online gaming marketplace. For example, a $100 PlayStation Network gift card can be purchased on G2A for under $90! Deals like these apply to many of the items found at G2A online. G2A ensures that all products are legitimate and legally obtained. In addition to buying games, you can also sell games on G2A as well.
Before purchasing, use a G2A coupon code to save on your order:
Verified
Details:
Expires Dec 31st
Click "Show Coupon Code" To Activate This Deal. Exclusions May Apply
10% Off Sitewide
Kinguin Things to Know
Kinguin is one of G2A's biggest rival in the online gaming marketplace industry. They operate similar to G2A in that it is a peer-to-peer marketplace for video games. Whereas G2A sells accessories in addition to games, Kinguin sells strictly in-game items and digital game keys. Games are available for the following platforms:
Steam
Playstation
XBOX
EA Origin
Nintendo
Android
Uplay
GOG COM
Battle.net
NCSOFT
Free2Play
Epic Games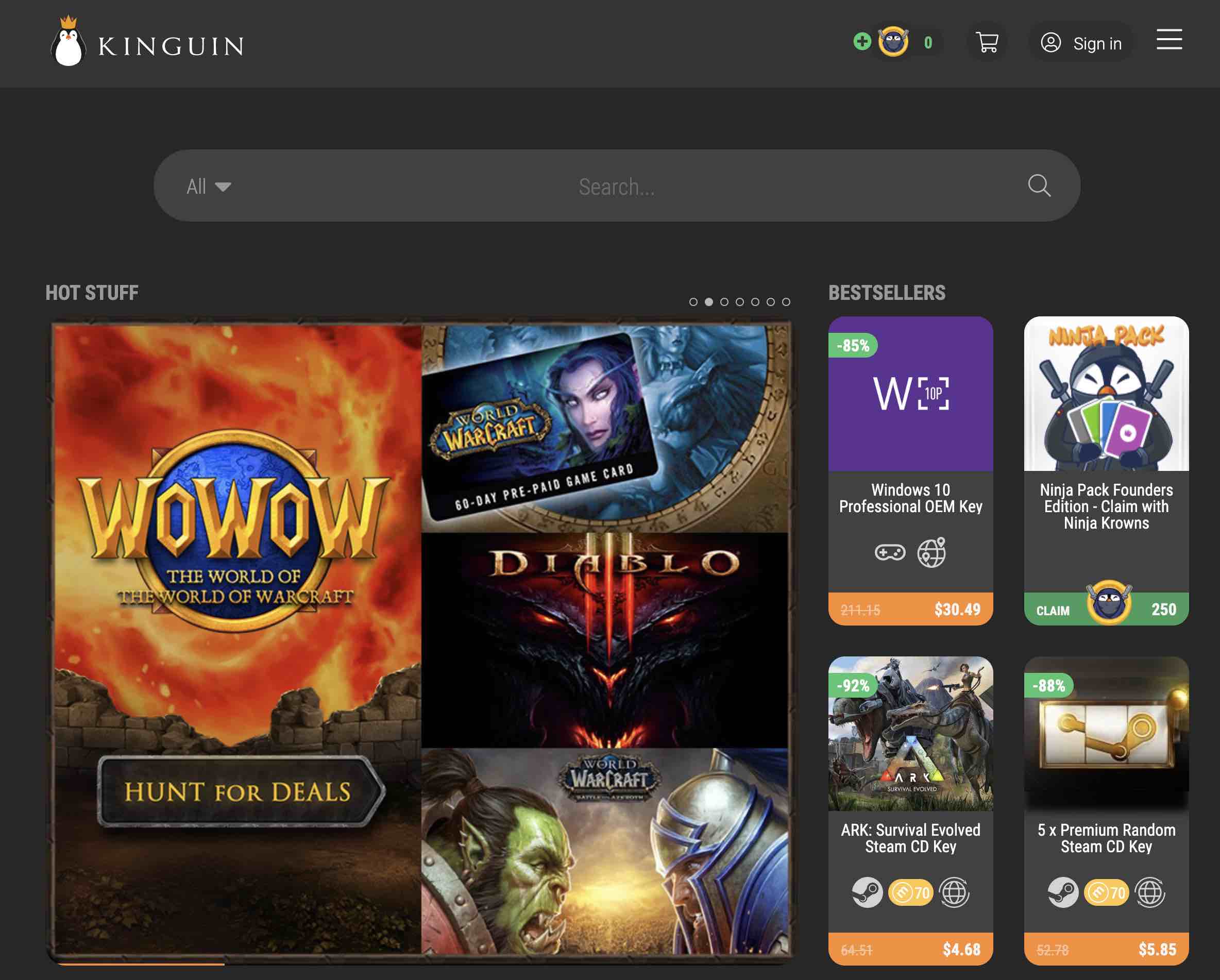 Kinguin sells its games by way of traditional currency but has also implemented its own cryptocurrency (Kinguin Krowns). Users can purchase and use the Kinguin cryptocurrency to buy games and other digital content. Kinguin also allows users to trade game codes and games within its marketplace. Like G2A, gamers can both buy and sell games on Kinguin. Kinguin is completely legit and legal.
Our selection of Kinguin discount codes can help you save on your next gaming purchase:
Verified
Details:
Ongoing Offer
Click "Show Coupon Code" To Activate This Deal. Exclusions May Apply
3% Off Entire Order
Verified
Details:
Ongoing Offer
Click "Show Coupon Code" To Activate This Deal. Exclusions May Apply
8% Off Any Order
G2A and Kinguin - Major Differences
Here are some of the major differences between Kinguin and G2A. These are major factors customers have in mind when making a purchasing decision.
1. Buy, Sell, or Trade Game Keys and Items
G2A primarily serves as a place where gamers can purchase games as a fair price and also act as a seller if they so choose. Kinguin allows users to buy, sell, and also trade their game keys and items.
EDGE: Kinguin
2. Cost of Games
Both platforms have highly competitive pricing for their games and game codes. G2A does seem to have a bit of an edge on Kinguin when it comes to their discounts. For example, you can purchase The Sims 4 from G2A for $8.98 while on Kinguin it costs $9.24.
EDGE: G2A
3. Product Choices
Both sites have thousands of PC and gaming system games, but G2A takes an all-inclusive approach to gaming. Not only do they sell games, but they sell every accessory you could possibly need for gaming. From batteries to controllers and gaming merchandise, the G2A online gaming marketplace serves as a one-stop-gaming-shop.
EDGE: G2A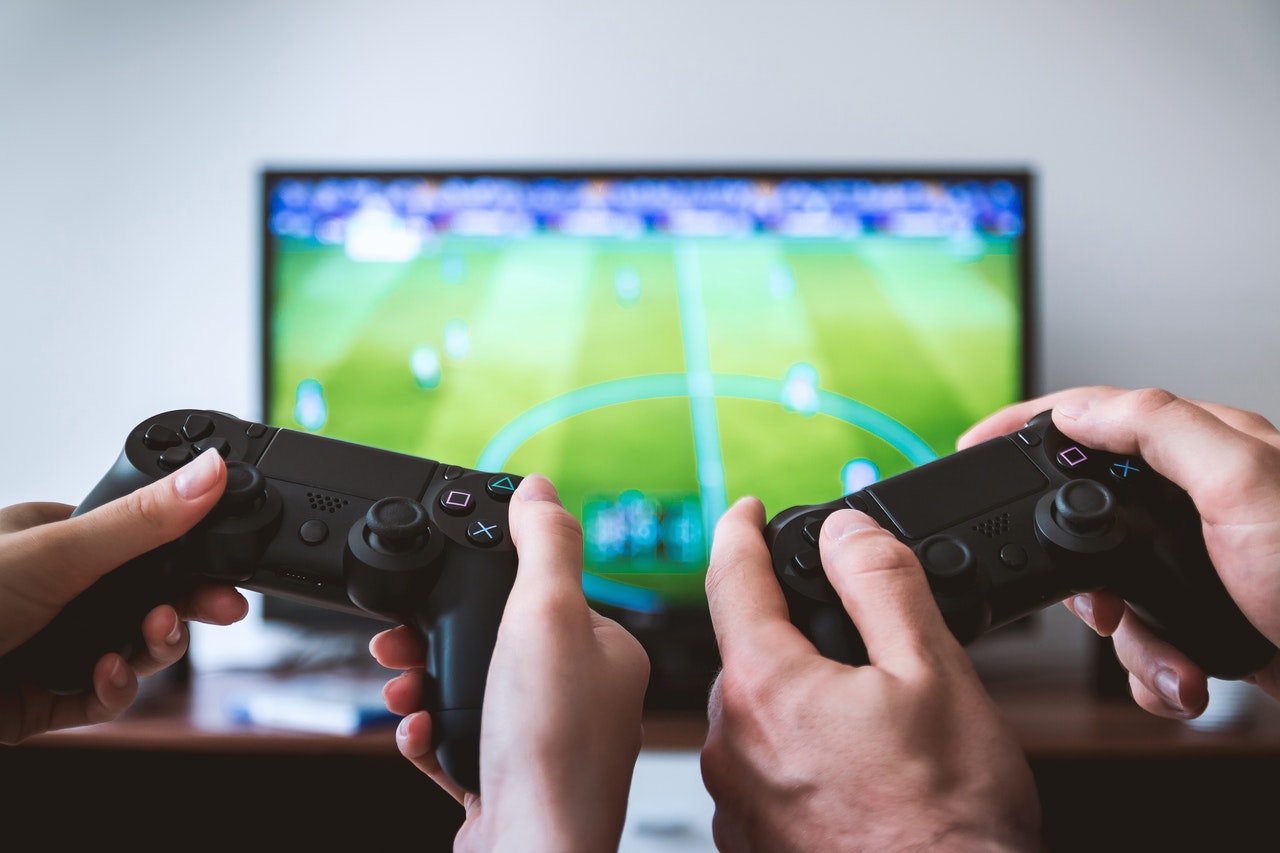 4. Purchasing Options
Both sites accept traditional currency, but Kinguin opens up an option for users to utilize their own cryptocurrency called Kinguin Krowns (KMS). Many of their users have adopted this currency as a means of payment on the Kinguin marketplace.
EDGE: Kinguin
5. Variety of Gaming Platforms Served
Kinguin and G2A both support many of the major gaming systems and programs such as Steam, PlayStation, and XBOX. Kinguin does, however, open up their marketplace to other online gaming sites and systems such as Epic Games and Uplay.
EDGE: Kinguin
Final Kinguin vs G2A Review - KINGUIN!
The world of gaming is an entire culture of its own. In 2019 alone, users spent an average of 7 hours playing video games online. This may seem like a low number, but the number of hours increases based upon the age group of gamers. Regardless, gaming isn't going away anytime soon.
When it comes down to it, whether you choose G2A or Kinguin to purchase your game codes and games from is entirely up to the type of games you like to play. If you are more into the niche online games, Kinguin would be a fine choice. However, if you are more interested in playing with others online, saving a few bucks, and getting the best gaming accessories, G2A is the better choice. Overall, however, the wide variety of platforms served and their own native cryptocurrency for purchasing give Kinguin the edge in this matchup.