10 Subscription Boxes Perfect for Father's Day Gifts
June 4, 2018 by Eric White
Can you believe it's already June? While the year continues to fly by, don't forget to show your love to the special man in your life: dad!
June is the month of Father's Day. This year, Father's Day falls on Sunday, June 17th. That's less than 2 weeks away! Do you have your Father's Day gift ready?
Check out these 10 subscription boxes that make perfect Father's Day gifts. Don't forget to use the listed subscription box coupons to help you save on your order.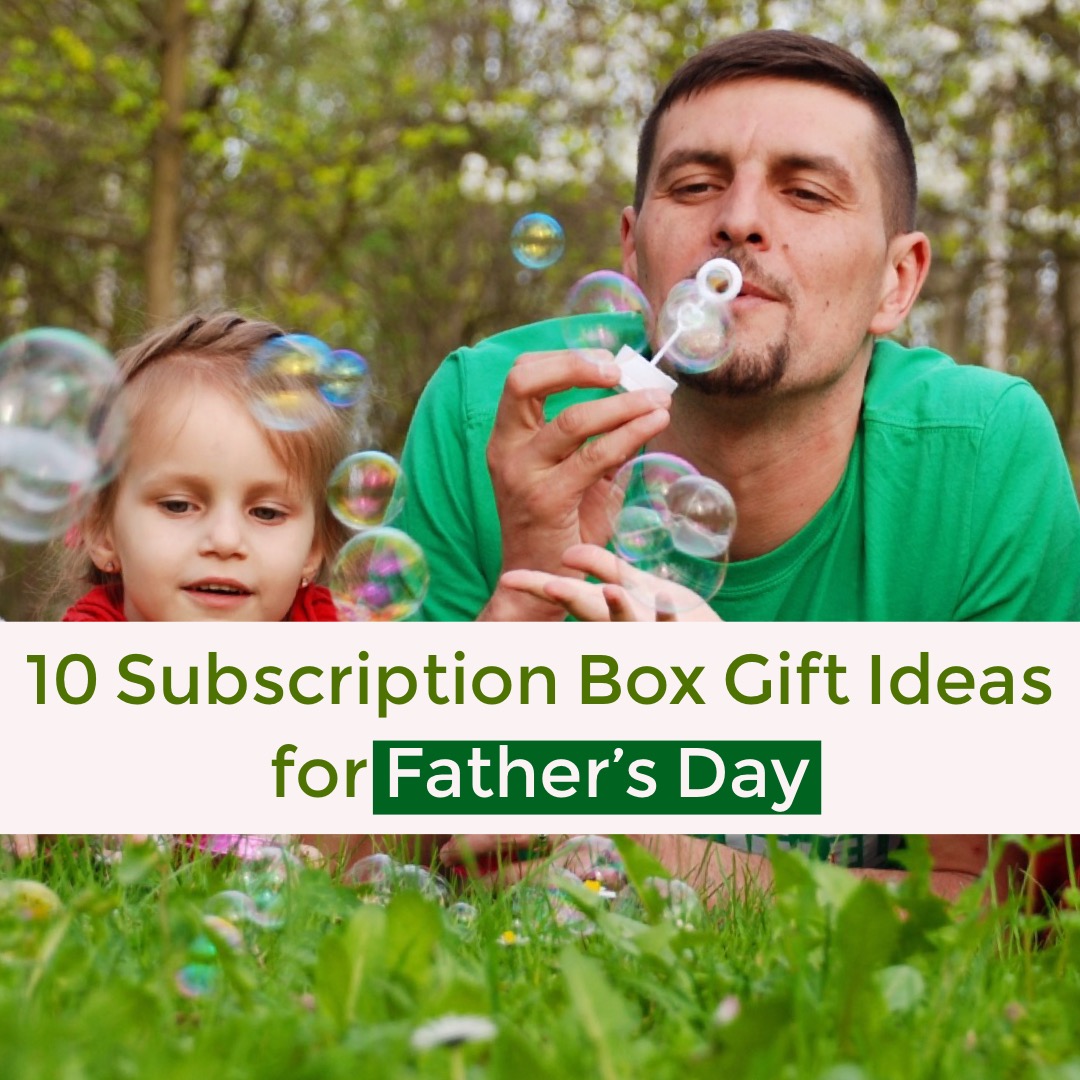 10 Subscription Boxes Perfect for Father's Day 2018
1. Bespoke Post: Bespoke Post is the subscription box meant for real men for just $45 per box. And who is more of a real man than dad? Get dad a Bespoke Post subscription and he'll enjoy new goods each month centered around a theme. It may be drink mixing, a collection of cigars, new clothes or any number of great things that men love! Bespoke Post is one of the best Father's Day gifts because what he gets each month changes and keeps the subscription fresh. We carry Bespoke Post coupons, like 25% off your first month with code MYFIRST, that can help bring down the price of your subscription box Father's Day gift for this year.
2. HelloFresh: Does dad love cooking? Even if he doesn't, a HelloFresh subscription could be the Father's Day gift he's been waiting for. HelloFresh ships meals right to the doors of their customers. All of the ingredients needed for the dish and easy-to-follow instructions are included in each box. HelloFresh meals are extremely delicious and there is a ton of variety in what can be ordered. From steaks to vegetarian meals, there's something for every dad! Use a HelloFresh coupon code like HF30NOW to save $30 off your first box. Meals start at $9.99 each.
3. Loot Crate: Maybe your dad is a huge nerd. In which case you'll definitely want to hook him up with a Loot Crate subscription for Father's Day this year. Loot Crate ships each month for $19.99 with collectibles and other items from the most popular geek franchises around including Marvel, Star Wars and more. Each Loot Crate box also includes a t-shirt, so dad can refresh his wardrobe a little bit each month. Loot Crate coupons from Coupon Cause like code LOOTR15 for 15% off your first month will help you save money on your order. Loot Crate is also one of our favorite subscription boxes for geeks!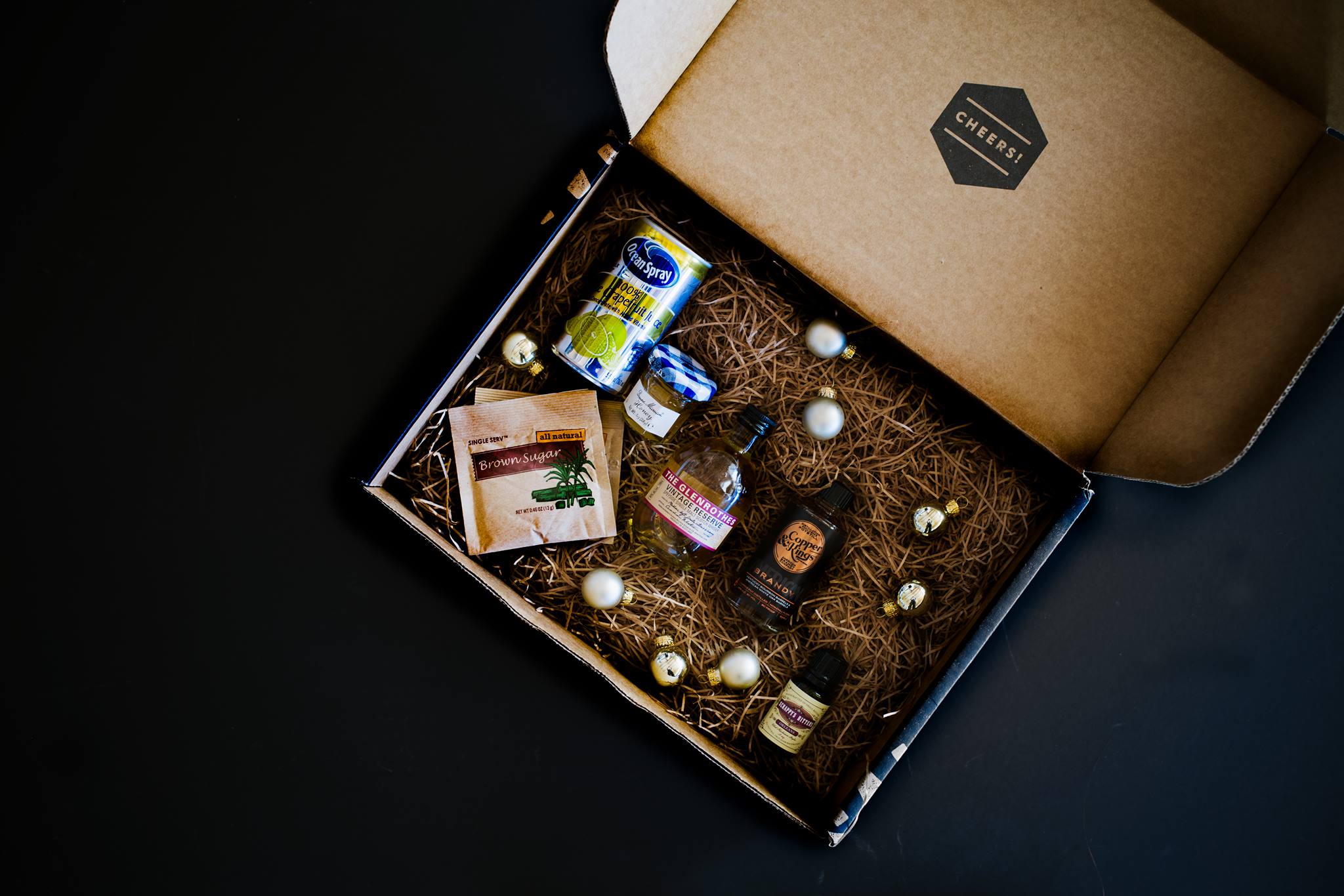 4. SaloonBox: Dads and cocktails go together like peanut butter and jelly. If your dad likes to unwind after a long day with a cocktail, try ordering him SaloonBox as a Father's Day gift. SaloonBox ships DIY cocktails every month that have been put together by leading mixologists around the country. Gin, vodka, whiskey... whatever his preference, SaloonBox has cocktails he will absolutely love sipping. Try using a 20% off SaloonBox coupon code like SBOX20 to help you save on the $37.50 per month cost!
5. SprezzaBox: Dads don't have time to think about things like buying socks, wallets or other accessories. There's too many dad things to do like cut the grass and fix the sink! Help dad out with SprezzaBox, the fashion and accessory box for real suave gentlemen. SprezzaBox ships monthly and includes things like socks, ties, glasses and more. SprezzaBox is just $28 per month. Use a SprezzaBox promo code like SPREZZAFB8 to save $20 off your first month.
6. Mantry: HelloFresh is a great subscription box option for dads but Mantry is the food subscription box MEANT for dads. Every other month, your dad will be shipped 6 food items, specially curated for him, and oh-so-delicious. Products may include sausage, hot sauces, bacon-flavored food, beef jerky and much more. You know, the things that dads love! Mantry costs $49 per box. You can save on your Mantry Father's Day gift with a Mantry coupon like $10 off your first crate.
7. Fanchest: What's your dad's favorite sports team? With that information, you can get him a really great Father's Day gift subscription box with Fanchest. Fanchest is actually not a monthly subscription and just a one-time gift, but it easily makes our list. Whether your dad loves the Pittsburgh Steelers or the Los Angeles Dodgers, Fanchest has a box of team gear and collectibles that he will cherish forever. Fanchest starts at $49 per box. Find Fanchest coupon codes like FB15 to save 15% off your order right here at Coupon Cause!
8. Dollar Shave Club: For only $1-9 per month, you can completely change your dad's life. That's right, Dollar Shave Club is a complete life and routine changer and one your dad will definitely thank you for this Father's Day. Sign your dad up and he'll receive new razors and other shaving products right to his door each month. No more remembering to buy razors at the store or forking over way too much cash for new heads. Dollar Shave Club coupons from Coupon Cause include $1 razors and more!
9. JackedPack: Dads that spend a lot of time in the gym or working out will really appreciate JackedPack. Each month, JackedPack will ship your dad a sample selection of great fitness products including powders, bars, mixes and more. He's sure to find something he'll use forever in a JackedPack box and it costs only $15 per box. JackedPack coupons include a yearly membership for just $11.25 per month and more, right here at Coupon Cause.
10. MeUndies: Everyone needs a decent pair of underwear but not every dad remembers to buy them! MeUndies is a great Father's Day gift for dads that is both fun and useful. Sign your dad up for a MeUndies subscription for $14 per month and he'll receive a new pair of undies each month. He's guaranteed to like them as he'll have a say in the styles he receives. Check out our selection of MeUndies coupons which include code MUFRIENDBUY20 to save 20% off all orders.
---