A Definitive Guide to the Best Meal Delivery Services
June 29, 2018 by Eric White
Meal delivery services are popping up all over, increasing in popularity for those who are looking to create delicious and nutritious home cooked meals. These services can help people stick to diet plans or live healthier, as they provide all the food necessary to assist you in preparing your next dish. Meats, vegetables, fruits, and spices are provided, premature and ready to go, and all you have to do is cook the food and enjoy the meal that you made!
But what is so special about each meal delivery service, and how do you choose one? This guide will assist you by taking a look at some of the most popular meal delivery services out there and giving you a little information to help you decide on which service is perfect for you and your family.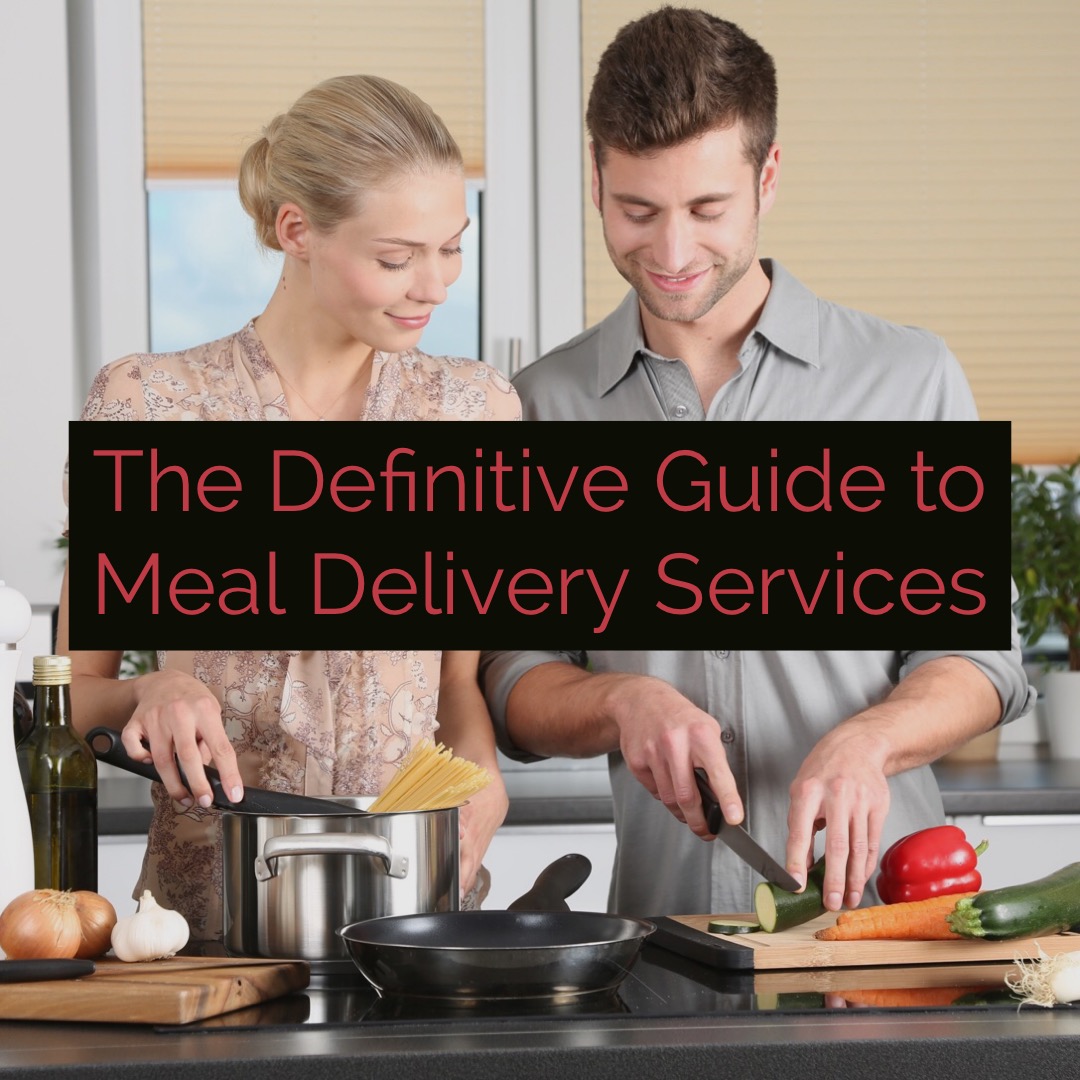 Top Meal Delivery Services
Dinnerly offers straightforward, easy to cook meals that are typically ready in under thirty minutes. This is the perfect service for those who are parents and have picky eaters, or those who are looking for a quick way to prepare healthy meals. Dinnerly's digital recipe cards replace paper cards and are great for those who want to help the environment. Recipes include things like Chinese barbecue chicken and bacon corn chowder. Prices include a two person box for $38.99 per week and a family of four box for $68.99 per week. Save on your order with Dinnerly coupons like these:

Perhaps one of the most popular meal delivery services out there, HelloFresh prides itself on offering simple homemade recipes that are easy for anyone to make. The plan allows you to choose based on your family size to determine what recipes would fit, and gives you options to choose ingredients. HelloFresh is incredibly customizable, and is a great fit for those who are interested in having more control in their meal selection. We offer a selection of HelloFresh coupons to help you save including these:

Blue Apron offers chef inspired recipes that are great for more experienced home cooks. The produce is locally sourced so you can be sure it's quality, and offers sustainable meats and sea foods. The ingredients come in recyclable packaging with reusable ice packs so you can be sure this box is environmentally friendly. Blue Apron offers free shipping, making the two person plan come to $39.94 per week, while the four person family plan costs $51.92 per week. Check out the following Blue Apron deals to save on your first order:

Sun Basket prides itself on offering healthy choices in its meal delivery plans. The company offers only organic produce, and caters to different lifestyles, such as Paleo, lean and clean, gluten-free, Mediterranean, diabetes friendly, and vegan. The Classic Menu costs $11.99 per serving for each plate, while the family plan offers prices starting at $10.99 per serving. Each plan has different dietary needs and recipes. You can save on all of them with Sun Basket promo codes like the following:

Home Chef is a pretty straightforward meal delivery service It offers you a variety of recipes to choose from each week, with prices starting at $7.99 per serving. Recipes offered include apple butter pork tenderloin, spaghetti with roasted red pepper cream, and Asian Sesame chicken wraps. There are always add-ons to choose from, including fresh seasonal fruits. Save on your order with Home Chef coupon codes like these:

Green Chef is an all organic meal delivery kit that offers GMO free foods, all USDA certified organic produce, meats, and seafood, and sustainable and traceable foods that support local farmers. This box offers meals for different diet plans, including Paleo and vegan. Depending on your meal preferences, your plan can start at $10.99 per serving and goes up from there. If you're interested, these Green Chef coupons should help you get started:

Purple Carrot
Purple Carrot is a plant based meal delivery service, offering you only plant based meal options that are great for you as well as the environment. This is a perfect choice for vegetarians, vegans, and those looking to consume more plants in their diet. Menus include meals such as stuffed sweet potatoes and Jamaican curry. The plans start at $12 per serving for one to two persons.

Gobble prides itself on offering home cooked meals in fifteen minutes or less. Gobble offers different varieties of diets, and offer plans including two persons, which start at $71.94 per week, and four persons, which costs $143.88 for weekly delivery. Past menus include parmesan crusted chicken with lemon-basil orzo salad and pan roasted chicken with green bean casserole and mashed potatoes. These Gobble coupons should help you save money on your order:

Terra's Kitchen offers healthy food that gives you the chance to choose from a wide variety of dishes each week. Terra's Kitchen focuses on the Mediterranean lifestyle when it comes to food, and offers not only foods, but also ready to eat snacks, desserts, and even smoothies. Menus include loaded turkey nachos, Asian turkey burgers, and Italian chicken Florentine pasta. Weekly pricing varies depending on the recipes you choose to add to your box, but you can save on any order with these Terra's Kitchen deals:

Plated
Plated is another popular meal delivery service, which offers high quality food and the flexibility to choose what appeals to you. You can change the amount of servings per meal depending on your needs, which makes this box popular. The food is fresh and seasonable, sustainable, and organic. Menus include things like four cheese pizza, curried lamb tacos, and fish and chips. Pricing starts at $35.85 per week and goes up to $59.70, depending on your needs and how many people you will be serving.
There are a lot of meal delivery plans out there these days, and it can be difficult to choose which one is right for you. Some cater to specific diets, such as plant based diets of Mediterranean diets, while others offer a variety of foods and choices for any diet. Pricing and menu options are another important thing to consider when choosing a service, as each is different and has plenty to offer. Follow Coupon Cause on Facebook for regular updates on meal delivery service coupons!
---
---